By Nicole Bae 
Pleasant clouds drifted atop the last day of Levitate Music Festival. 
By the time the WERS team arrived, hundreds of show-goers had already picked a perfect grassy spot to enjoy the beautiful sunny weather, the great company, and even greater music.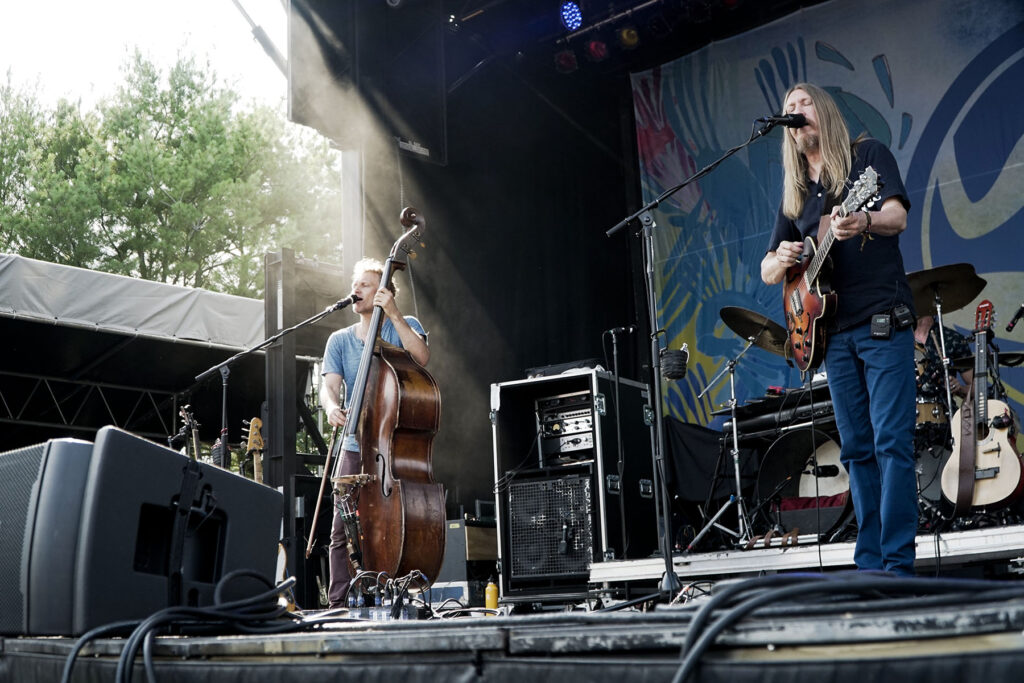 Picnic blankets and fold out chairs galore, the Levitate Music Festival crowd staked out at the Style Stage to catch the Wood Brothers Play. 
After a quick sound check, the trio (made up of two biological brothers, Chris and Oliver Wood, and one "spiritual brother" Jano Rix) got right into their first song. As the sun set just a tad lower during the blazing afternoon, a halo of light surrounded the bros, creating an otherworldly aura. The set itself was fun and exciting - I caught a glimpse of a dad dancing with his daughter on his shoulders, and many other families enjoying the Wood Brothers' tunes.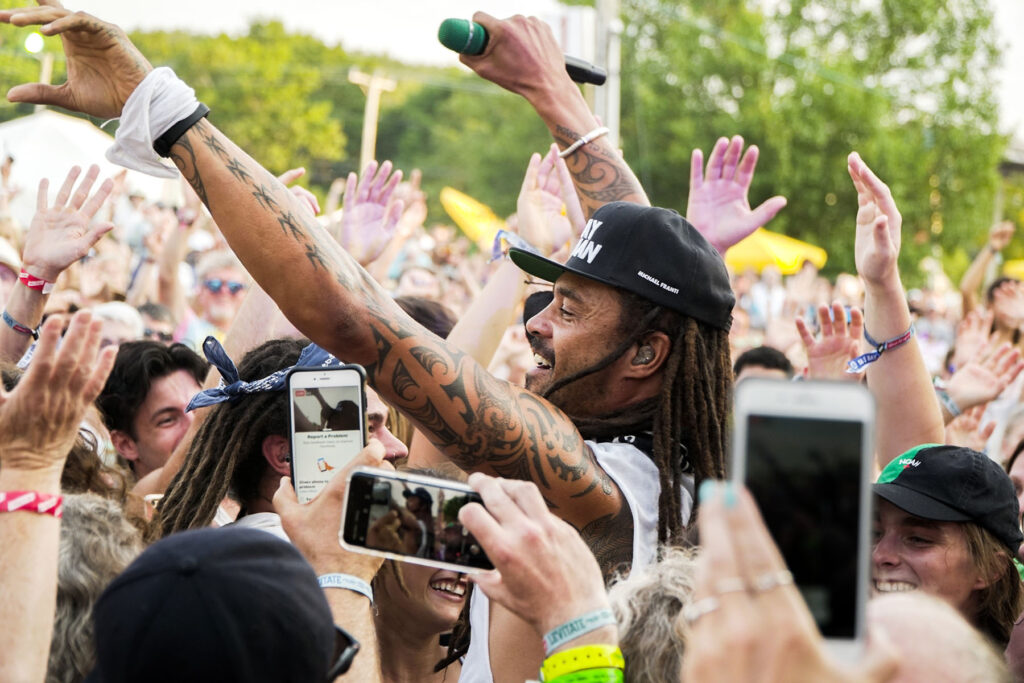 Just as golden hour hit, Michael Franti and Spearhead got onto the stage. 
They truly knew how to connect with the audience. Even before the band got on stage, they set a countdown timer while playing Earth, Wind, and Fire's "September." It was a great mood setter, as young children and their parents alike danced to the iconic tune.
To begin their set, Franti showcased a video love letter to his son Taj. Advocating love and peace despite the sadness in our current world, the songs they played reflected his positive outlook. 
The way Franti connected to the show-goers was truly heartwarming to watch. Not only did he sing the chorus of "The Sound of Sunshine" with a seventeen year old fan, but he also jumped into the crowd to everyone's delight.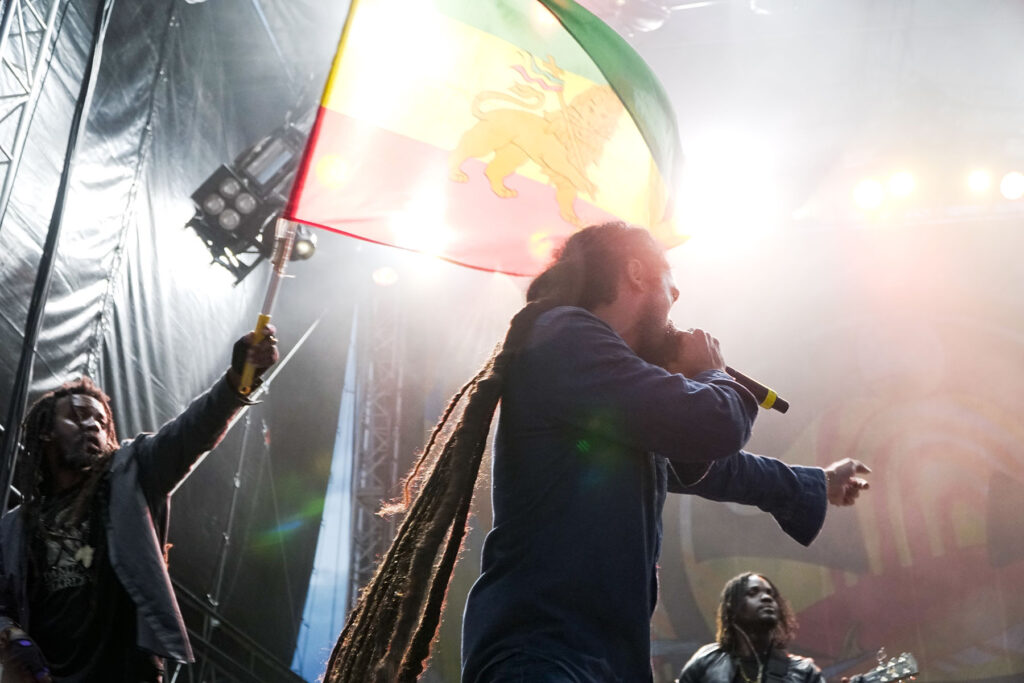 The night closed with reggae artist Damian Marley. 
Hailing all the way from Kingston, Jamaica, Damian "Jr. Gong" and crew took to the Style Stage, as the entirety of the Levitate audience flocked to see the Marley perform. 
Everybody was dancing and grooving: even those who had lounged around in fold out chairs had stood up to jam out. Marley enthusiastically shouted: "Massachusetts, how're you feeling?" To which everyone whooped. Audience participation only grew from there. During the song "More Justice," Marley called "Extra Extra" and everyone yelled back, "read all about it!" 
The last day of the Levitate Festival went out with a bang, and Marley was the perfect artist to close it all off. 
All photography by Cecilia O'Rollins