WERS 88.9 IS...
A commercial-free, listener supported radio station operated on the Emerson College campus.
We're student-run and professionally managed, meaning our team is made up of a unique blend of people inside and outside of the college, all who LOVE music. It also means that students can learn firsthand from experienced professionals in the media field.
'ERS has been named one of the best college radio stations across the nation. We're not your typical college station however...
WERS is NOT a block-formatted station that only college students can hear. We reach over 150,000 listeners in the Boston area every week.
OUR MISSION FOR STUDENTS
WERS has been preparing generations of media professionals for 75 years!
Our mission is to provide a competitive broadcast environment that centers students in order to train and empower them to go on to be the next generation of media professionals.
With our wide range of opportunities to get involved, we're not just for students who want to pursue a career in radio.
By participating in WERS, students have the chance to earn one non-tuition credit per semester.
OPPORTUNITIES TO GET INVOLVED
We're hiring students interested in... 
On-air hosting

News writing and anchoring

Marketing, promotions, and events 

Sales and media partnerships 

Audio, sound, and music engineering and mixing

Photography

Graphic design

Video production

Local music 

Writing music reviews and doing artist interviews

Going to concerts (for FREE!)

Digital and social media content creation

Theater and performance 

Cause/non-profit fundraising 

Podcasting and audio production
LEARN ABOUT OUR TEAMS
We have many different departments for students to join that all work together to make WERS and WERS.org run smoothly and professionally. Students can join multiple teams, but will still only be eligible for one non-tuition credit per semester.
ON-AIR TEAM
The on-air staff host music blocks, both live and in person and are the voices of WERS, broadcasting to thousands of listeners. Students will gain professional experience in presenting music and Bostonian content.
Meet our former student programming coordinator: Ryan Kipnis, Class of 2024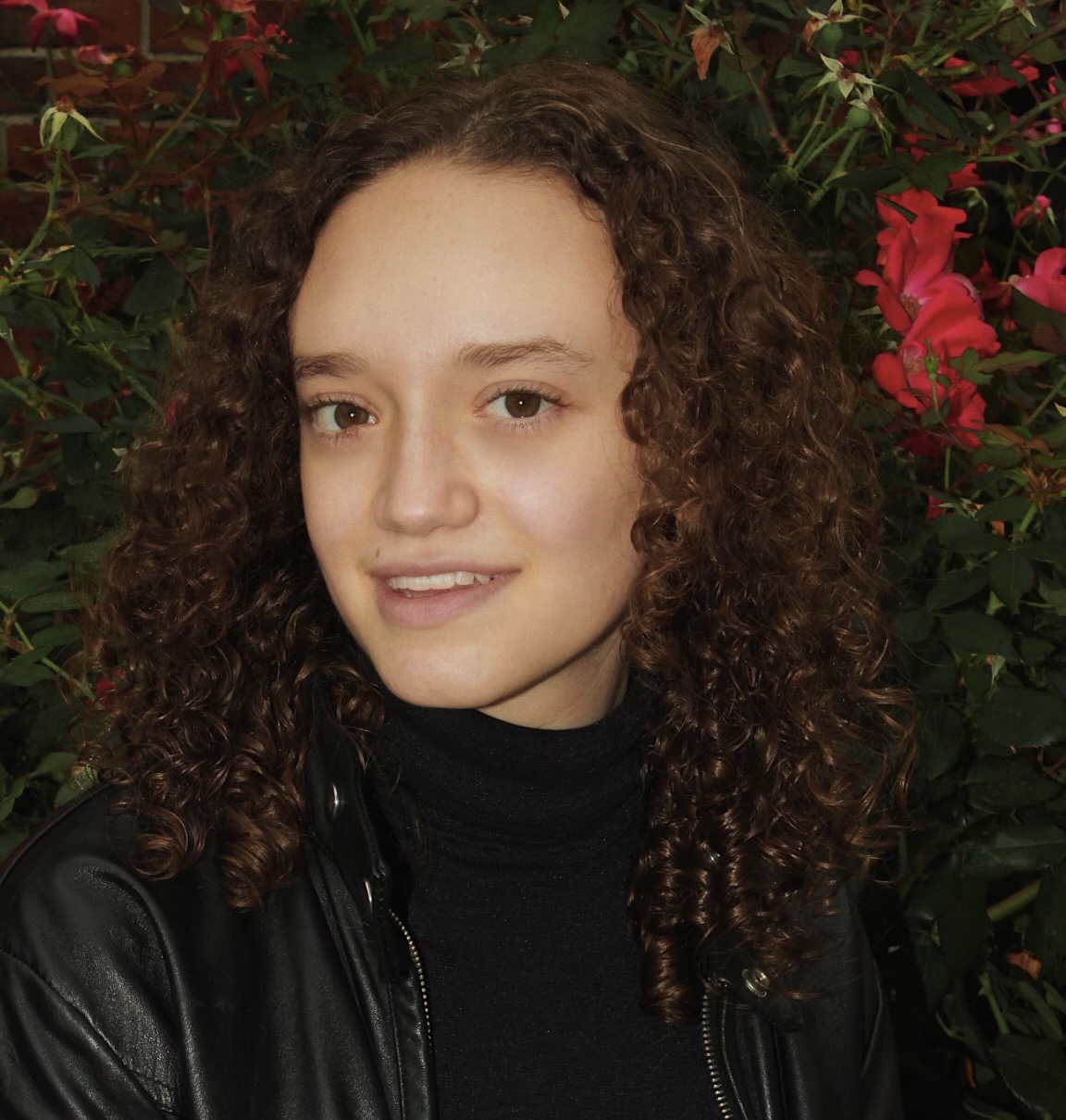 "Being a member of the On-Air team is so special because we get to deliver great music to people through the air waves. We make sure people feel connected to the music, whether that's through hosting on air, or through a live session with a local or touring artist."
SPONSORSHIP TEAM
The sponsorship team works to recruit local businesses as supporters of the station; and works on getting their business out to our listeners!
Meet our student underwriting assistant: Emelia Aragon, Class of 2025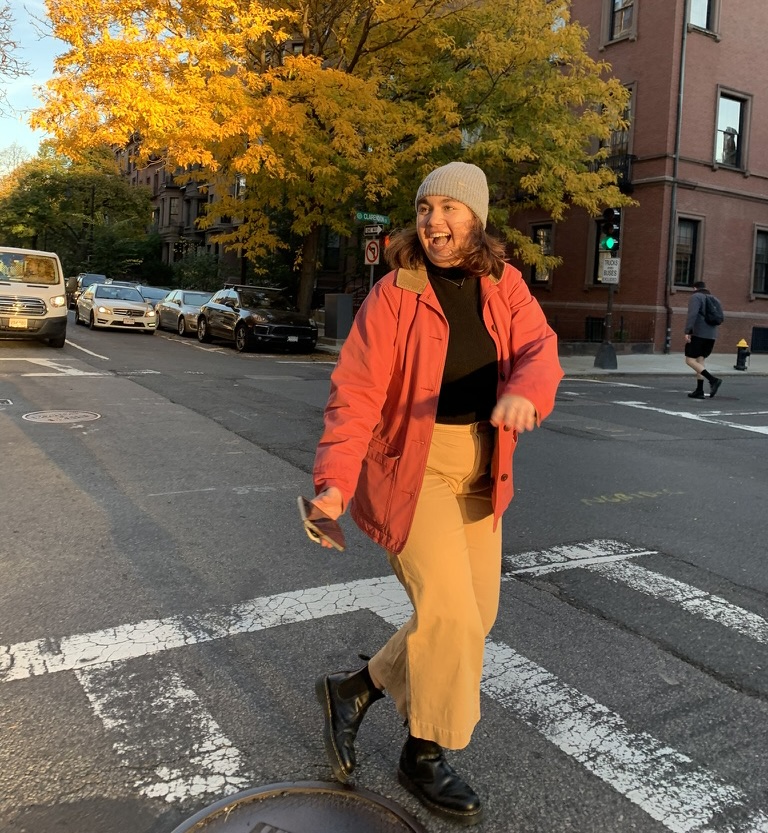 "I got involved with the underwriting team for the opportunity to learn about something totally new to me that my degree program wouldn't cover. A big part of why this even felt doable for me was because of how welcoming and open to the fact that I would be learning the Director of Underwriting, Ali, was!"
VIDEO TEAM
The WERS video team works to expand WERS' reach -- documenting live performances from bands in our studio, and capturing events.
NEWS TEAM
Members of the news team receive valuable mentorship and experience in audio journalism, whether through writing and delivering real-time broadcast newscasts or pitching, researching, and editing professional-quality audio packages on a wide range of topics for the weekly public affairs show, You Are Here.
Meet our student news coordinator: Nicholette Bentz, Class of 2024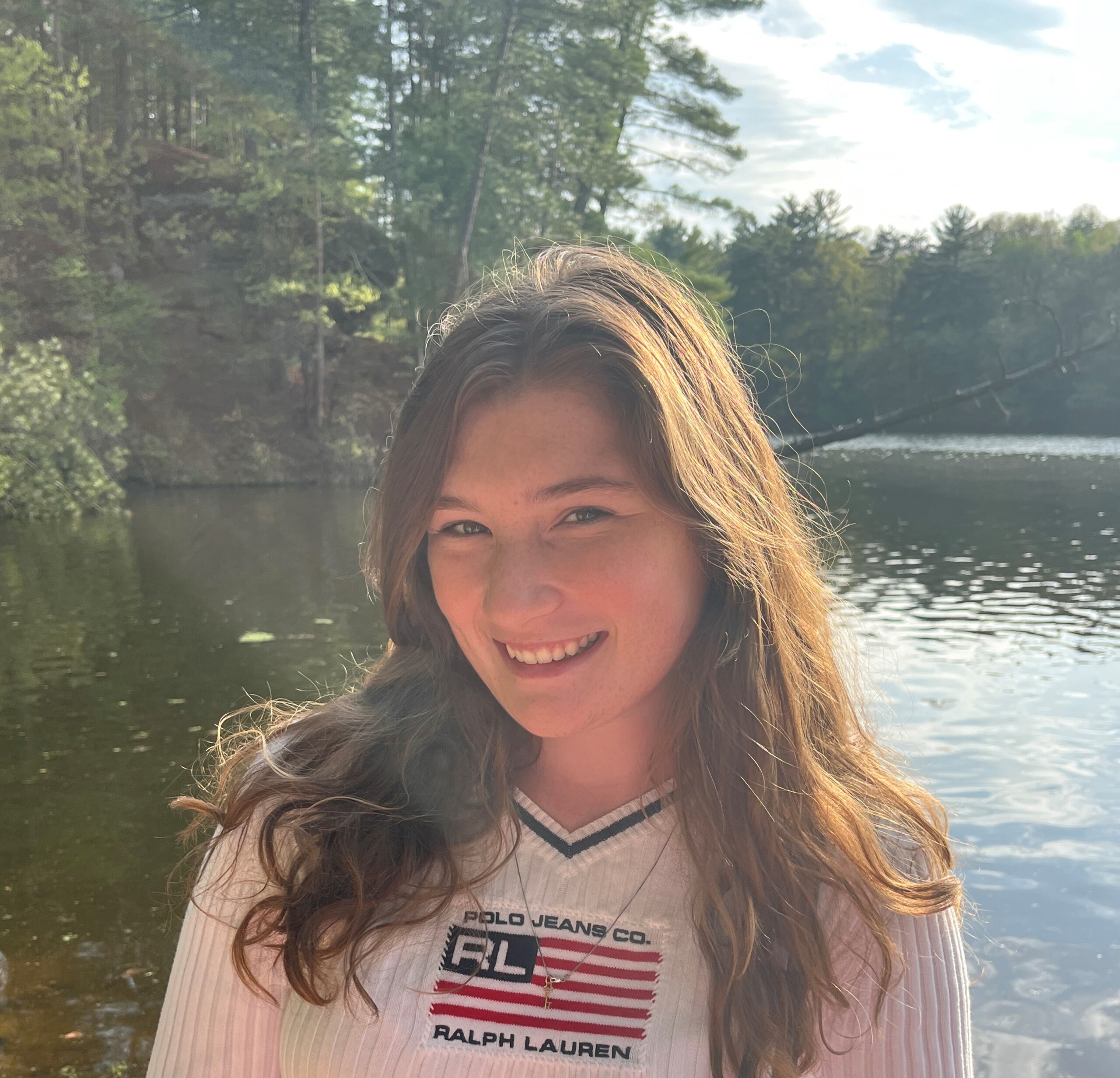 "I think the most special part about the news team at 'ERS is being able to gain hands-on experience with broadcast radio, offer a great complimenting aspect to all of the awesome music on the station, and report on some really interesting topics local to Boston that listeners can connect to!"
PROMOTIONS & STREET TEAM
The promotions/street team serves as ambassadors for WERS to music lovers across the Boston area. The street team attends concerts, festivals, and local events to engage with our fans awhile also attracting new listeners.
Meet our student sponsorship coordinator: Grace Paradis, Class of 2026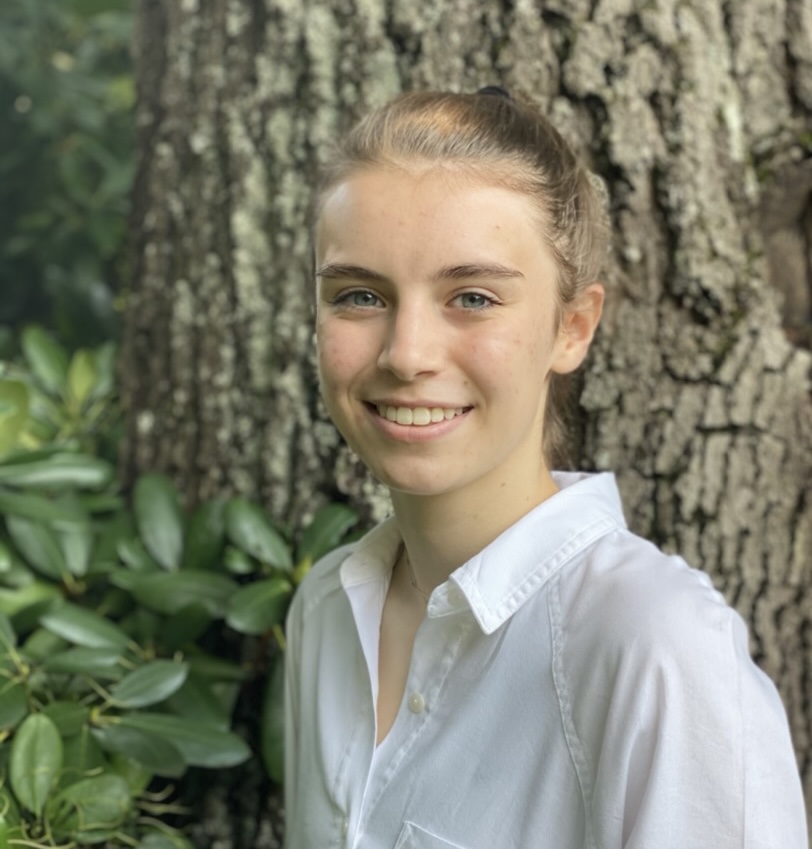 "One thing that makes the street team special is the opportunity to meet WERS fans. We have lots of listeners come up to our table at concerts and it's so cool to hear what makes them love the station! Some of them have been listening for decades or went to Emerson themselves. They love being able to have some WERS merch. Going to concerts for the station is a lot of fun!"
LIVE TEAM
The Live Department is in charge of coordinating and recording live sessions in Studio 889. Live sessions from local and touring acts broadcast regularly on WERS. Students will learn skills in sound production and recording and facilitating live events.
Meet our student live mix coordinator: Zoe O'Neil, Class of 2024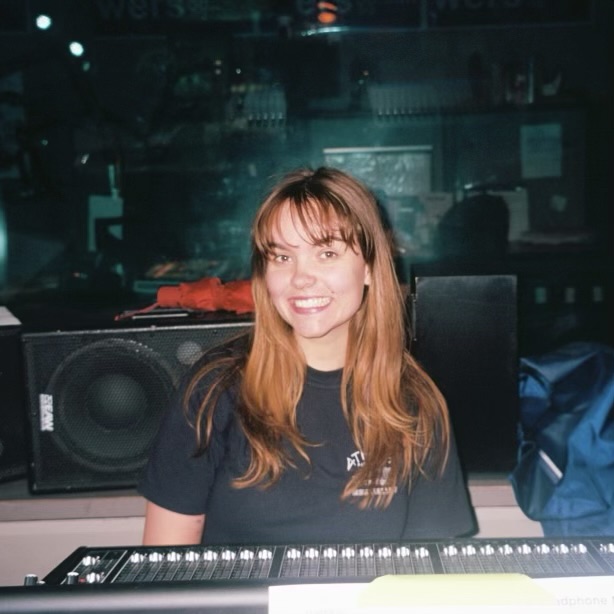 "My favorite project I worked on while being the Live Mix Coordinator was recording a session with Samia in our live studio!"
AUDIO PRODUCTION TEAM
The Production Team is in charge of everything you hear on 88.9 besides the music. This team creates audio production heard throughout the day to reinforce the sound image of the station.
Meet our student production coordinator: Quixote McConnell, Class of 2025
"What makes the production team special is the almost 'special ops' feel it has sometimes. It's an extremely small team, and there can be complete silence for a week, but when you're called on you need to act very quick to get things done."
MUSIC/WRITING TEAM
The Music/Writing team is in charge of curating both our on-air and online content. Students will research new music and artists that fit the station's style, working with the Music Coordinator to select new adds to our playlist. As writers, students will write weekly blog posts about the songs and artists played on WERS (concert reviews, album reviews, musical lifestyle pieces, etc). These posts are a mix of assignments from the Web Director, and individual pitches. You'll learn how to curate and write content for a professional publication and have your work seen by a wide audience.
Meet our student music coordinator: Claire Dunham, Class of 2025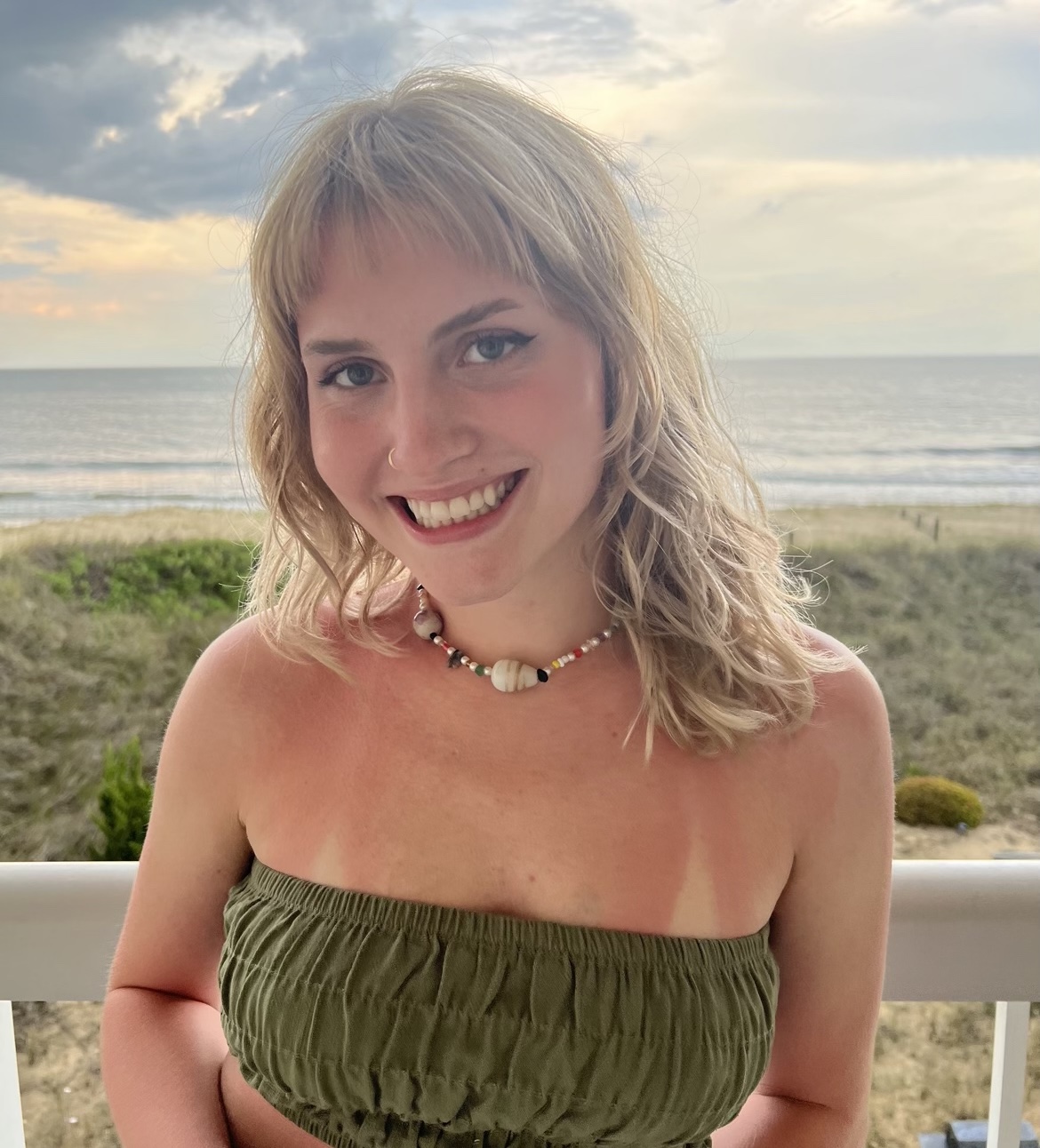 "I got involved with my team because I wanted to collaborate with people who shared my passion for music. I also wanted to learn more about Boston's music scene and connect with local musicians."
CREATIVE TEAM: DESIGN & PHOTOGRAPHY TEAMS
The WERS Design Team designs various graphics for the station, such as blog graphics, promotional materials, campaign designs, etc. Students will learn how to design for an established brand.
WERS Photographers get special access to shoot concerts and festivals, in-studio performances, and other events/projects for WERS around Boston. Have your work spotlit on Emerson's largest blog with 58,000+ monthly page views.
Meet our student creative coordinator: Sarah Tarlin, Class of 2025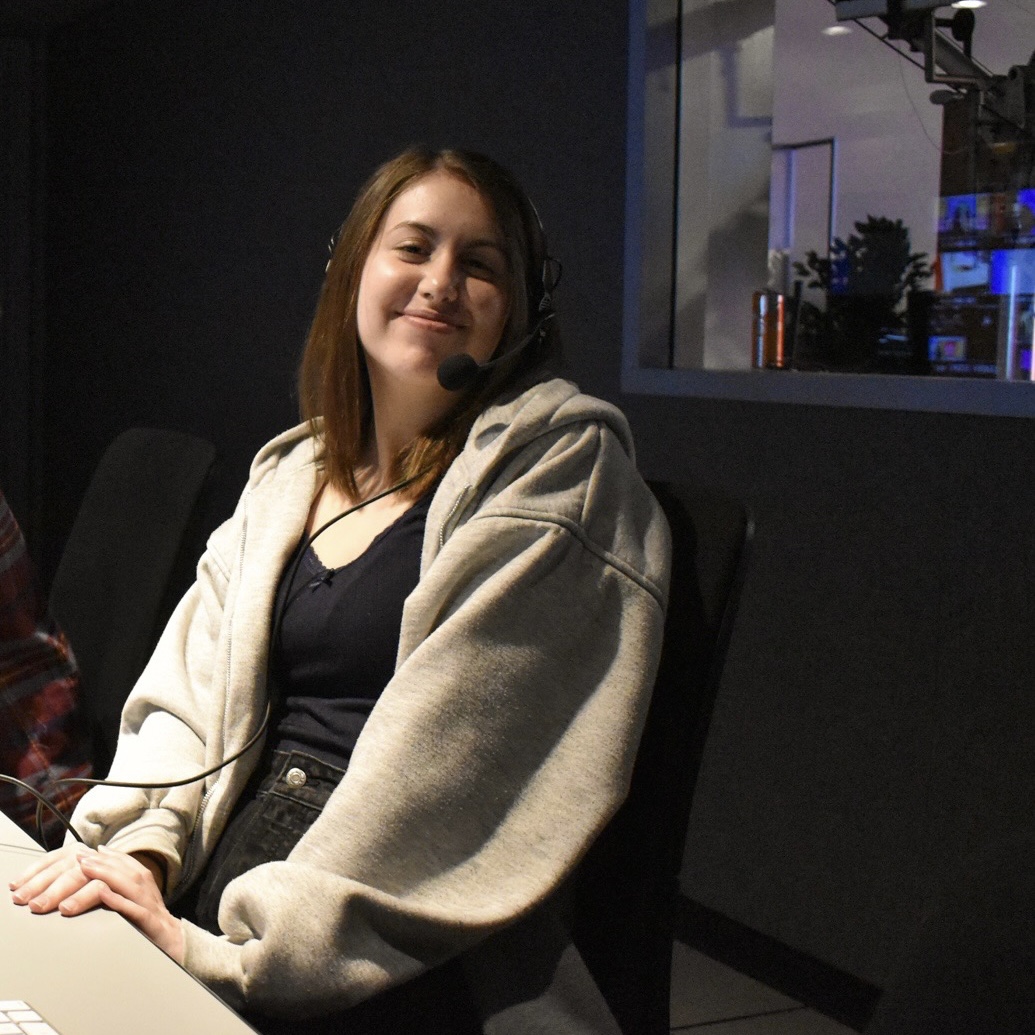 "I got involved with the creative team because it was a cool way to combine my love of music and concerts with my skills in graphic design. I've also been listening to WERS for a long time and wanted to get involved!
The creative team is special because it's full of super talented artists and photographers and provides opportunities to gain even more skills in design and photography."
SOCIAL MEDIA ASSISTANTS
Looking for organized and creative social media assistants who can help engage with listeners on the WERS accounts, schedule weekly programming posts, and come up with cool new ideas for social.
Meet our social media coordinator: Grace Liriano, Class of 2022 Undergraduate; Class of 2023 Graduate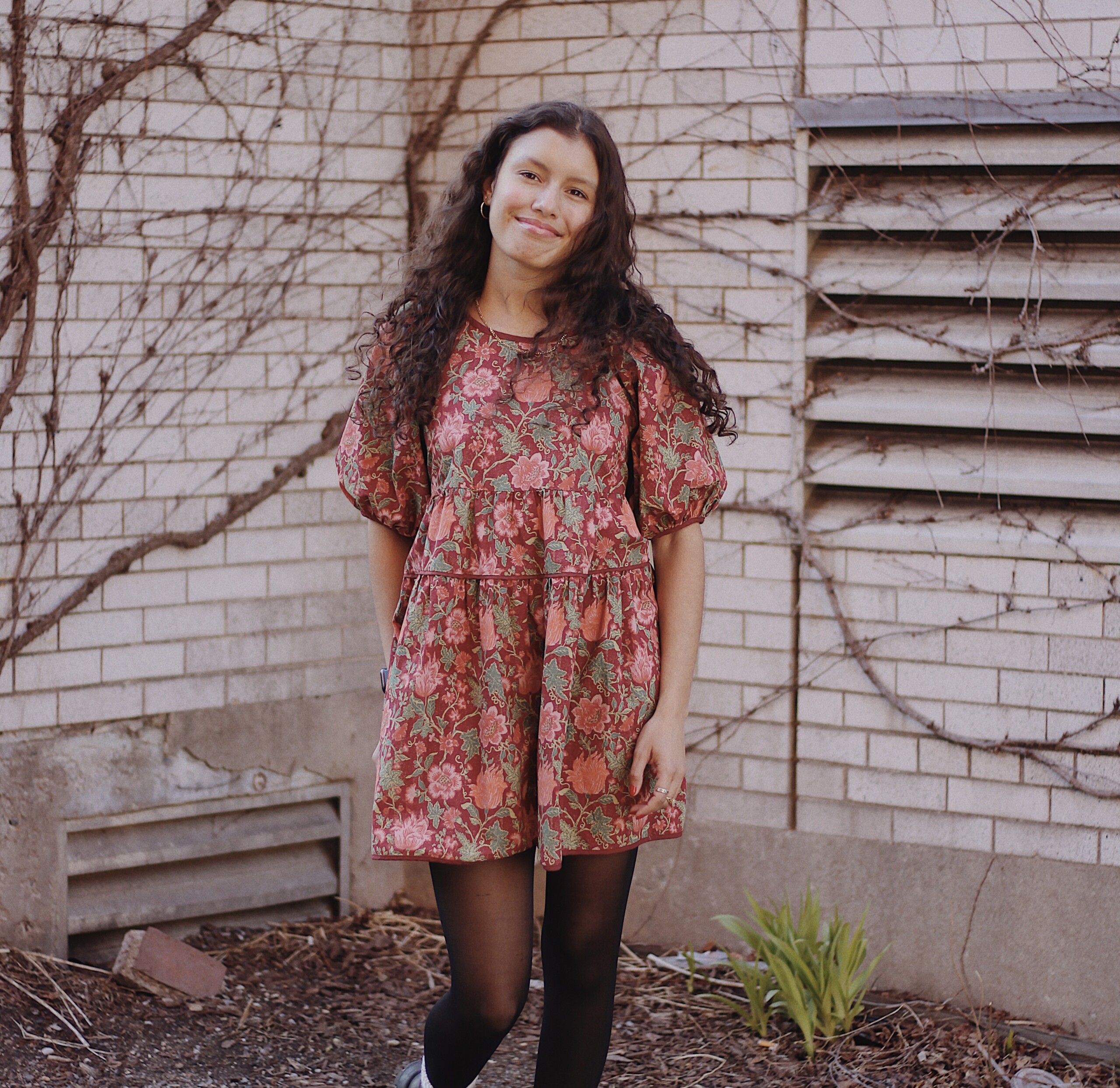 "My favorite social project I've worked on since being at 'ERS was our Atomic Coffee Fundraiser back in 2021! It was a space-themed coffee launch, so it was a lot of fun making posts in line with the theme and collaborating on ideas for video and graphics!"