Meet the people responsible for the Uncommon sound of WERS
WE ARE WERS
WERS provides Boston music fans with enlightenment, companionship, and musical diversity.
Broadcasting from Emerson College, we're listener supported, professionally managed, and student-run.
Read more about the professional staff who help carry out the mission of WERS.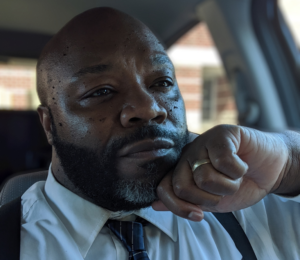 Howard "D" Simpson, General Manager
Howard Simpson, an Emerson College Alum, '94, returned to campus to serve as WERS Operations Manager in 2007 and became General Manager in 2021.
As a student with a passion for urban music, Howard realized a versatile skill set would help him obtain longevity in the commercial radio industry. To that end, on-air performance, production, talk show producing, traffic, website management, and I.T. support came to be areas of specialty for him within multiple formats. He also launched ERS+, Boston's Black Experience R&B and Hip Hop station.
Howard insists everyone call him "D", a throwback to the radio pseudonym he adopted as an 889@Night host.
"Broadcasting is an adventure everyday all day. Training future media industry leaders in this on demand age is the most challenging yet rewarding opportunity I've ever had."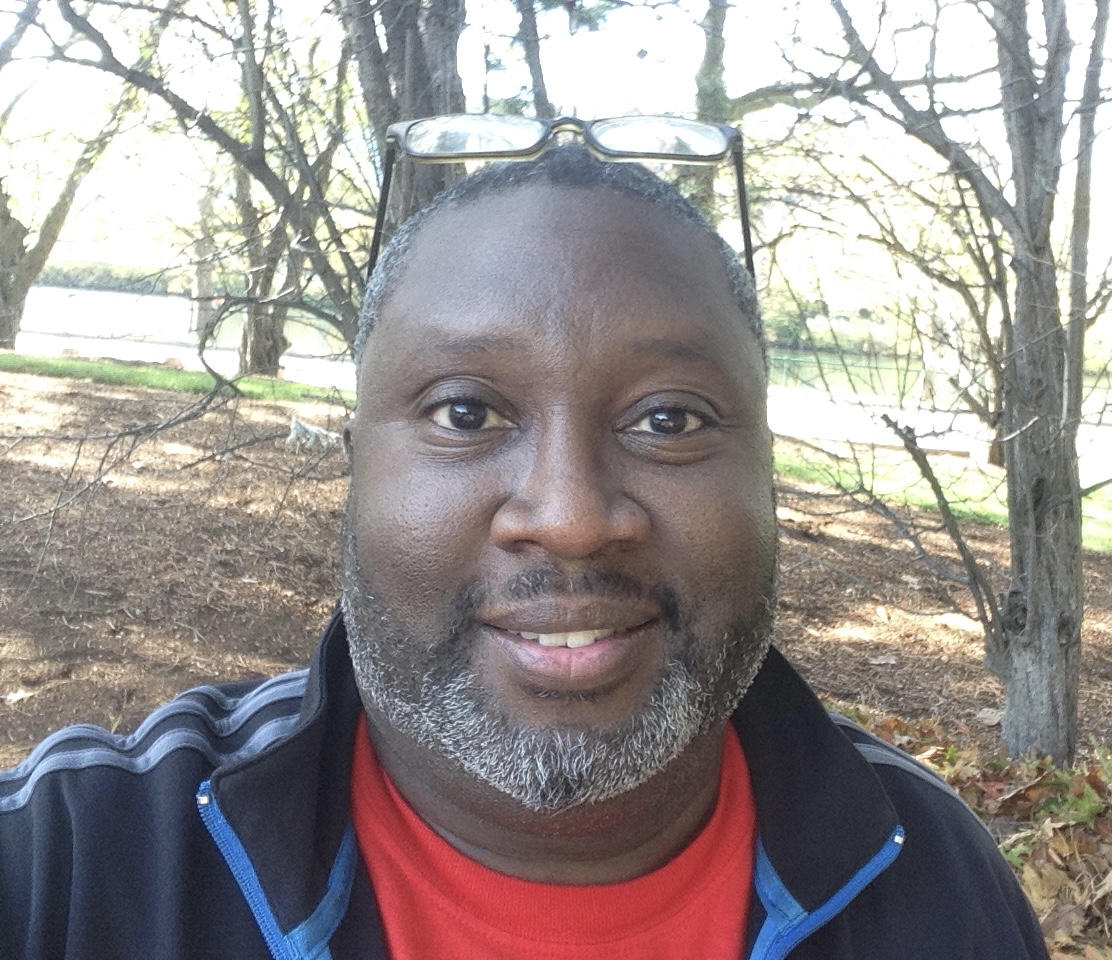 Maurice Wilkey, Operations Manager
Maurice Wilkey, an Emerson and 88.9 alum, class of '95, returned to the station as WERS' Operations Manager in 2022. Maurice brings an extensive background in radio as well as a clear passion for teaching the future leaders of media. 
He's previously worked at WILD-AM, in Roxbury, Massachusetts and CBS Radio's WBZ-AM and sister station WODS-FM. He came back to Emerson and earned a Masters of Arts through their Integrated Marketing Communications Program, class of 2010, before taking another opportunity in radio, this time through teaching students at Perkins School for the Blind. He spent 9 impactful years at Perkins applying what he thought was behind him in broadcast communication before returning to WERS.
"Life happened to point me back to a familiar destination for more learning, growth and communications challenges… I look forward to sharing my knowledge and experiences with the next discoverers and Emerson communicators of tomorrow."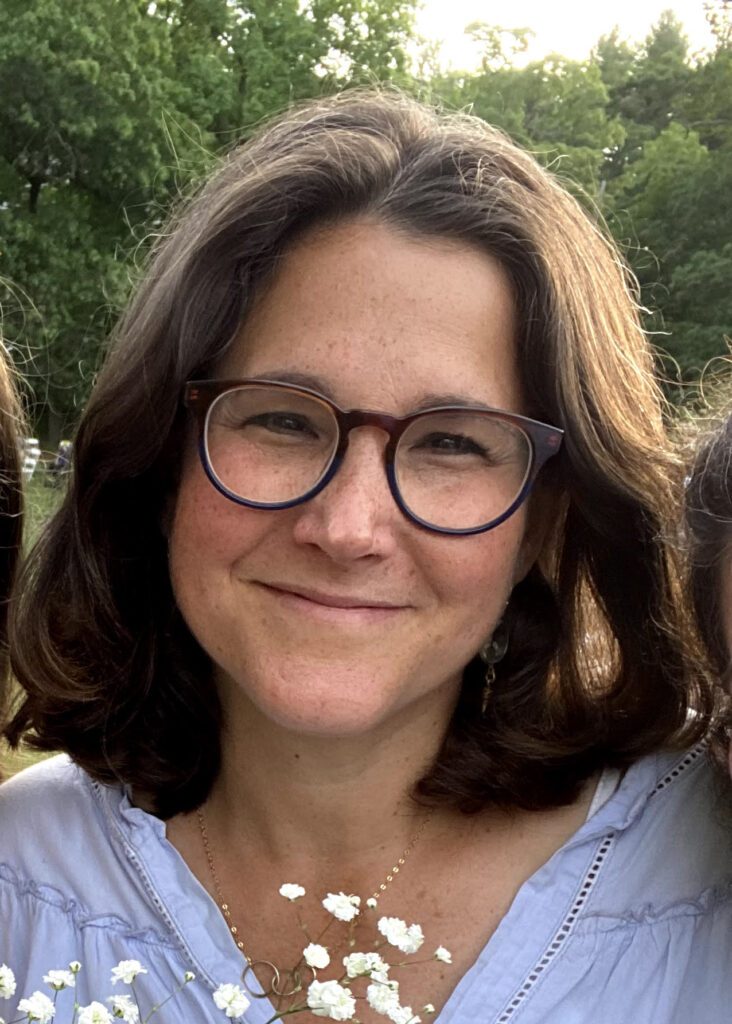 Ali Dorman Fernandez, Associate Director of Underwriting & Corporate Support
As the sponsorship lead at WERS, Ali has the pleasure of pairing brands of all sizes with 88.9's passionate music enthusiasts. A forever public media superfan, WMHT ignited Ali's pension for puns and flavor thanks to solid doses of Ubbi Dubbi, Super Grover, and the grand dame of cooking, Julia Childs.
With a background in ed media and teaching, mentorship is one of the exceptional benefits of Ali's role at 'ERS. As a "snack-size agency" embedded on the Emerson campus, the 'ERS sponsorship department offers real-time opportunities for students interested in pursuing careers in the business behind the mic; marketing, analytics, new business development and media strategy.
Throughout her career, Ali's had the extraordinary fortune of collaborating with talented teams on all sides of the public broadcasting "house." Notables include launching Reading Rainbow into the world of online communities, and contributing to iconic PBS series Masterpiece, Antiques Roadshow, Frontline, NOVA, Arthur, and Molly of Denali as a national sponsorship marketing team lead at GBH.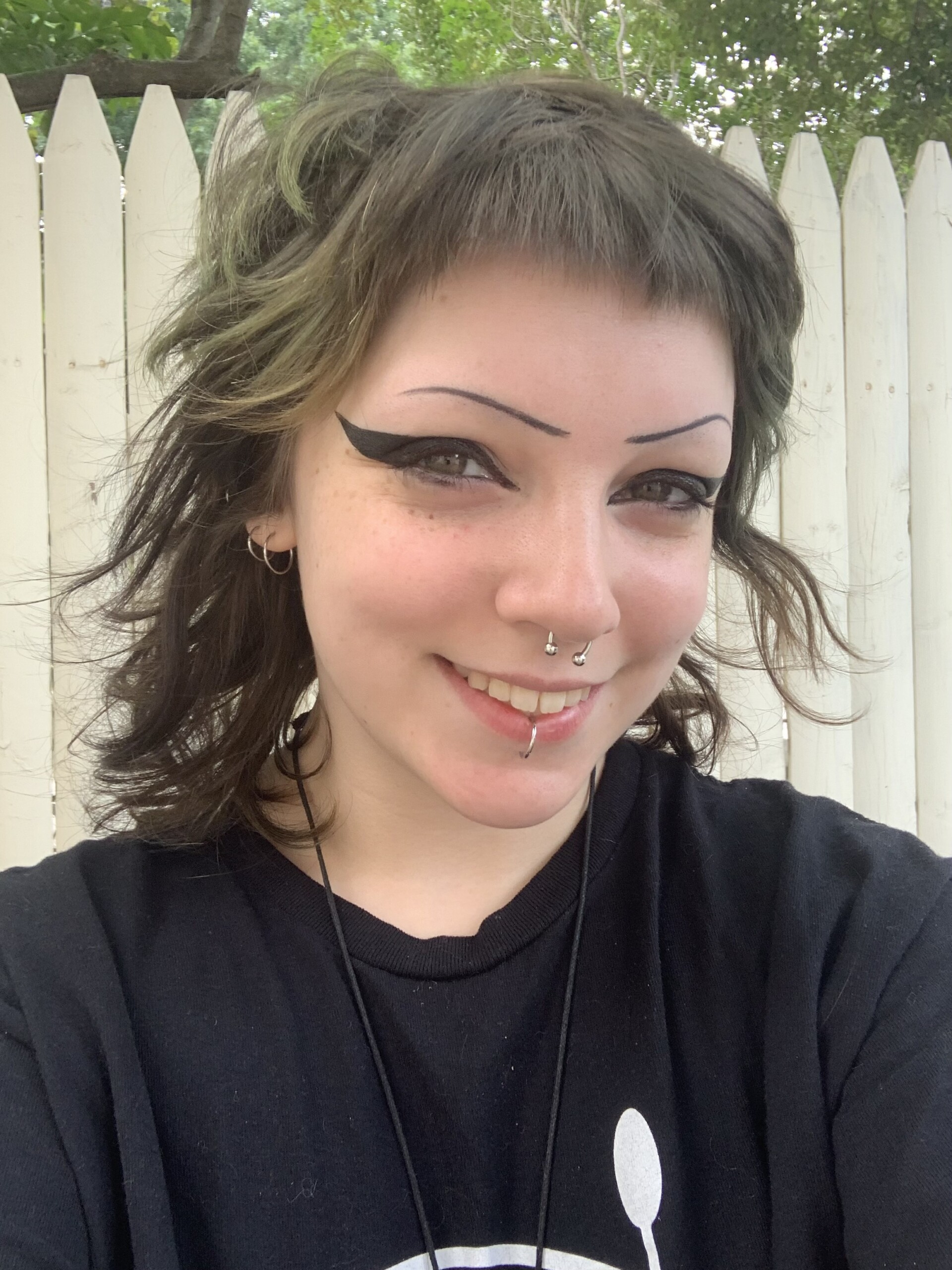 Andie Jankowski, Membership Coordinator
Andie Jankowski, Emerson Class of 2021, started at 88.9 hosting All A Cappella and joined the Membership team as the Student Coordinator after their freshman year. After three years on the team and graduating with a B.S. in Marketing Communications, they stayed in Boston and rejoined the Membership team as an administrative assistant at the beginning of 2022. They currently serve as WERS' Membership Coordinator.
Living in Allston, Andie loves attending shows at the local venues and always makes sure to bring the fashion.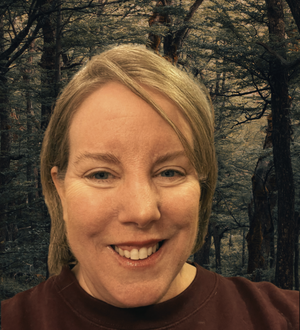 Mary Lewis-Pierce, Membership Development Officer 
Mary is excited to join WERS as a Development Officer working in Membership.
Mary is an experienced fundraiser. Previously, she spent several years as the Director of Development at the Federation for Children with Special Needs. She has a passion for nurturing relationships with donors and helping them navigate giving so that their donations have the greatest impact. She is also an attorney but she doesn't like to talk about that.
Mary's family has supported WERS for years as sustaining members. She is very happy to be joining this creative and passionate community of music enthusiasts!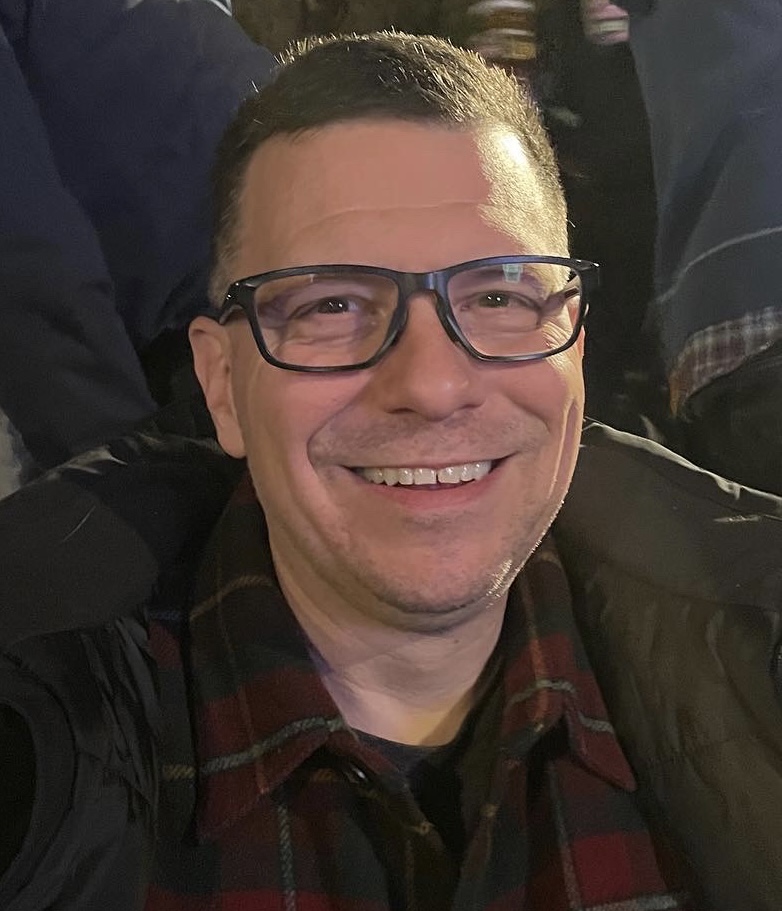 Ken West, Brand Manager
Ken West, Emerson Class of '94 and former WERS 88.9 Coffee House host, is honored and excited to be the newly appointed Brand Manager. His job is to improve everything you hear, see and experience — on the air, website, app, smart speakers and social media channels of WERS — while coaching and guiding the next generation of media professionals.
A music fan since birth, Ken returns to WERS with 30+ years of Boston radio experience at legendary stations WZLX, WROR and WBOS. He started as an intern while at Emerson and advanced by saying "yes" to everything asked of him. The majority of his time was as a Morning Show Producer for four high profile morning shows (including Charles Laquidara's Big Mattress), then Music Director and Programming/Marketing director.
Ken has a wife (also an Emerson alum) and 2 awesome kids (ok, they're young adults). He loves reading, cooking, going to concerts and craft beer. His musical tastes run from Phish to Barry Manilow and everything in between — if that's even possible.
While excited to teach the students what he knows, Ken is even more excited about what he can learn from them.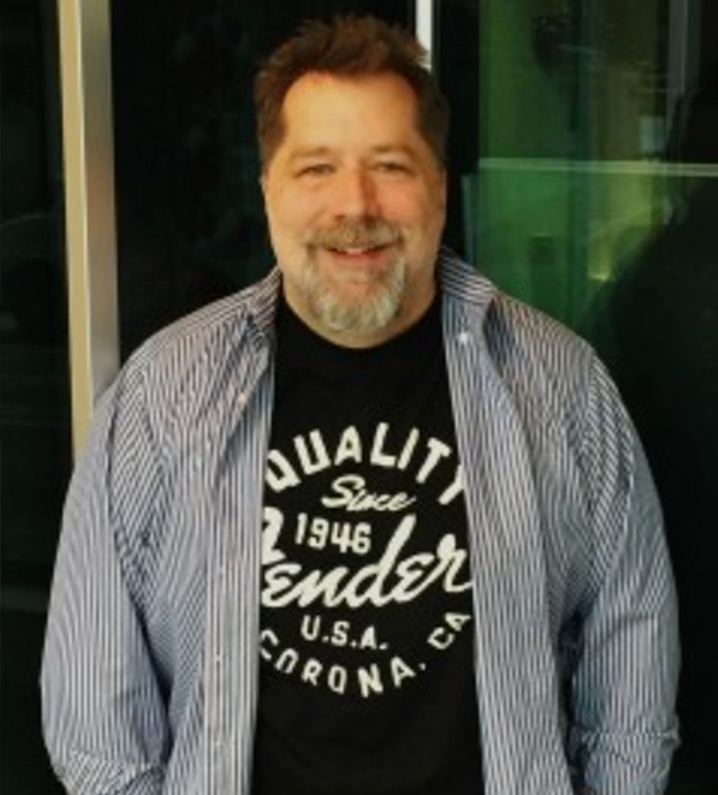 George Knight, Morning Show Host
George Knight has been fortunate enough to spend his professional broadcasting career in his home city of Boston. After graduating from UMass Amherst with a communications degree, he started in Boston radio as a traffic reporter on WBZ Newsradio 1030. From there, he went to WSSH-FM and Kiss 108 (WXKS-FM), before being hired as Production Director for 92.9 WBOS-FM, where he remained for over 20 years. Along the way, he has co-hosted a morning show with NPR journalist Robin Young, and hosted and programmed the very popular and long running specialty show Sunday Morning Over Easy. He's been a personality on Magic 106.7 and Country 102.5, and his voice can be heard across the country, thanks to his work as a freelance voice talent for radio, TV, and more.
George is a man with a well rounded taste in music, and he has brought his knowledge and charm to the WERS airwaves every weekday morning since 2013. In addition to co-hosting the morning show with a revolving cast of very talented students, he serves as a mentor and coach for on air performance and radio production. He also happens to be an exceptionally funky bass player, and for many years has played in local bands.
Phil Jones, Afternoon Host and Content Coordinator
Phil Jones, Emerson College '18, began at WERS as a freshman news writer and on-air host. During his time as a student, he led the Production Department while studying screenwriting and sound design.
After a stint in Los Angeles post-grad, and time on air at WCRB and WZMR in Boston, Phil returned to WERS a week after his commencement to host the afternoon drive. When not on-air he programs Standing Room Only, the Playground, and All A Cappella. Now a Brighton resident, Phillip plays bass guitar, teaches Sunday School, and pays visits home to Wellsville, NY.
Hal Slifer, Chagigah Host
Hal Slifer is the host and producer of Chagigah Radio, heard Sunday mornings on WERS. Hal worked in radio upon his graduation from Boston University and worked with Jack Casey at WBRL in Berlin, New Hampshire. After spending a few years at WGIR-FM in Manchester, Hal traded in his radio mic for a video camera and started a successful video company specializing in family documentaries. Five years ago Hal came back to his first love, radio, when Jack asked Hal if he could help produce Chagigah Radio. Hal has created a new style in the programming of Chagigah and the listeners have been enjoying his new flavor on this Sunday morning radio tradition. Hal is also affectionally known as "Jersey Hal" when he sits in for George Knight on the popular WERS morning show. Hal is a movie buff, enjoys swimming, and lives in Newton with his wife Dee.