Every Thursday Night at 9 PM
Join us on Thursdays right after "All New From 8 to 9" for our latest devotion to new music discovery: "The Salt Lick Sessions." Each week, meet artists that should be on your radar through live performances, candid interviews and DJ takeovers. 
Show and episode info here. 
About the Salt Lick Sessions:
The Salt Lick Sessions is a platform dedicated to highlighting diverse musical talent. It first launched in 2022 as a video series and YouTube channel created by the Salt Lick Incubator, a nonprofit that supports emerging talent. 
The sessions take music fans on a nationwide discovery tour of over 50 artists a year. The intimate video portraits invite you directly into the artist's realm through live performances and candid interviews hosted by the magnetic Beane [The Ellen DeGeneres Show; American Idol], who connects with each performer as a fellow artist.
The Salt Lick Sessions launched as a radio series in the fall of 2023 on WERS. Each hour offers portraits from the video series with even more music from the artists— from their influences to their favorite finds. 
Follow Bruce Springsteen and the E Street Band to Sammy Rae & The Friends; and Brittany Howard to Elizabeth Moen, an artist from small-town Iowa whose sense of self, fierce vocals, and bluesy guitars are captivating listeners across the country.
Come discover your new favorite artists! 
UP THIS WEEK DEC 14: RUBY AMANFU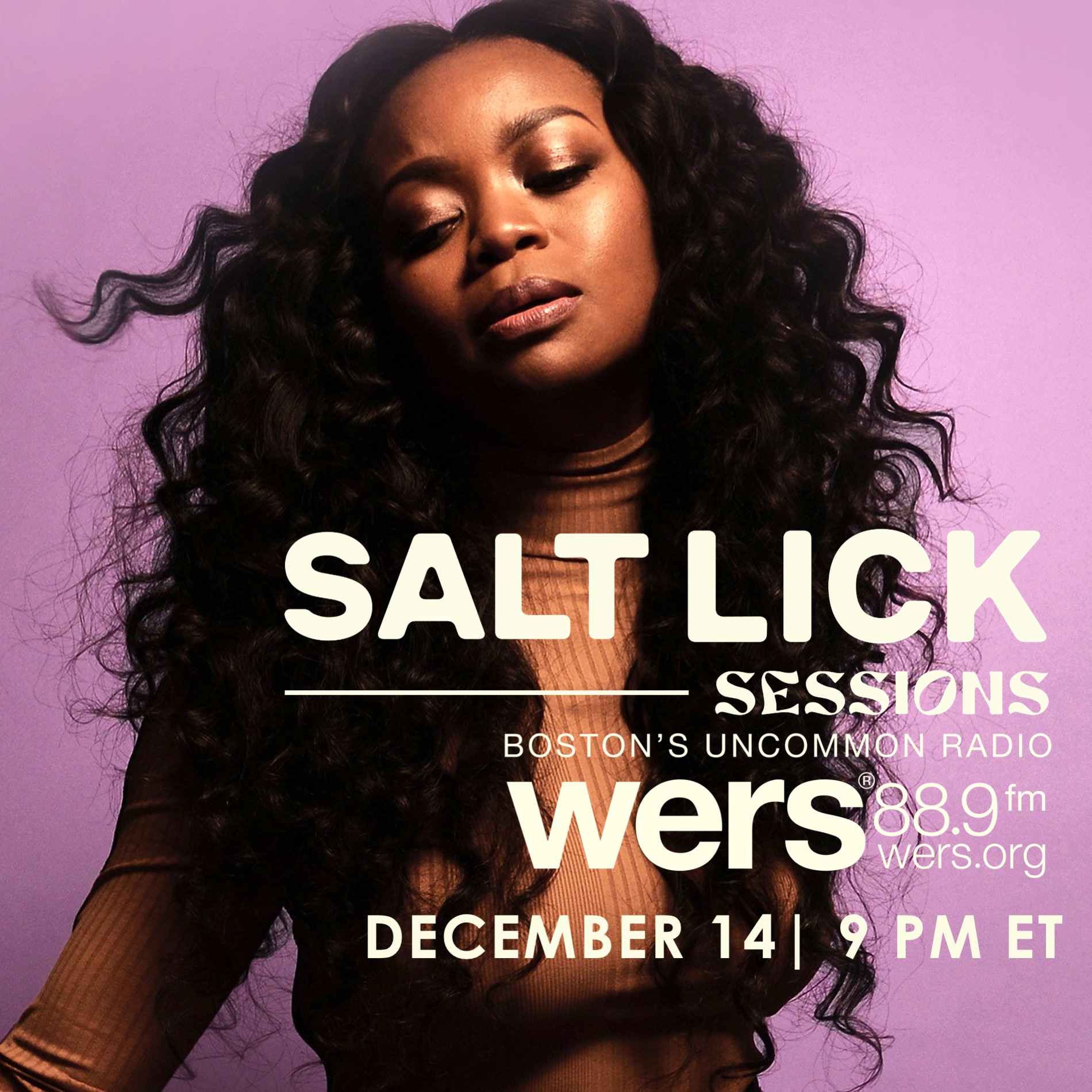 About the Salt Lick Incubator:
Salt Lick Incubator is a 501(c)(3) nonprofit artist-development organization supporting aspiring musicians in the early stages of their creative journeys. The Incubator seeks to help these musicians develop artistically, sustain their well-being, and forge viable careers.
Founded in 2022, Salt Lick Incubator supports diverse, emerging musicians with grants and collaborative opportunities to help them discover pathways to sustainable careers via an exploitation-free ecosystem. 
While the artists supported by the Incubator remain responsible for their own success, Salt Lick Incubator offers motivated musicians critical support in crucial moments.