Celebrate history with the legendary Emerson alum who have helped shape the world.
Created to honor alumni and faculty who contributed to the station's success or distinguished themselves through their accomplishments in the industry.
Wayne Larrivee '77 is one of the most well-known and versatile play-by-play announcers in the country.  For more than three decades, Larrivee has called NFL, NBA, NCAA Football and NCAA basketball at both the national and local level.
Larrivee has held many roles throughout his career.  In addition to being the voice of the Chicago Bears, he also called Chicago Cubs baseball and college basketball for WGN Radio. He served as play-by-play announcer for Chicago Bulls broadcasts on WGN-TV Chicago from 1991 through 2008. Before that, Larrivee was the "Voice of the Kansas City Chiefs," broadcasting from KCMO Radio in Kansas City, Missouri from 1978 to 1984.
Larrivee began his radio career in 1975 at KGRO Radio in Pampa, Texas. From there he moved to Davenport, Iowa, and KSTT Radio, where he announced University of Iowa football games, minor league baseball and high school basketball before going to Kansas City.
A 1977 graduate of Emerson College in Boston with a degree in mass communications, Larrivee was awarded the school's Alumni Achievement Award in June 2005. He and his wife Julie have two sons.
Tina Martin '97 is an Emmy-award nominated and Edward R. Murrow award-winning television and radio reporter/host with WGBH News.
Her work is heard locally on 89.7 FM and seen on the television news program Greater Boston. Tina has also served as fill-in host for the stations iconic television program Basic Black. Tina also hosted a live television special for WGBH sister station--WGBY- Springfield called "Healing Racism."
Nationally, Tina contributes to the PBS Newshour and NPR and is the host of the Local USA series on WORLD Channel network.
She received her degree in 1997 in broadcast journalism from Emerson College in Boston. While at Emerson, Tina served as a news anchor and writer for WERS radio and calls the preparation during her time at Emerson "priceless."
Nancy Ryan attended Traphagen School of Fashion, which explains why Nancy was always so talented in design. But, the advertising industry media business called and, after a sales assistant gig at ABC Television in New York, she entered the buying end of advertising.
Nancy worked in media buying and planning at Arnold & Co as well as Schmalenberger & Nargassenin Boston. The extensive list of accounts included both consumer and political advertisers. A $500 insurance claim for a fur coat stolen from a restaurant coat room gave Nancy all the incentive she needed to pursue her dream. And Pro Media was born started in 1980. Over the span of the next 25+ years, Nancy and her staff propelled Pro Media into one of the largest independent media buying companies in the nation, as well as being the largest woman owned business in the State of Massachusetts.
Although Nancy did not graduate from college, Nancy was on the Board of Trustees at Emerson for more than 15 years. Nancy is one of the few Trustee Emeritus at the college. Nancy and her husband, Barry O'Brien (Emerson '70) moved to West Palm Beach, Florida in 2010. Nancy was diagnosed with Multiple System Atrophy and passed away on August 25, 2016 at Good Samaritan Hospital in West Palm Beach, FL. Nancy's greatest achievement, her daughter, Melissa Greenberg Neto, followed in her footsteps. Melissa is a successful executive in the digital marketing business in New York City, living in Brooklyn, NY.
Howard Lapides began his career in radio at 16 at WYSL-FN in Buffalo, New York. While attending Emerson College, he worked in production at WMEX and worked weekends at WEIM in Fitchburg. After Emerson, he worked with Baton Broadcasting of Canada.
Following his success in radio, Howard became one of Canada's most successful concert promoters.
Howard is now managing writers, producers, talk show hosts, authors, comedians, and actors with his company, Lapides Entertainment.
Along with this, he worked on many shows such as Celebrity Rehab with Dr. Drew, MTV, Comedy Central, and some films.
He served two terms on the Board of Overseers for Emerson College.
Anson Tebbetts is the Secretary of Agriculture Food and Markets for Vermont. Tebbetts was appointed to the post by Governor Phil Scott in 2017. His appointment follows a career in radio and TV. After graduating from Emerson College in 1987, Tebbetts returned to his home state to work for WDEV radio as a journalist. In 1994, Tebbetts left radio to become a TV reporter for WCAX covering politics, government and a host of critter stories. Tebbetts became the station's new director in 2009 and held that job until his appointment as Agriculture Secretary in 2017.  Over the years, many of his best "hires" were Emerson graduates.
While at Emerson he held various shifts at WECB and WERS. His farming background meant he got most of the early morning gigs. Tebbetts was fortunate to have some of Emerson's finest professors including Fran Lashoto, Marsha DelGuistina, Bob Hoyt, and the Rev. John Coffee.
Tebbetts currently lives on his family's farm in Cabot with his wife Vicky and two children.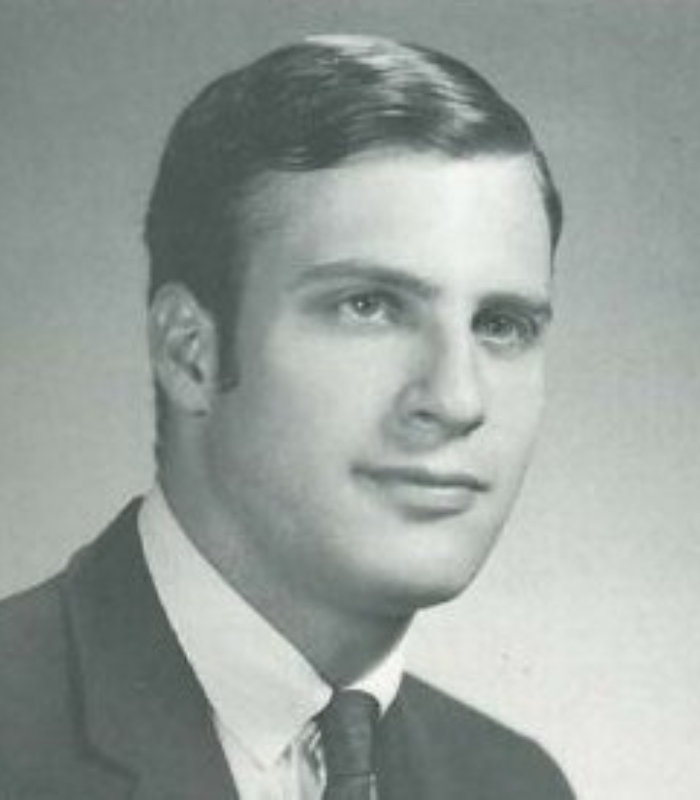 Roger Lifeset '67 is founder and president of Peer Pressure Promotions, and over the past 40 years has promoted rock bands, heavy metal acts, New Age music, and now, smooth jazz. He started his career in radio, then transitioned to doing Northeast regional promotions for a number of West Coast record labels. In 1976, he moved to Los Angeles to become national album director for United Artists.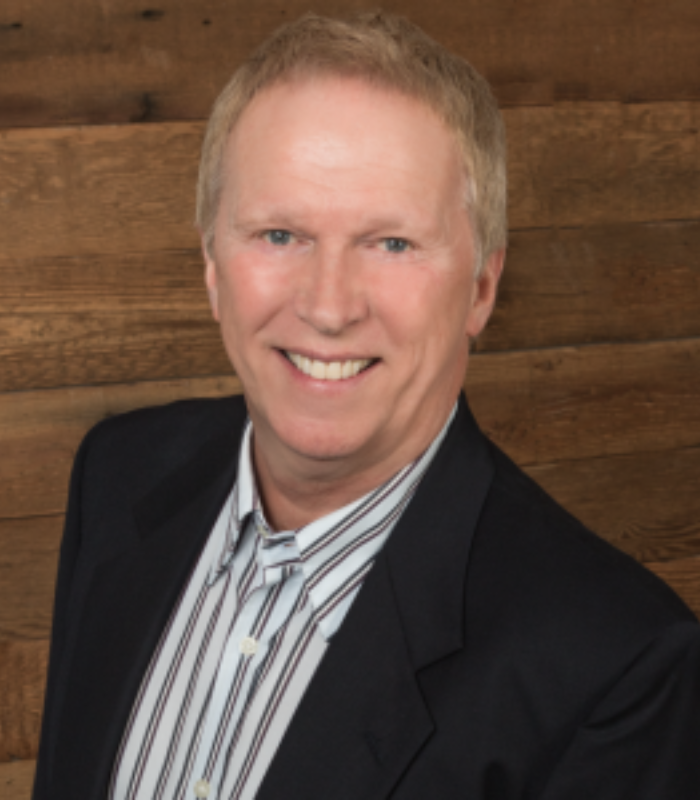 Dave Thomson '69 began his career as a disc jockey while still a student at Emerson, with gigs at stations in Laconia, New Hampshire, and Denver, but his very first gig, at Emerson's WECB, was working for station manager Vin Di Bona '66-Emmy Award-winning producer, Emerson Trustee, and 2016 WERS Hall of Fame inductee. Since 1973, Thomson has crisscrossed the nation, in markets such as New York, Minneapolis, Philadelphia, Detroit, Washington, Baltimore, and Sacramento. Most recently, from 2012 to 2016, he could be heard on morning radio at SoftRock989 in Fresno, California, where he's now launched a new career in real estate.
Linda Coombs '77 is operations manager of CBS Radio News, where she's worked for more than 30 years producing breaking news, coordinating special events, and staffing the copy and assignment desks. She got her first full-time news job as a local news reporter/anchor at WVOS in Monticello, New York. She did news for a station in Charlotte, North Carolina, until 1981, when she moved back to New York to work for RKO Radio Networks before heading to CBS Radio.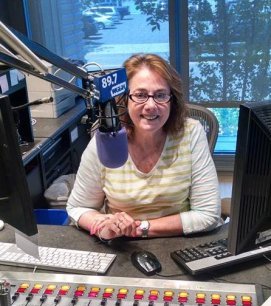 Debra Daigle '83 is associate director of media relations at Wellesley College. Prior to that, she was afternoon/evening general assignment reporter for WGBH 89.7 FM, where she previously hosted the public radio station's All Things Consideredbroadcast. Earlier in her career, she covered Capitol Hill, the White House, and the Supreme Court for the Unistar Radio Network in Washington. Through the 1980s and '90s, she worked as anchor/reporter for a number of Boston radio and TV stations, including WRKO, WBZ, and NECN/Charter TV3.
Evelyn Bergman Shatkin '40 Was posthumously inducted into the WERS Hall of Fame. She hosted a jazz program at WERS. Following Emerson, she continued working in radio, hosting a variety show on Boston's CBS radio station. She also worked in theater sales and promoted numerous high-profile public relations campaigns during her long career. She was a committed and spirited Emerson alumna for 75 years, attending alumni events well into her 90s. Shatkin passed away this year, on April 2. She was 97 and lived in Bristol, Rhode Island.
Ted Cutler '51 is well known for his contributions to the arts. While attending Emerson, he worked as a musician and bandleader, becoming a pioneer in the music industry and forming his own cutting-edge orchestras that played the region's biggest performance halls. He founded a music agency business, booking acts and superstars like Tony Bennett, Barbra Streisand, and Sammy Davis Jr. His initial philanthropic support was instrumental in launching a campaign that succeeded in moving WERS from its Back Bay location to its current Tremont Street location, on-campus. Most recently, he founded Boston's Outside the Box, a free summer arts festival. Cutler is also Trustee Emeritus at Emerson College.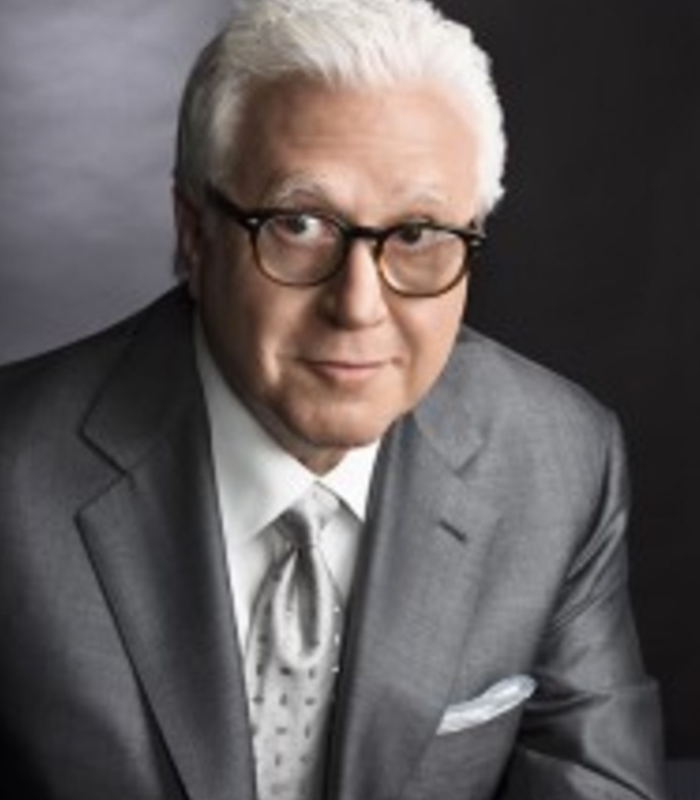 Vin Di Bona '66 is executive producer of Vin Di Bona Productions. At Emerson, he studied television production. In 1989, he introduced America's Funniest Home Videos. It is the longest-running entertainment program on the ABC schedule, and some of the show's artifacts are on display in the Smithsonian AmericanHeritage Museum in Washington, DC. The Peabody and Emmy Award-winning producer was honored with a Star on the Hollywood Walk of Fame in 2007. In 2010, he launched FishBowl Worldwide Media, which is currently in production on Insane Pools: Off the Deep End for Animal Planet. Di Bona is co-vice chair of Emerson's Board of Trustees.
Ken Brady '85 is the general sales manager at Seven Bridges Radio, WJXL AM/FM in the Jacksonville, Florida area. Previously, he was sales manager at Lincoln Financial Media, WQXI-AM/790 The Zone, Atlanta, and general sales manager for Clear Channel Radio's KTLK-FM/KQQL-FM Minneapolis and WIOD/WINZ - AM, Miami-Fort Lauderdale. Prior to that, he was general sales manager at Cox Radio, WOKV-AM Jacksonville, FL, and general sales manager at the Curtis Media Group, WPTF-AM, Raleigh, NC.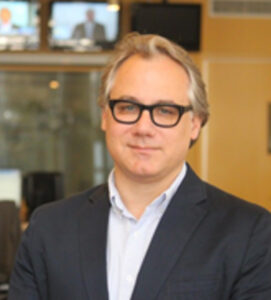 Dean Cappello is Executive Vice President and Chief Content Officer at WNYC/New York Public Radio. He is the chief executive responsible for the production and development of local, national, broadcast, online, mobile, and live event content for WNYC-FM, WNYC-AM, New Jersey Public Radio and wnyc.org. He also oversees the strategy and programming for The Jerome L. Greene Performance Space which produces specials of WNYC programs, WQXR concerts and festivals, as well as a full season of original programming for diverse audiences. During his tenure, WNYC has been honored with seven George Foster Peabody Awards and two Alfred I. DuPont-Columbia Awards. Prior to joining WNYC in 1997 as Senior Director for News and Information, Cappello was Senior Producer of Monitor Radio's Midday Edition. He worked for many years as a producer and correspondent in India, Africa and Europe, creating documentaries and reports for NPR, the BBC, CBC and Monitor Radio. In 1991, he won the New York Radio Festival Grand Award for "Passages to India," a 10-hour radio documentary series he co-produced. Cappello graduated from Emerson College where he served as the youngest General Manager for the highly regarded WERS FM.
Sonia Rincón is a reporter and anchor for 1010 WINS. She also reports on TV for CBS2 News. Born in Spain and raised in four out of five boroughs of New York, Sonia has been a news junkie and 1010 WINS fan for as long as she can remember. Her broadcast journalism career began at Emerson College, where she served as news director for radio station WERS-FM. Sonia has reported and anchored news for radio stations all over the east coast including KYW Newsradio 1060 in Philadelphia, WGAN-AM and WPOR-FM in Portland, Maine, WFIR-AM and WSLC-FM in Roanoke, Virginia, and WLAD-AM and WTIC-AM in Connecticut, and covered stories on TV for news 12 The Bronx. She has also been an adjunct lecturer at CUNY Graduate School of Journalism.
Rob Rudnick '77 was a member of the Emerson College Board of Overseers from 1995 to 2008.  Known as "The Voice of the Huskies," Rudnick has handled the play by play duties at Northeastern University hockey since 1977. Rudnick owns and operates Colt Communications, the long-time producer of all Huskies Radio broadcasts and the parent company of Newton-based radio station WNTN (1550 AM). Rudnick was honored in 2004 with the Joe Concannon Award, presented to an outstanding member of the media covering Hockey East. Rob also established the Huskies Radio Award, given annually to a Northeastern hockey player who goes above and beyond the call on the ice.
Richard "Dick" Woodies '50 died in February at age 93, and his most recent employment was as a life coach and motivational speaker. He previously worked at NBC Radio, New York City, and Boston radio stations WBZ and WRKO, where he was an account representative. He was also an adjunct faculty member at Emerson College, where he taught the radio sales course.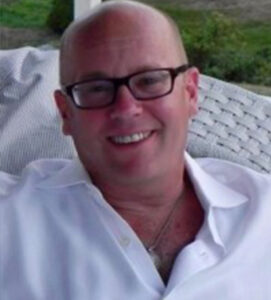 Gary Krantz is the president and CEO of the Krantz Media Group and a former Westwood One and Premier Radio Networks executive and president of The Air America Network. The Krantz Media Group provides national distribution for brands and talent on multiple audio and video platforms as well as identifying investors to fund exciting new media projects and emerging companies. Gary serves on the WERS Advisory Committee. He started his career as an entrepreneur, was the second employee at MJI in 1981 and participated in its growth through '97, when he left to join AMFM. Even in that role, as the first EVP/Programming and the progression of positions he held thereafter - EVP at Premiere, President of Air America and Chief Digital Media Officer at Westwood One, his role always seemed to establish and grow new businesses.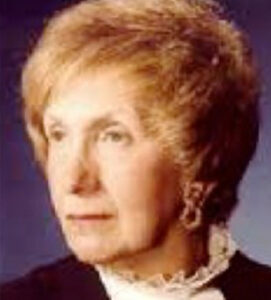 Florence Markoff is considered a pioneer among women broadcasters in Rhode Island where she created several shows including, "There's a Word for It" and "Rhode Island Portraits in Sound." Additionally, she has performed one-woman programs before hundreds of audiences in her long and illustrious career. A member of the class of 1937, Florence has performed one-woman programs before hundreds of audiences and was inducted into the Rhode Island Radio Hall of Fame in May 2011. Mrs. Markoff was born in Providence and attended Hope High School before coming to Emerson. She and her husband then raised three boys and while raising them, she had written scripts and commercials for radio. Florence was ready for "more serious work" once the boys were older. She then wanted to do something radio related that had never been done before. That's when she came up with the idea for the shows that brought her accolades over the years. During those years she said "Every time I research one character, I stumble on another one". That's what made her a one of a kind radio personality for years!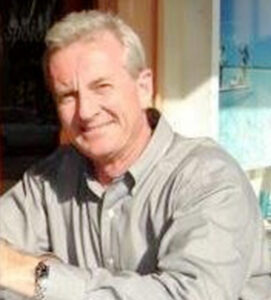 Chet Tart is a media executive with more than 35 years experience as an on-air personality, network executive, and radio station owner. Both as an executive with Blair Radio, Fairbanks Communications, Radio INK Magazine, Business Talk Radio, and at the helm of his own broadcast properties, Chet specializes in transforming poorly run radio stations into proven market leaders. As a community leader, Chet has served on numerous boards including the Chamber of Commerce, Big Brothers/Big Sisters, and The March of Dimes. His impressive resume after leaving Emerson includes positions as President of Business Talk Radio, ownership of KRBB, Wichita KS, President and owner of KMBY, Monterey CA, and Senior VP of Blair Radio, New York.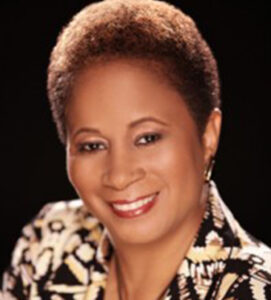 Jacquie Gales Webb is the radio project manager at the Corporation for Public Broadcasting, where she manages CPB contracts with producers, consultants, and radio stations and oversees the development and implementation of projects that enhance the growth and diversity of the public radio system. Jacquie has also hosted the number one Sunday afternoon Gospel music program on WHUR in Washington, DC since 1990. She is also a content consultant for Gospel music projects at Time. A New York native, she became a student DJ at WERS in 1974, and was quickly hired at WILD and the WBCN as the late night rock DJ. The National Convention of Gospel Choirs and choruses presented Ms. Webb with a Lifetime Achievement Award in 2012 for continuous service and support of Gospel music. Gales Webb has also been nominated for 14 regional Emmy Award nominations, won six local Emmys and produced the thirteen-part radio series, "Black Radio: Telling It Like It Was" (hosted by the late Lou Rawls), that earned The University of Georgia's Peabody Award.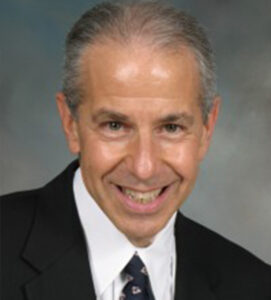 Gary Berkowitz has been involved in every aspect of the programming and management of radio stations across America. In retrospect, nothing has had a greater impact on his radio career than the years attending Emerson College and working at both WECB and WERS. While attending Emerson Gary started as an intern at WPRO. He quickly transitioned to a weekend on air position, and before long was appointed program director of the new rebooted Top-40 WPRO FM. He then turned WROR Boston into a major player in the market. Gary then went on to program WHYT and WJR in Detroit. Berkowitz Broadcast Consulting was established in 1990 with the purpose of helping Adult Contemporary Radio Stations achieve higher ratings. Today, Gary represents North American's highest rated AC stations owned by major groups such as CBS, Greater Media and Mapleton Communications
Carolyn Kruse knew early on she wanted to follow her Dad's footsteps into broadcasting, so Emerson College was stop one where she was involved at both Emerson radio stations-WERS and WECB. After graduation, Carolyn worked for a few smaller stations on Cape Cod, including WCOD and WNTX. Carolyn then made switch to country in Providence at Country 98. That was followed by a stint doing the AAA format with WBOS 92.9 in Boston. Then on to hosting the midday show at Greater Media's Country 102.5 WKLB. Not only has Carolyn hit the 21 year milestone, but she had the honor of climbing to number one in ratings in 2013.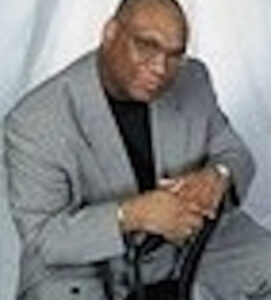 Phillip David March was born in raised in Washington, D.C. He traveled north to Boston, MA to further his education; receiving an A.S. degree in Broadcast Journalism from Graham Junior College. Continuing his stay in Boston, he received a B.S. in Political and Legal Communications from Emerson College.
In Phillip's senior year, he was named New England's #1 college radio announcer. Then commercial radio took him on air to Louisville KY, St. Louis MO, then his first programming job in Columbus, GA for WOKS/WFXE/WKZJ. From there, Phillip then programmed WIZF in Cincinnati, on to Wilmington, NC where he programmed WMNX and WKXS. Additionally, he was the Operations Manager for 5 radio properties owned by Cumulus.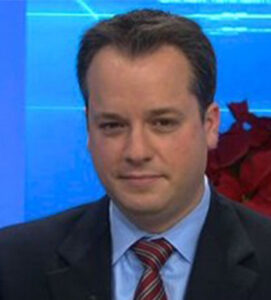 Joe Mathieu has more than twenty years of radio news experience, returning to his "professional" home town and joining WBZ in the spring of 2011 from Sirius XM in Washington, DC where he spent four years as Program Director of P.O.T.U.S., Sirius XM's news and talk channel dedicated to covering the politics of the United States. Mathieu's radio news career in the nation's capital began in 1998, working as a news anchor and editor at Metro Networks, and delivering morning news on stations including DC101 and WASH-FM. Prior duties for CBS included editor and anchor at the CBS MarketWatch Radio Network, and right after graduating from Emerson, he was morning drive news anchor on Cape Cod's WXTK and WCOD. Joe also helped the WERS Spring Fund drive but teaming up with our morning host George Knight and his band. In addition to being the consummate news anchor, he plays a mean guitar!
Malcolm Alter was raised and educated in Boston, graduating from English High School and Emerson College where he majored in speech education and minored in broadcasting. His love for jazz is what attracted him to radio, but found back in 1974 that there was no real demand for jazz disc jockeys. So, after his first job commercial radio job was at WRYT in Boston (now WROL), where he was a staff announcer and producer. Malcolm spent his first years doing news at radio stations in the Metro Boston area including Lawrence, Quincy, Salem, Waltham. Metro Traffic Control then expressed interest and cashed in on the experience he gained driving a taxi in Boston as a student. That's when his career as a traffic reporter was born in September 1982. Malcolm spent 15 years flying in the Metro Helicopter reporting traffic on several Boston radio stations, the bulk of it on WRKO, with a couple of years on WBZ. He was most recently on air at WATD in Marshfield MA.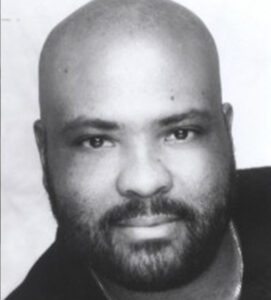 Ken Johnson is currently the Operations Manager of Music Formats at Cumulus Media Birmingham covering WZRR and WUHT. Prior to that, Ken was President of iPrograms, a company that produces content for the internet. He spent many years as Director of Urban Programming for Clear Channel and ABC Radio Networks. Previously, he spent over 10 years as VP of Urban Programming with Cumulus Media. During his time at Emerson, Ken was on air at WERS and also handled on air duties at Greater Media Boston. His credits include being named to then Massachusetts' Governor William Weld's Alliance Against Drugs during his tenure at WERS and Ken was honored in 2000 as the Impact Radio Executive of the Year.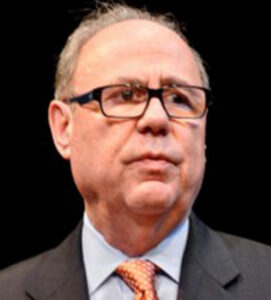 Al Jaffe was named vice president of talent negotiation and production recruitment in October 1996. His responsibilities include recruiting and hiring on-air talent and production personnel, negotiating employment contracts for commentators with their agents and evaluating on-air personnel. He served as a judge for all three editions of ESPN's Dream Job, a reality series where contestants vied for an on-air job with ESPN. Jaffe joined ESPN in January 1987 as news manager, and was directly involved with the daily production of SportsCenter, the network's sports news show. Al was named the manager of talent and production recruitment in 1988 and was then promoted to director of talent and production recruitment. Prior to ESPN, his TV positions included news director at KOVR-TV in Sacrament CA, news director at KNTV-TV San Jose, senior news producer for WCVB-TV Boston and news producer for WHDH-TV/Radio Boston. While at WCVB-TV, he won an Emmy Award in 1978 for the Best Newscast from the Boston Chapter of National Academy of Television Arts and Sciences. Al was elected to the Emerson College Board of Trustees in 2007.
Dr. Gerald Kroeger was a former Emerson College provost, WERS advisor and professor emeritus of mass communications. He joined Emerson in 1958 as an assistant professor in mass communications. In his 23 years of service to the College, he was provost, coordinator of graduate studies in the Division of Mass Communications, and a member of the Graduate Board, the Academic Policy Committee, the Faculty Status Committee, and was elected chair of the Faculty Assembly. He also worked to revise the mass communications curriculum for the College. Kroeger's time at Emerson coincided with rapid growth at the College..
Constance Lloyd has had a stellar career with CBS since leaving Emerson. She was named General Manager of CBS Radio News in August 2000. Before that, she served as Director of Operations and Affiliate Relations from 1997 until 2000. Lloyd was manager of CBS Radio News Operations for three years before that, and was an editor/producer/writer for CBS Radio News from 1984 until 1988. CBS Radio News has won more than 40 RTNDA Edward R. Murrow Awards under her supervision in the past two years. Lloyd won a Peabody Award, a RTNDA Edward R. Murrow Award, and a Society of Professional Journalists Award in 1995 for her role as producer of CBS Radio News' live coverage of the assassination of Israeli Prime Minister Yitzhak Rabin. She has also won Associated Press, Ohio State, New York International Festival and UPI awards for her work.
Howard Liberman is a partner with Drinker, Biddle and Reath LLP and is in the firm's Government and Regulatory Affairs Practice Group and a member of the Group's Telecommunications and Mass Media Team. He is a veteran lawyer who has been involved in communications industry issues for more than 40 years. Howard began his legal career with the Federal Communications Commission's Cable Television Bureau. Since his tenure at the FCC, he has been in private practice, representing broadcasters (television and radio, commercial and noncommercial), cable TV operators and private radio licensees. Howard has been an active member of the Federal Communications Bar Association for many years. He has served as Co-Chair of the Association's Mass Media Committee and Transactional Practice Committee. In June 2009, Howard received the FCBA's Distinguished Service Award. He was a member of the Board of Overseers of Emerson College for several years and currently serves on the Advisory Committee for WERS.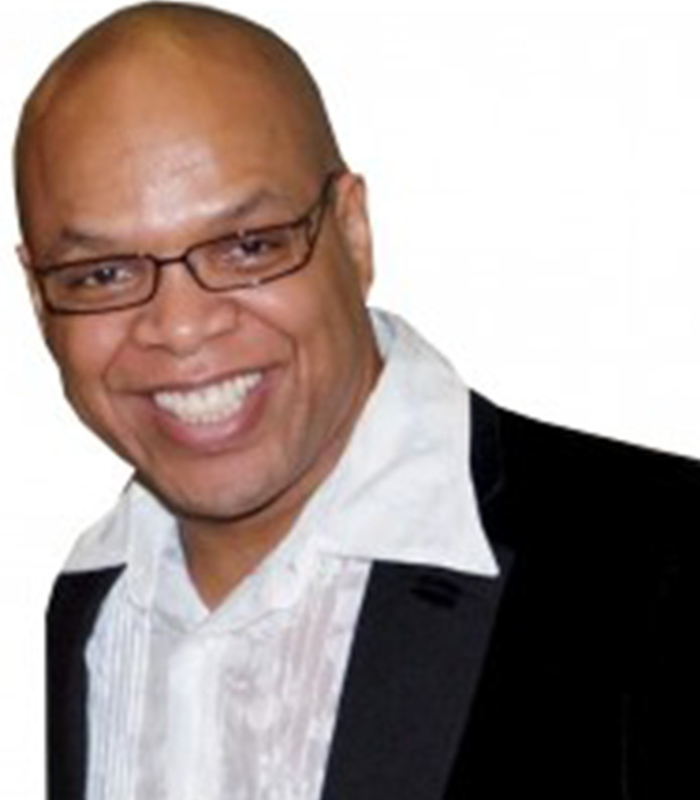 Elroy "R.C." Smith has 30 years in radio business since graduating Emerson. His programming resume includes overseeing Rhythmic CHR, Mainstream Urban, Urban Adult Contemporary, News and Talk, Gospel, Old School and Adult Contemporary stations. Fifteen years were spent at Clear Channel Chicago as their Operations Manager for WGCI, WVAZ, and Gospel 1390 A.M. Elroy is a radio station owner of two properties in Bermuda, which involves overseeing sales, marketing, programming, and promotions. He was the Operations Manager for Radio One in Philadelphia and the Format Director for all of Radio One's Inspiration stations. He is currently the consultant for the top two national gospel syndicated shows; The Yolanda Adams Morning Show and The James Fortune Show.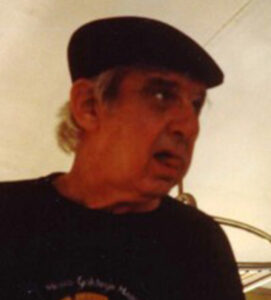 Professor Ted Phillips came to Emerson in 1957 as an Assistant Professor, was chairman of Mass Communication division 1962-1979, served on NAEB and IRTS Committees, Established and Advised the Sailing Club. Upon graduating from the University of Illinois, he was employed by Radio Station WCBS, located at that time in Springfield, IL. He started as an account executive or "time salesman" and worked in almost every department of that station. After WW2, he again entered the broadcasting business in Springfield, IL, this time as both engineer and producer. He was interested in teaching as a full-time occupation, he finished a Master's Program he came to Emerson. Six years later he became Chairman of the Broadcasting department. Ted revamped the curriculum and changed the name to Mass Communication Department. The department began to grow steadily until approximately half of the enrollment of the College was in Mass Communication. In 1980, he left the Chairmanship of Mass Communication to become Director of the Overseas Program. Ted retired in June 25, 1982 but remained on as Faculty Emeritus and conducted "Hollywood" and "Europe" trips through the mid-1980s.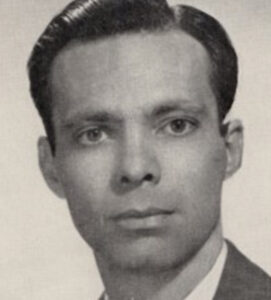 Professor Charles Dudley was the man who originally put WERS on the air! WERS first took to the air in October 1949, transmitting with 10 watts on 88.1 MHz from the top of an Emerson College building in Boston's Back Bay. Founder Professor Charles Dudley had greater plans, so in 1950 WERS moved to 88.9 in order to be allowed to increase power to 330 Watts. Charles was born and raised in Jacksonville FL and attended the University of Florida. After college, he worked at WIOD in Miami, then became a language specialist in the Navy, becoming fluent in Russian. He found out that Boylston Green, President of Emerson College, was looking to fill the Chair of the radio department and to be an instructor in Speech at Emerson. He got the job after a short 10 minute phone interview! He's credited with fully developing the radio program at Emerson. Dudley recruited all of the faculty members from the media profession rather than from other departments in the College which set the tone for years to come.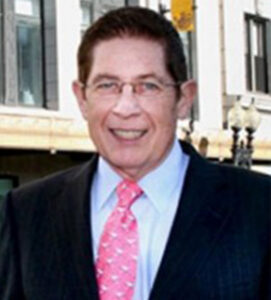 Jeffrey Greenhawt is the chair of Emerson's Board of Trustees. He is vice president and a managing partner of Sunshine Wireless Company. Sunshine owns and operates media companies, which has included radio stations, radio networks, broadcast transmission towers, and Studio Center, which operates audio-video production facilities across the country. Jeffrey developed a strong interest in the radio business early on, working at WOND Atlantic City during high school. After being active at WERS and WECB during college, he became sales manager at WMAL in Washington DC (an ABC radio outlet). He then teamed up with partner Dan Cohen to form Sunshine Wireless beginning with radio stations in Miami and the Carolinas. Over the years his company has expanded to the multimedia entity it is today.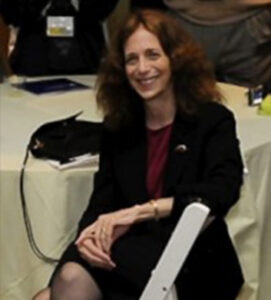 Fran Berger has more than 25 years of experience in the broadcasting industry. Ms. Berger was the General Manager of WERS, and served as Director of the Audio Program at Emerson College. Her regulatory affairs background includes successful direction of broadcast station dealings with the FCC and other governmental relations requirements .She is chair of the Brookline Massachusetts Cable Monitoring Committee and sits on the Advisory Board of Massachusetts Communications College. Fran is also an award-winning writer and producer whose career earlier included appointments at Public Radio International and at WEEI, WBZ, and WGBH radio. She also was producer of the Red Sox Radio Network. Fran holds a BS from Boston University and a Masters in Administration, Planning and Social Policy from Harvard University. She holds awards from the National Association of College Broadcasters, and Alpha Epsilon Rho/National Broadcasting Society, and is listed in Who's Who in America; Who's Who of Women; Who's Who of Emerging Leaders; and Who's Who in Business and Professional Women.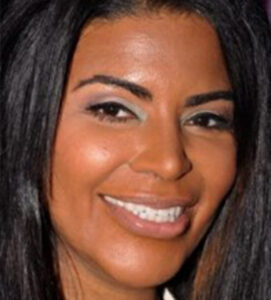 Cherry Martinez has been a force in the New York Urban Market, at Power 105captivating listeners with her distinct voice for over 10 years. She recognized her vocal abilities from a young age and began performing in singing groups. While studying communications at Emerson, Cherry began making a name for herself in the northern states through her college radio shows on WERS.
One of her shows landed in the hands of rapper Eric Sermon, who quickly recruited her for skits on Def Squad's compilation album Insomnia. In addition to her work with Power 105, Cherry stays busy hosting Access Entertainment show "420 Degrees" and B.E.T.'s "Live From L.A.". She also appeared in film's such as DJ Pooh's "Three Strikes" and "Reverend Do Wrong Ain't Right". She has appeared on the pages of Blaze and Rap Pages modeling clothing for Chevere Clothing.