By Nicole Bae 
The sun was out as Saturday's Levitate Music Festival Crowd streamed into Marshfield. 
The event was packed full, as families and youngsters alike got ready for a weekend of fun, exciting music.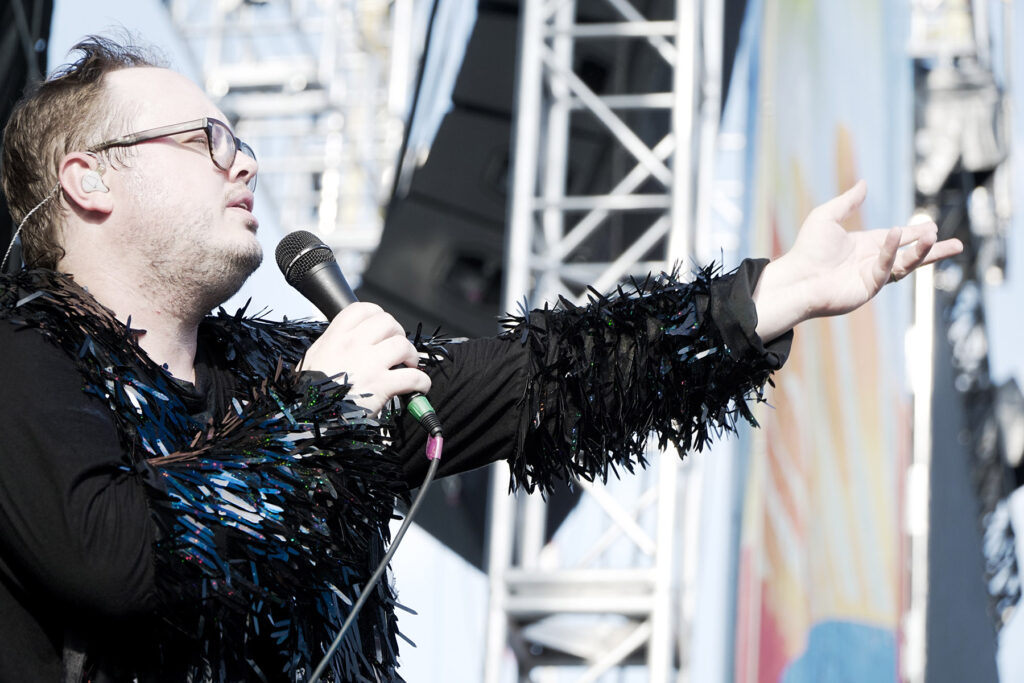 The first artist we got a chance to see was St. Paul and the Broken Bones.
Even though it was nearing 6 o'clock, the heat was still blazing strong. Nonetheless, devoted fans and curious show-goers gathered around the Stoke Stage for the soul band. 
As the announcer stated, "Please welcome, St. Paul and the Broken Bones," the eight piece band got straight into their set. Lead singer Paul Janeway made an incredible entrance: he was sporting a sparkly floor length gown, despite the hot weather. It almost stole the whole show, if not for Janeway's incredible vocals. He easily belted out high note after high not, and the audience could not get enough. 
Not only did Janeway make sure the show-goers were comfortable, but he also took care of his band mates. He introduced each member, emphasizing the place they got their start in: Alabama.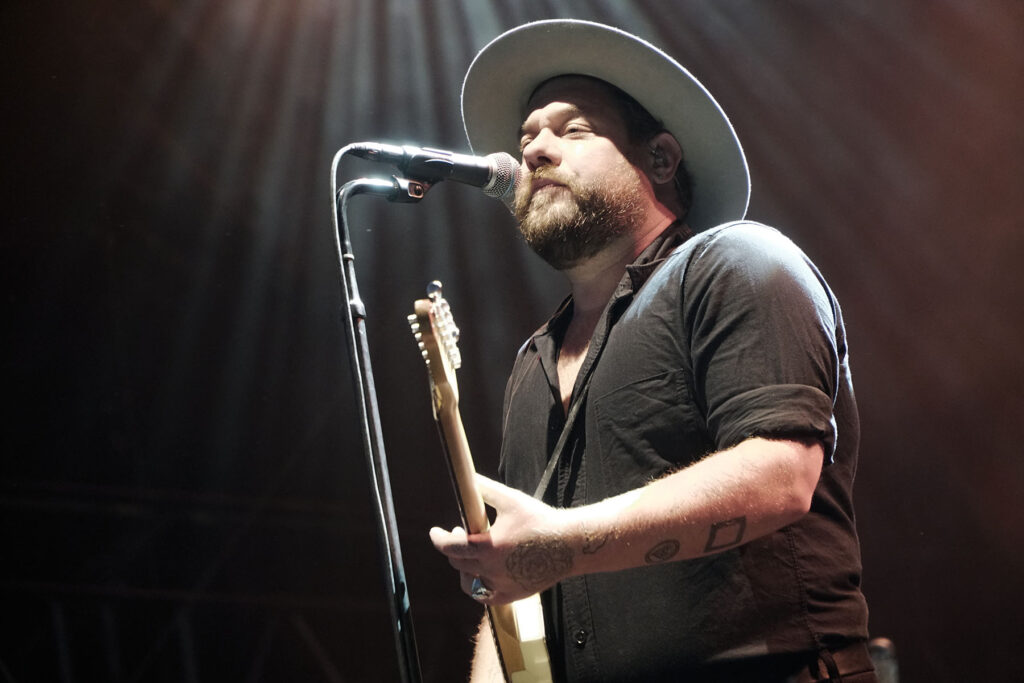 Every inch of the festival grounds was crowded with Nathaniel Rateliff's fans. 
The man himself came onto the stage as the band was just got into the intro of their first song. You could feel just how comfortable he felt on stage, as he danced around and riffed with the other band members. His easy demeanor translated perfectly to the audience, who danced and cheered along. The area around the Stoke Stage was packed as far as the eye could see; everyone at the festival was watching. 
A couple songs in, he even busted out a harmonica solo, which might have been the coolest event of the night. With Rateliff's charisma (and signature fedora), everybody ended the second night of the festival in the best way possible. 
All photography by Cecilia O'Rollins