- By Bobby Nicholas III -
I headed outside ready for the third and final day of Boston Calling. Then I got chilly and went back inside.
Then I emerged outside again in proper attire for a breezy and chilly day on the Harvard Athletic Complex. But nonetheless, I knew it was going to be a day filled with more amazing music.
The cold didn't hinder anybody from coming in for STL Gold, Field Report, and Weakened Friends to start the day.
Alvvays came out on the red stage in rain jackets
just as the sky started to drizzle. But that did not deter them. Simply put - Alvvays rocked hard. Hailing from Canada, Molly, the lead singer, exclaimed "It's cold, what the hell? I thought America was supposed to be warm." Their set was amazing, and ended with "Dreams Tonite."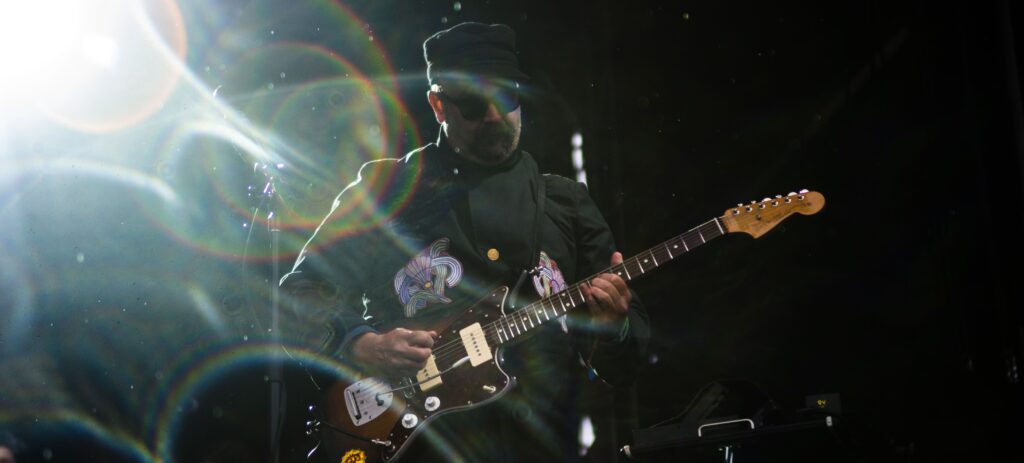 The Decemberists came out on the blue stage,
and the rain started to leave for a bit. Was this a sign? Opening with a cover of "In the Hall of the Mountain King" and transitioning to "Once In My Life," we knew this set was going to be an experience.
Colin, the lead singer of The Decemberists, kept the crowd laughing throughout the entire set.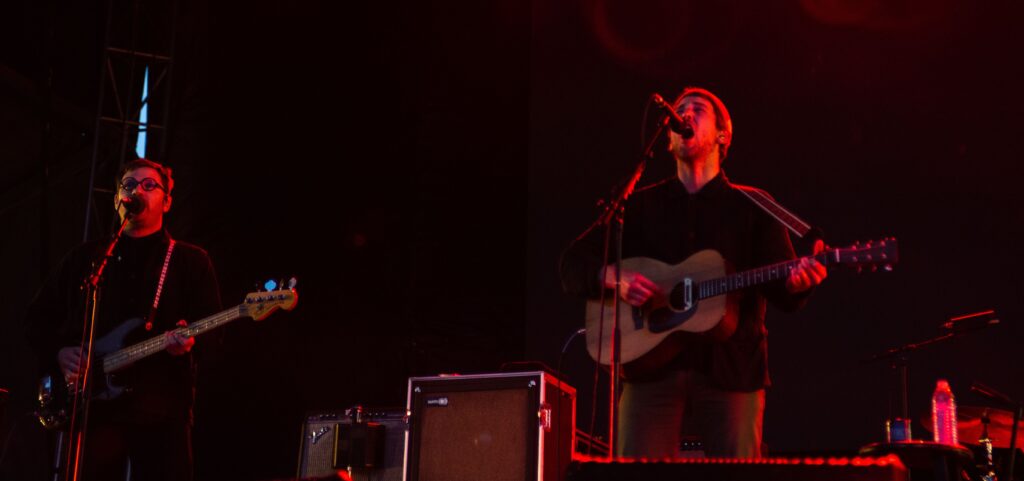 Closing out the blue stage for the festival was Fleet Foxes,
who came out just was the rain starting to come down a bit more. But the crowd did not care as they opened with "Grown Ocean" and taking us through a journey of their albums, and ending with "Oliver James."

And that was it! After a rousing ending performance from Eminem, Boston Calling was over. I don't know what I'm going to do now, as everything will be boring for this week as I wish the weekend was still going on. Thanks for staying with WERS, and keep checking back for more in-depth Boston Calling coverage.