DISCOVER YOUR INNER GROOVE WITH MUSIC THAT HITS YOU IN ALL THE RIGHT SPOTS
Every Night, 10 PM to 2 AM
WERS at night will wind you up and then simmer you down with a blend of smooth R&B, vintage Soul, and Slow Jams. The Secret Spot presents legends like Aretha Franklin and Marvin Gaye alongside big names like D'Angelo and Beyonce. You can also expect trendsetters and trailblazers like Childish Gambino, Janelle Monae and H.E.R. Touching every era of R&B and Soul, The Secret Spot is the spot that knows just how to rock it.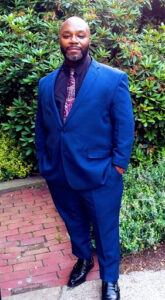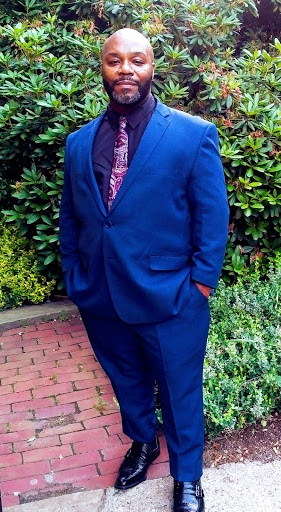 An alumnus of Emerson College, WERS General Manager Howard Simpson programs and hosts The Secret Spot under the pseudonym "D Danubian."
Majoring in TV as an undergrad, D was pulled in by the power behind the microphone of radio broadcasting, launching his career as a junior at Emerson. He returned to campus and WERS after 15 years of building his skills in the commercial industry.
Training future leaders of the media industry is what D enjoys most about his job. Circumstance saw him assume programming and hosting duties.
He credits his mother for introducing him to a wide array of music, from Motown to the founders of Hip Hop.
"Since I haven't heard every song that exists, I consider myself a student of the music on The Secret Spot. It's an amazing opportunity to share what I learn and create a whole vibe," says D. In what spare time he has, D enjoys DC Comics and related media. He's also up for the challenges of a good role playing video game. Born in Roxbury MA, D now resides in Brockton MA with his wife Amy and son Michael.
Interested in exploring the soul genre beyond listening to the show? Step inside The Vault of Soul, a new series on our WERS Music Blog. Discover the life and legacy of some of the world's greatest soul artists, both past and present. From the trailblazers of Motown and disco, to a new generation of rappers and R&B legends, The Vault of Soul has it all.
⬅️ Click the image to check it out! ⬅️
Artists Recently Added to the Mix:
Noel Gourdin

Kem

John Legend

Eric Roberson

Montel Jordan

Rahsaan Patterson

Skip Marley
The Bonfyre

H.E.R.

Kiana Lede

Deborah Cox

Nicole Bus

Nao Yoshioka

Tiana Major9
Favorite Albums Featured on the Show
The Best of Ray Charles: The Atlantic Years

The Best of Sam Cooke

Every Great Motown Hit of Marvin Gaye

The Definitive Collection - Stevie Wonder

20th Century Masters - The Millenium Collection - The Best of Smokey Robinson and The Miracles
I Never Loved a Man the Way I Love You - Aretha Franklin

At Last - Etta James

The Dionne Warwick Collection: Her All-Time Greatest Hits

The Natalie Cole Collection