By Melissa Gauger
2017 has been a year filled with political turmoil, changing environments, personal growth, and perhaps most notably, great new music. Over the course of the past nine months, renowned bands such as Arcade Fire, Lorde, Grizzly Bear, and The National have given us outstanding and remarkable records. Despite the fact the year is nearly drawing to a close, a few exciting albums have yet to be released. Gear up and mark your calendars for this new music!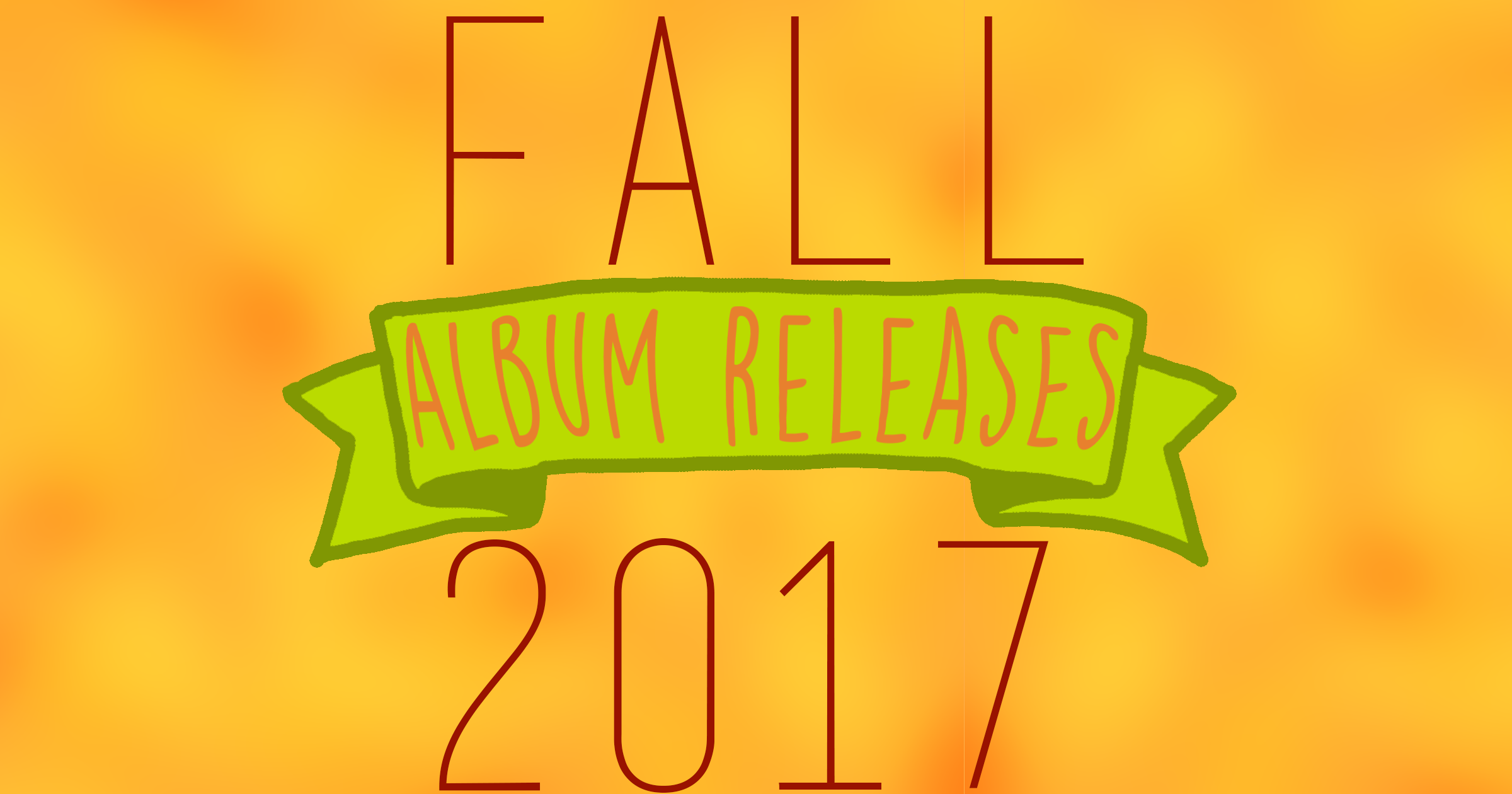 St. Vincent - MASSEDUCTION
Release Date: October 13
Annie Clark, known by her stage name St. Vincent, returns after three years to bless listeners with her fifth studio album, Masseduction. Known for her unique, catchy tunes and innovative guitar usage, St. Vincent has never failed to stun her audience. On this album, Clark aims to explore many of her own personal experiences through heartfelt lyrics and ingenious melody. While lead single "New York" gives listeners a soft, vulnerable side, Clark's exemplary second single "Los Ageless" is full of unforgettably catchy heartbroken lyrics lamented over a suave electronic base. Laugh, cry, dance: these are the behaviors St. Vincent gives us through her dreamy art rock, an engaging soundtrack to the future we are all somewhat terrified of.
Release Date: October 6
After years of anticipation, the younger Gallagher brother is finally set to release his first solo album following the departure of both Oasis and Beady Eye. "For me it's just a rock n roll tune, guitar music. Some people try to reinvent the wheel, but I just like to give it a good shine," Gallagher says in regards to his debut record. And give it a good shine he does. The first single "Wall of Glass" rages on like a proper Gallagher rock song: fist-pumps, loud, unforgiving guitar, massive solos, and snarky lyrics. Oasis lovers and new listeners alike can find pleasure among Gallagher's genuine tunes. This forthcoming album is meant to be played in stadiums, arenas, and festivals - and perhaps in our own cars, as loud as the volume will allow us.
Release Date: October 13
After receiving an Album of the Year award for his 2014 record Morning Phase, Beck returns better and brighter than ever with his newest album, Colors. After the first single "Dreams" was released in 2015, anticipation for the forthcoming record only grew. Since 2015, Beck has also released a slew of other songs from Colors, including hit track "Wow," "Dear Life," and most recently, the ridiculously catchy and danceable "Up All Night." An energetic departure from the somber tone of Morning Phase, the four singles from Colors exhibit Beck's knack for experimentalism and excitement.  These new songs are meant for bright, exuberant, colorful fall days, where we wear our favorite sweaters and dive headfirst into the leaves.  Simply imagine yourself grabbing the world by its throat with these infinite, glorious tunes.
Release Date: November 24
Yes, both Liam and his rival brother Noel are expected to release records this fall.  After Oasis's disbandment,  Noel formed his own band, Noel Gallagher's High Flying Birds; now, this November, his group will release their third LP, Who Built the Moon?  As both of the High Flying Birds' previous records reached Number 1 on the UK charts, this third release is highly anticipated by listeners everywhere.  With only a two minute trailer to tease the album, this Gallagher looks to give us all a massive surprise of where their innovative music is headed next.  Now that the High Flying Birds have hits like "Riverman" and "Ballad of the Mighty I" behind them, we can only wait for what gloriously symphonic songs Noel Gallagher will give us now.
Release Date: October 13
After the overwhelming success of 6 Feet Beneath the Moon, Archy Marshall returns again under the King Krule moniker to release his second record in five years, The OOZ.  Although he has written and released various music genres under a handful of names, many find love with the jazzy, dark, reverb-ridden poetic songs of King Krule. His music provides a unique blend of relaxation and anxiety - to lie back and listen, or wave your arms almost enchantingly and feel his baritone voice engulf you? Surprising fans with his first single "Czech One," he returns to the melodramatic, haunting music he is renowned for on this highly anticipated 2017 release.  "Dum Surfer" will no doubt find its home among Halloween soundtracks and autumn playlists with its dark atmosphere and beautifully unnerving sound.