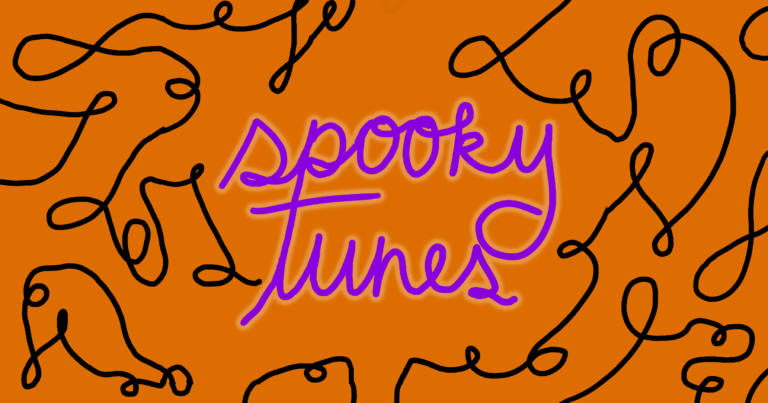 The leaves are changing color, the air is getting crisp, the warm smell of apples and pumpkins are wafting through homes across the nation, but there's one thing that's missing… a playlist of course! A perfect autumnal celebration wouldn't be complete without some spooky tunes to accompany the festivities. Now, I know what you're probably thinking, some Halloween classics can get a bit cheesy and dare I say, childish. However, no need to worry! Of course it's nice to have a classic Monster Mash or even This is Halloween from the Nightmare Before Christmas soundtrack, but Halloween music doesn't have to exist in a small bubble, there are loads of songs out there, that although might not necessarily sound like they're straight out of an Alfred Hitchcock film, they do give that same sense of autumn warmth that freshly baked pie on a chilly day brings.
Holding Hands in the Park
A list of some tunes that fit perfectly with strolling through the park on a brisk afternoon with your hand perfectly interlaced with the person you loves hand:
Wolfie - OH!Hello
Amore - OH!Hello
Microwave Light - Beagles
Salem - Fox Academy
I'm Not a Ghost - Flatsound
Cut Your Bangs - Girlpool
Jesus Christ - Brand New
Calm Before - Foxing
The End of All Things - Panic! At The Disco
Fall For You - Secondhand Serenade
Adventure Time - Bry
Milk Teeth - Keaton Henson
Cherry - Moose Blood
Knee Socks - Arctic Monkeys
Crucified Again - Arcade Fire
Antichrist - The 1975
Stuck on the Puzzle - Alex Turner
I Will Follow You Into the Dark - Death Cab for Cutie
Oversized - Basement
Anyone's Ghost - The National
Sweater Weather - The Neighbourhood
Or, if slow, calming tunes aren't really your cup of tea, here are some songs that are a bit more high energy and rock influenced but still seasonally fitting:
Nearly Witches [Ever Since We Met…] - Panic! At The Disco
Wake Me Up When September Ends - Green Day
Astronaut - Simple Plan
Voodoo - Godsmack
Living Dead Girl - Rob Zombie
(Don't Fear) The Reaper - Blue Öyster Cult
Psycho Killer - Talking Heads
Scary Monsters (And Super Creeps) - David Bowie
Voodoo Child - Jimi Hendrix
Boris the Spider - The Who
People are Strange - The Doors
Pet Semetary - Ramones
Welcome to the Black Parade - My Chemical Romance
Highway to Hell - AC/DC
I Miss You - Blink-182
Burn - The Cure
Goblin Girl - Frank Zappa
Heathens - Twenty One Pilots
And of course, no Halloween playlist would be complete without one of the most iconic spooky songs of all time, "Thriller" by Michael Jackson!