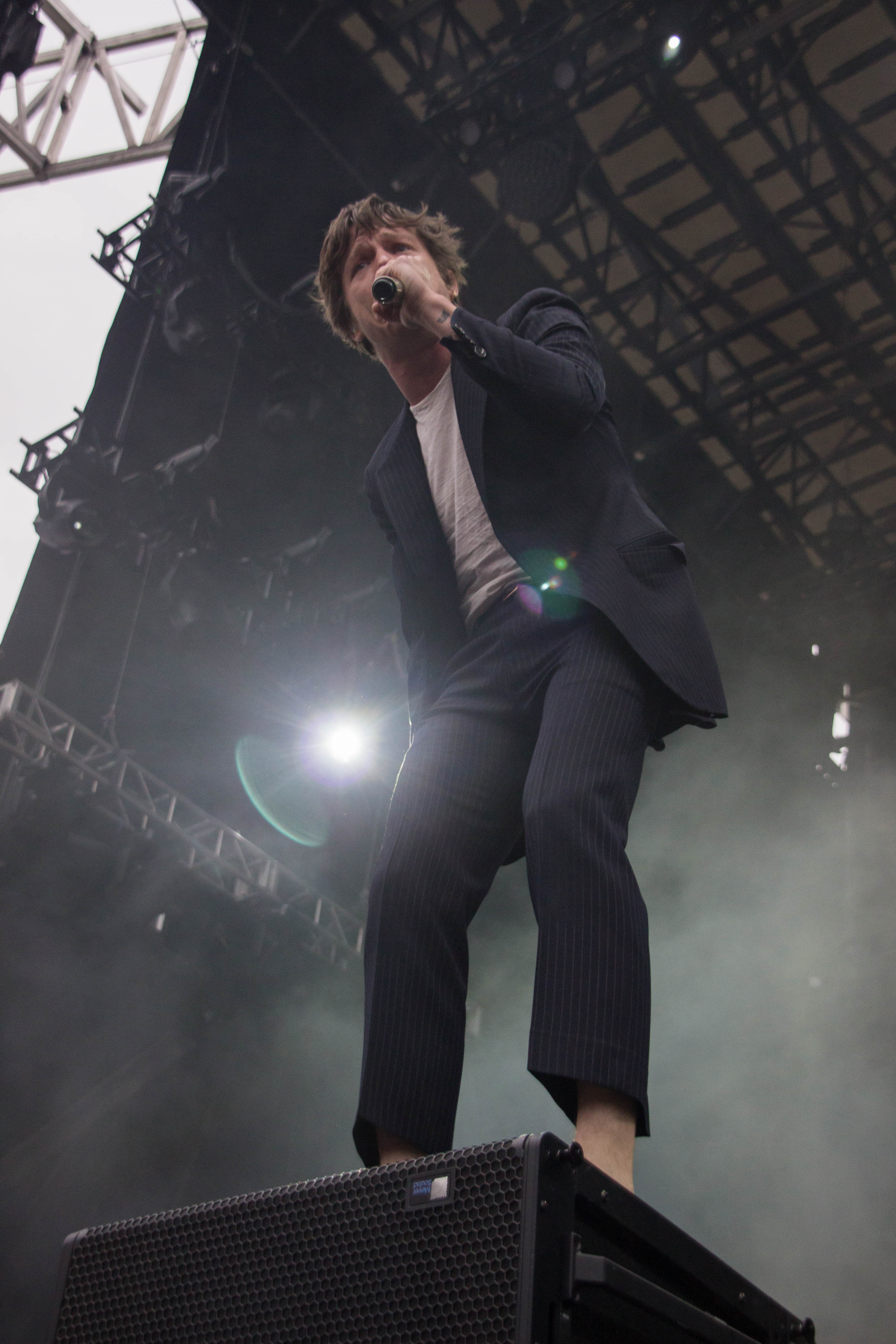 - By Ross A. Ketschke -
The garage-rock four piece has made a name for themselves as some of the most prolific live performers in the last decade. From the get-go, Cage The Elephant did not disappoint. Just a few minutes after sitting down with WERS for an exclusive interview the band walked out onto the green stage in front of one of the largest crowds we saw at the festival.
Performing fan favorites
like In One Ear, and Ain't No Rest For The Wicked, the band was perfectly in sync. Their gritty sound and high energy tempo had fans jumping and bobbing their heads throughout the set. Lead vocalist Matthew Shultz was hands down one of the wildest front men the audience has ever witnessed. Dancing and jumping around the stage in a blazer and white t-shirt, Shultz channeled his inner Mick Jagger and owned the Boston Calling crowd. Known for being anything but shy on stage, Shultz dove into the crowd, microphone in hand, to join the party happening in the front row.
In a day that featured bands like Weezer, Tool, and other high-profile acts, Cage The Elephant's impressive energy and connection with the crowd made their performance a stand-out of the final day of Boston Calling.
Photography by Bethany Owens
More Boston Calling Coverage HERE