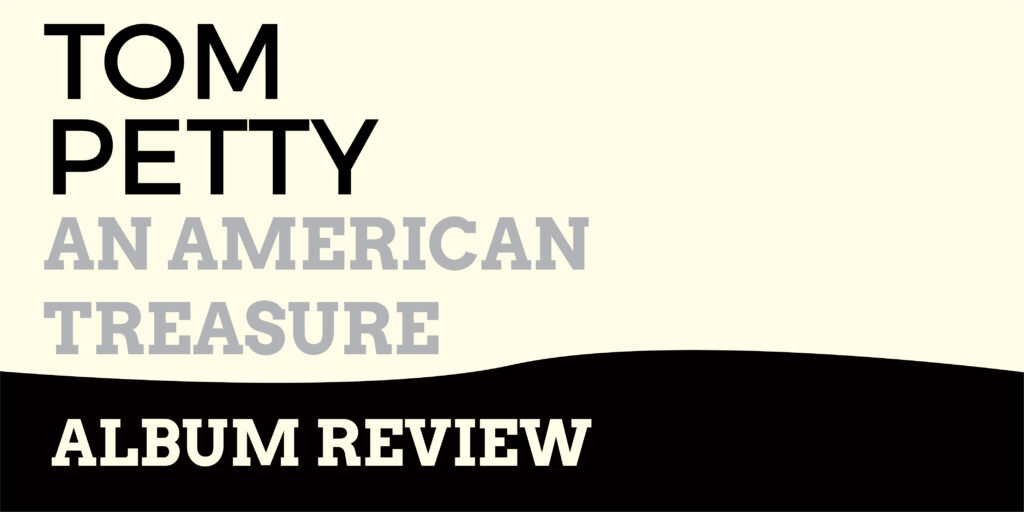 By Abigail Amato
There's something alluring about music that is released posthumously,  particularly those by artists considered influential. The feeling that our favorite artists can remain after they're gone through their sounds is enticing. Tom Petty is one such artist whose death came as a shock to fans across the country last year. A collection of his work, An American Treasure, was released just a few days shy of the anniversary of his death. 
An American Treasure provides 4 hours and 5 minutes worth of insight into Tom Petty's legacy.
There's not a lot to say about Tom Petty that hasn't already been said. As an artist, Petty's voice and music became one of the most definitive identifiers of the classic rock genre. His lifetime of work has now been immortalized by a boxed set of tracks. The individual pieces offer comfort to those still saddened by his passing. It brings a realization that although the man is gone, the music is still there. An American Treasure lives up to its name, with its ability to immerse the listener in the sound of Tom Petty. With new outtakes, remastered songs, and live performances, fans get a personal look into the talent lost.  
Though you may have heard many of these songs before, you haven't heard them quite like this.
It's easy to look an at album of alternate versions of familiar songs and feel that there is not much new happening on the surface. However upon further listen, a new side of Petty comes out in the variety of unreleased performances. Well-known classics like "I Won't Back Down" and "Into the Great Wide Open" are available as live performances. Lesser known tracks are available in alternate versions. Hearing such tracks evokes nostalgia for longtime fans and a sense of discovery for new listeners.
"Gainesville" gives fans an insight into Petty's roots.
Previously unreleased, "Gainesville" allows the most personal look into Petty's life. Originally recorded in 1998, the track never made it onto an album. The song has a catchy chorus and reminiscent lyrics that now fit perfectly in this nostalgia centered collection.
The final track brings it home for Boston.
The final song on the album a live version of "Hungry No More," played from House of Blues in Boston in 2016 ends on a personal note for Boston. This performance took place a little more than a year prior to his death. At the end of the track, Petty thanks the audience for "giving him their ears." He concludes the show, as well as the album that will become his legacy.