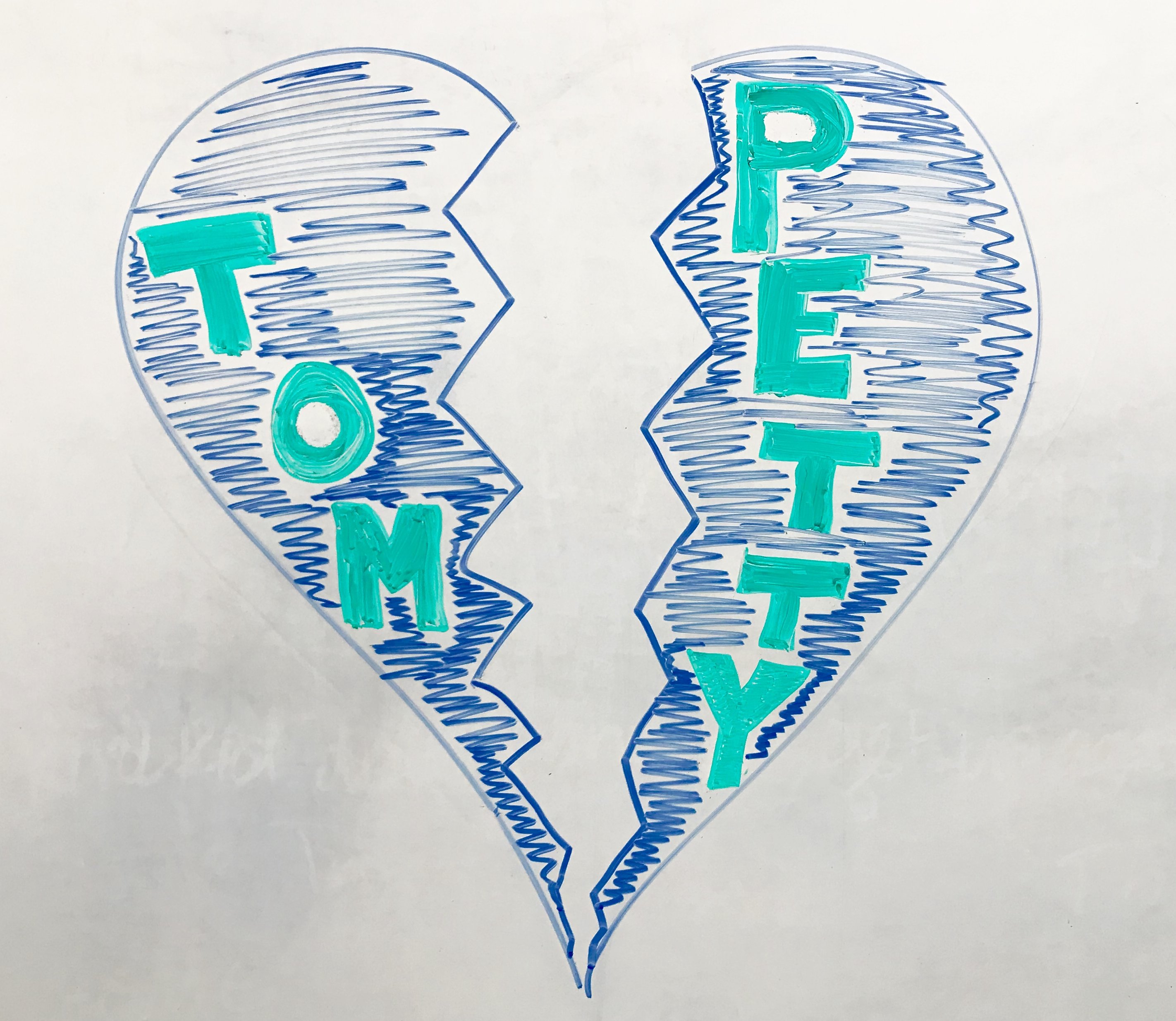 Alex Waters
Where were you when you first heard a Tom Petty song? For me, the location wasn't glamorous - I was in the backseat of my mother's car.
I don't remember what song it was, but I distinctly recall the unique nasality of Tom's voice. I had never heard anyone quite like him before. There was nothing particularly flashy about a Tom Petty tune - just a few guitar chords, steady drums, and a melody on top.
At this point in my life, growing up in Atlanta, Georgia, I had just discovered classic rock through this one radio station in town. Their selection of Petty songs was slim, but each one got played a lot, so it wasn't long before I knew some of the words. Naturally, I learned the classics first. "Refugee" was a much-loved track and "Free Fallin'" quickly became one of my favorites as well.
Many years later when I became an on-air personality at WERS, I was reintroduced to the magic of Tom Petty on the radio. This time, I was able to go a little deeper, with songs like "You Wreck Me" and "Into the Great Wide Open," which somehow I had never actually heard before my college years.
Unfortunately, I was in the WERS studio when I first heard the news that Tom had been rushed to the hospital. It felt surreal in the moment, because only five minutes previously, I had played one of his songs - "Listen to Her Heart." Within the next ten minutes, it was reported that he had died. Not knowing what to do, I talked to my boss, and we put together an impromptu setlist to mark his passing.
Of course, soon it was reported that he hadn't died after all. By then, the news media had been whipped up into a frenzy of retracted statements and edited headlines. Sadly, Tom did pass away later that evening.
As I often do with many famous artists when they die, I began to analyze his lyrics, searching for some meaning that would only now come to light. I quickly found it in "Won't Back Down." Famously, a defiant Tom asserts in the song that he'd stand his ground no matter what, even against the gates of hell. Considering the premature reports of his death and his sudden glimmer of hope provided by the retracted news reports, it was almost as if his lyrics came true. Faced with death, Tom Petty didn't back down.
For WERS, as a radio station that plays his music and loves it, we've been doing our best to commemorate Tom the only way we know how. So this Thursday afternoon at 5, we'll dedicate our Throwback Thursday feature to the music of Tom Petty. We'll make sure to get a few songs from the Heartbreakers, some solo tunes, and maybe even a deep cut from his time in the Traveling Wilburys.
I hope that you'll join me then, and feel free to share your favorite Tom Petty memories with me via the phone or on our social media - we'll enjoy the music and celebrate his life together.