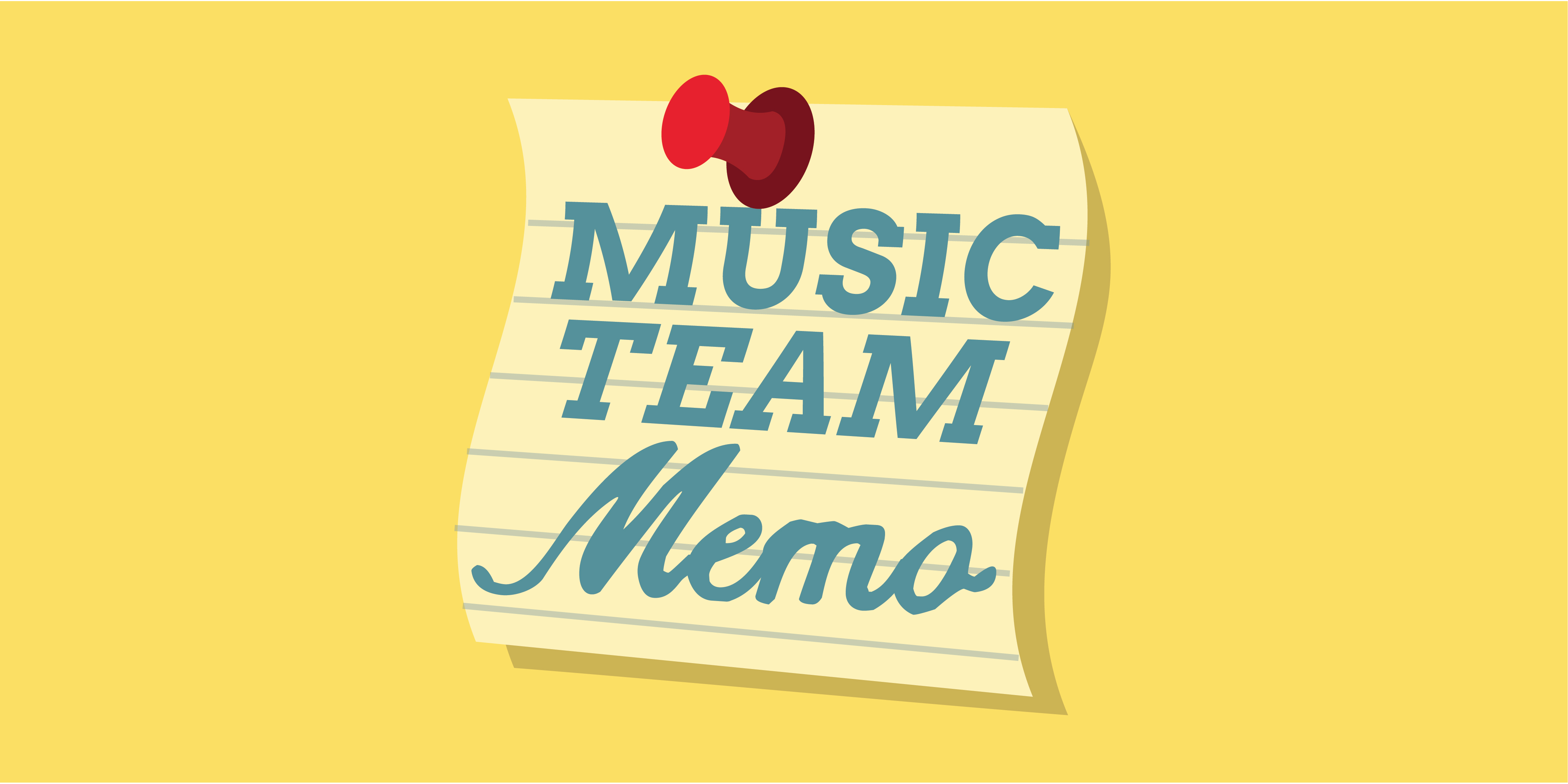 Welcome back to the Music Team Memo! This is where the music team at WERS scrummages through hundreds, maybe thousands, of songs to decide which is best to play on the radio during the 7 O'Clock News. Here's what we've got this week:
Unwind with Me - Active Bird Community

 
"Unwind With Me" is the first single off of Active Bird Community's new album Amends. It is a great representation of what this group does best: angst-riddled anthems that demand you to listen to them with your entire body. They deliver relatable, poignant lyrics with infectious energy and sincerity. "Unwind With Me" is a song that is hard not to rock out to. Amends is out October 26th,
Curse of the Contemporary - LUMP
LUMP is the moniker and album title of the partnership between solo artist Laura Marling and Tunng's Mike Lindsay. The pair met in 2016 at a bowling alley, and quickly became friends who wanted to collaborate. Their sound is a combination of Marling's angelic folk and Lindsay's electronic-acid rock. Marling's inspiration for the album came from absurdist and surrealist poets of the early 20th century such as Edward Lear and Ivor Cutler, which can be heard in the phantasmagorical music paired dreamy quality of Marling's voice.
Much Better - Mamalarky

 
Mamalarky's debut EP Fundamental Thrive Hive is simultaneously nostalgic and something entirely new. The indie pysch-rock trio originally from Austin uses blues and pop influences, intricately layered instrumentation, and what front-woman Livvy Bennet calls "lyrical open heart surgery" to create dreamy songs that take you to a different world. 
Black Moon Rising - Black Pumas

 
Black Moon Rising is the dramatic debut single of the psychedelic-soul duo Black Pumas. Singer Eric Burton and producer/guitarist Adrian Quesada are bringing soul to the Austin music scene with Latin and Psychedelic influences. Black Pumas' chill cinematic sound is perfect to listen to during these cool summer nights.