Everything WERS does would not be possible without help from our members. Your donation keeps our music commercial-free, and supports local artists and specialty programming.
Check out some of our classic thank you gift options below!
Plus, keep scrolling for this fall's exclusive vintage vault collection!
One of our most popular gifts is our classic WERS black t-shirt! It's very soft, has a comfortable fit, and it has our logo on the front so you can represent your favorite station.
Now in sizes small through 3XL!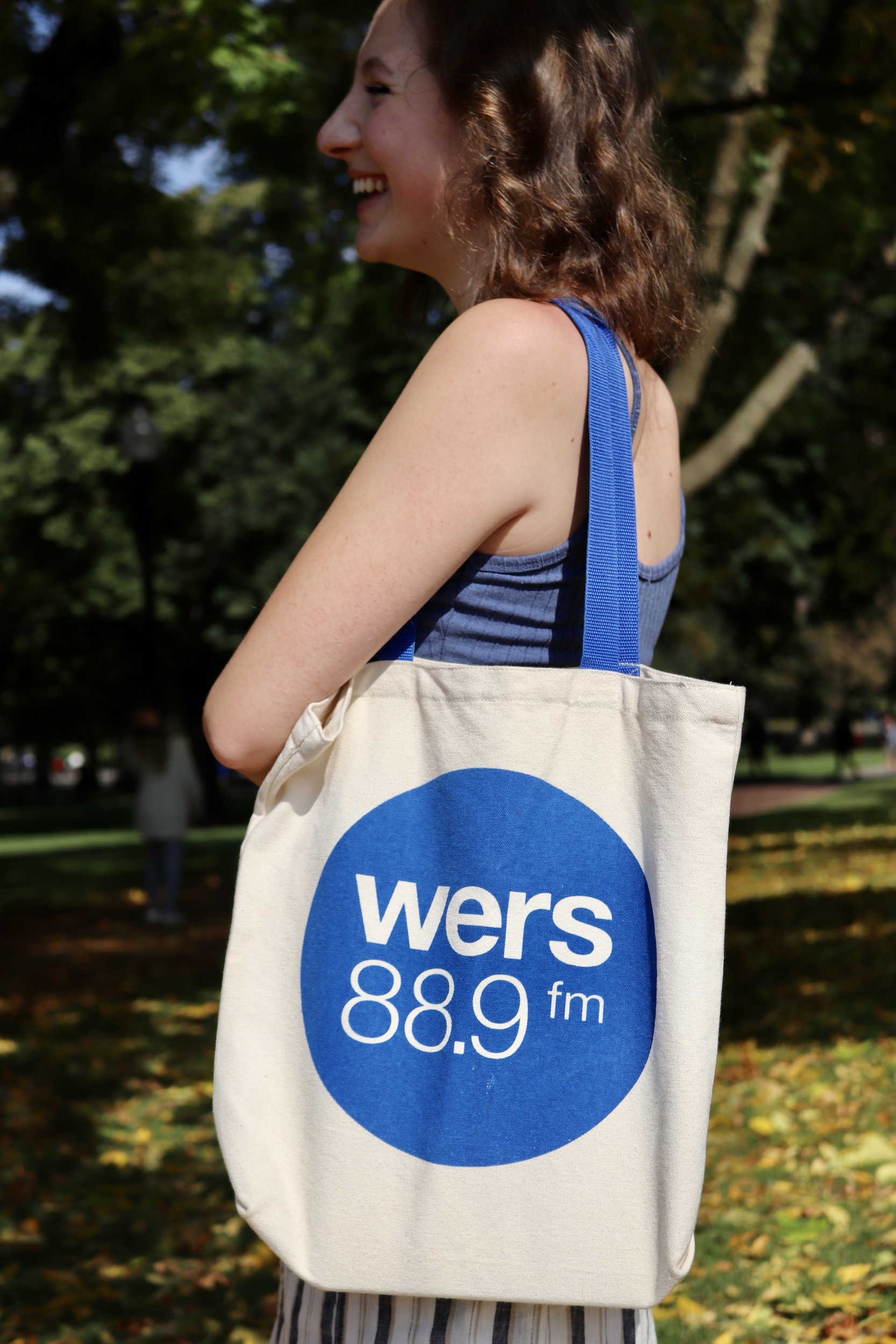 There are so many good reasons to become a WERS Champion, and we're sweeting the deal with our deluxe WERS Swag Bag!
WERS tote bag
New York Times digital subscription
Your choice of: SRO mug, George Knight mug, or WERS t-shirt
Whether you're looking for a new hoodie to add to your collection, or you're replacing a worn and well-loved WERS Hoodie, pick this popular gift option up, today!
It's black with a hood and drawstrings, and features the WERS logo on the front.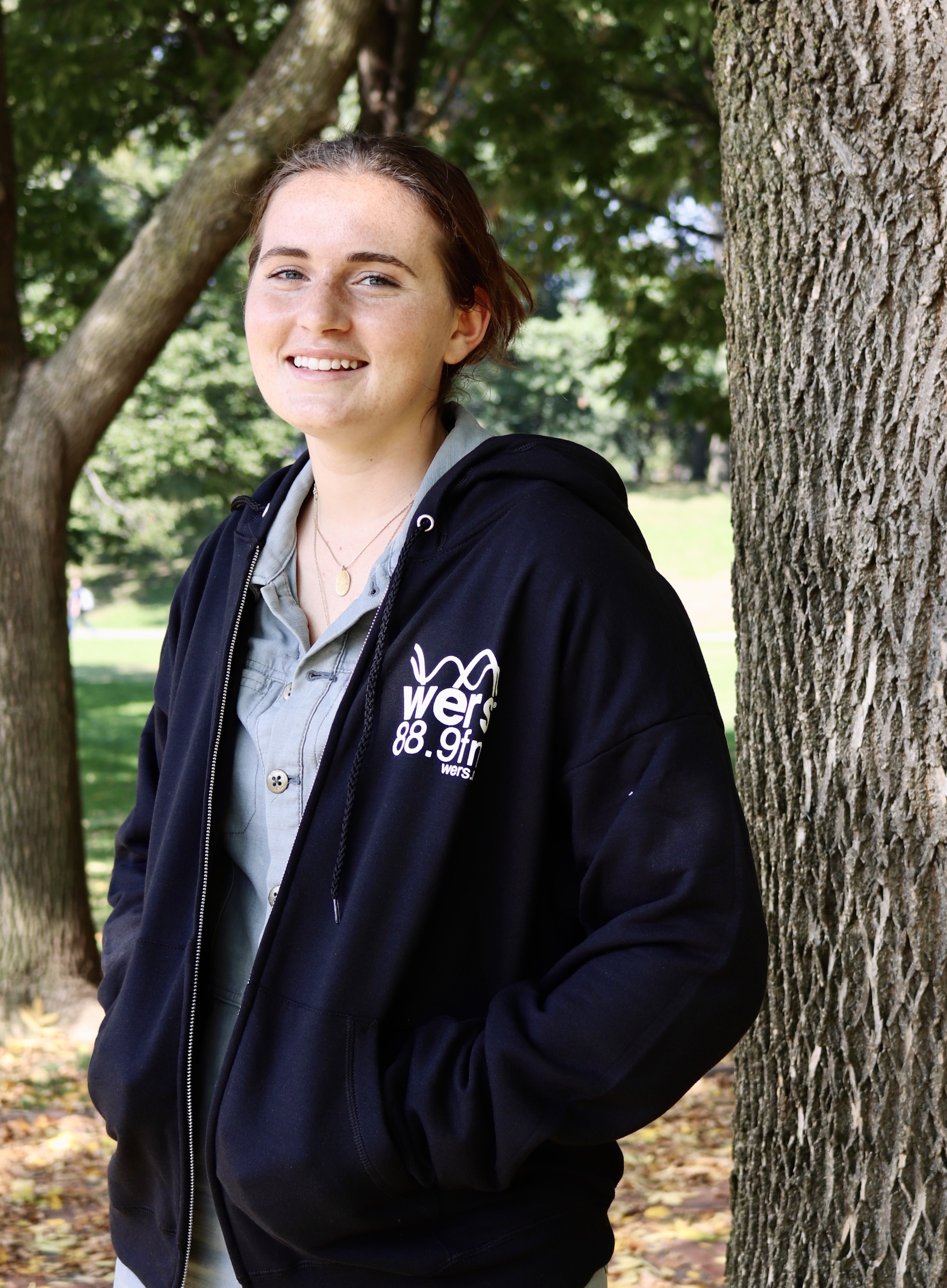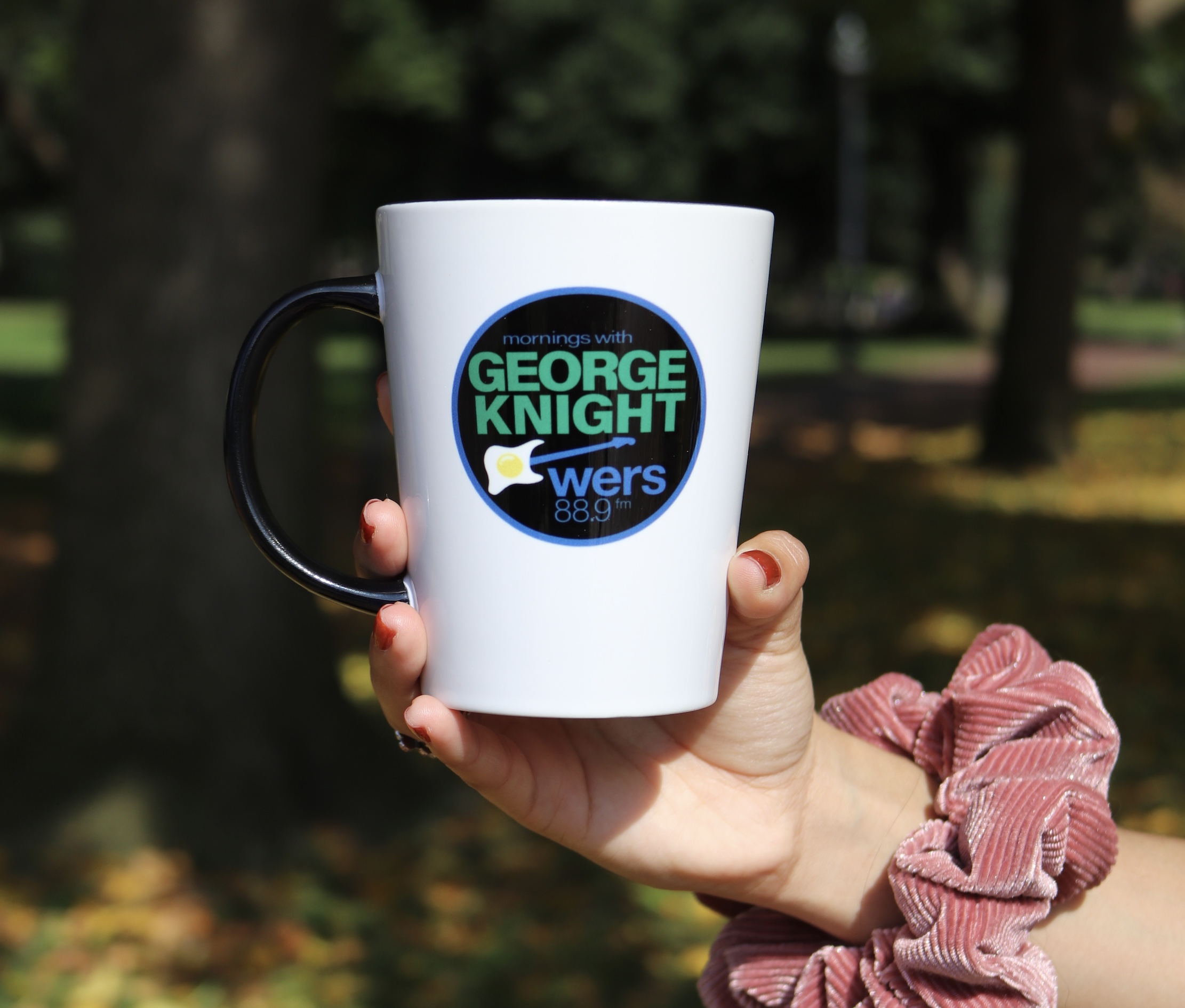 For all of our fans of show tunes, we're offering our Standing Room Only coffee mug! The SRO mug is matte black and comes with a lid and a cork bottom so you can take it with you wherever you go!
If you're more of a devoted morning show listener, pick up our George Knight ceramic mug!
Both mugs display the show's logo on the front, perfect for showing off your programming pride!
Welcome to the vintage vault!
This live music week only, we're offering the opportunity to receive a t-shirt from one of our past shows. Supplies are extremely limited and will not be restocked, so don't delay— donate today!

WERS celebrated our 70th anniversary with Adia Victoria and Nick Lowe at the Paramount Center on Nov 2nd, 2019. Commemorate the fun with our 70th Anniversary T-shirt!
WERS' Wicked Good Festival featured performances by some of Boston's best talent! We are proud to be a part of Boston's cultural landscape and are excited to offer limited editions of a Wicked Good Festival t-shirt! The fun design features Paul Revere atop a horse holding his Les Paul.
Did you ever wish you were on the staff of WERS? Grab one of our staff shirts and look like you are a part of the crew! The sleeves of this crew neck tee are WERS blue, and the front features our radio waves logo.
Peace Love & 88.9 Tie Dye T-Shirt
The PEACE LOVE & 88.9 T-shirt is ultra soft and ultra stylish. And the best part? Emerson students tie-dyed these shirts, meaning they've been handmade with love and no two are the same.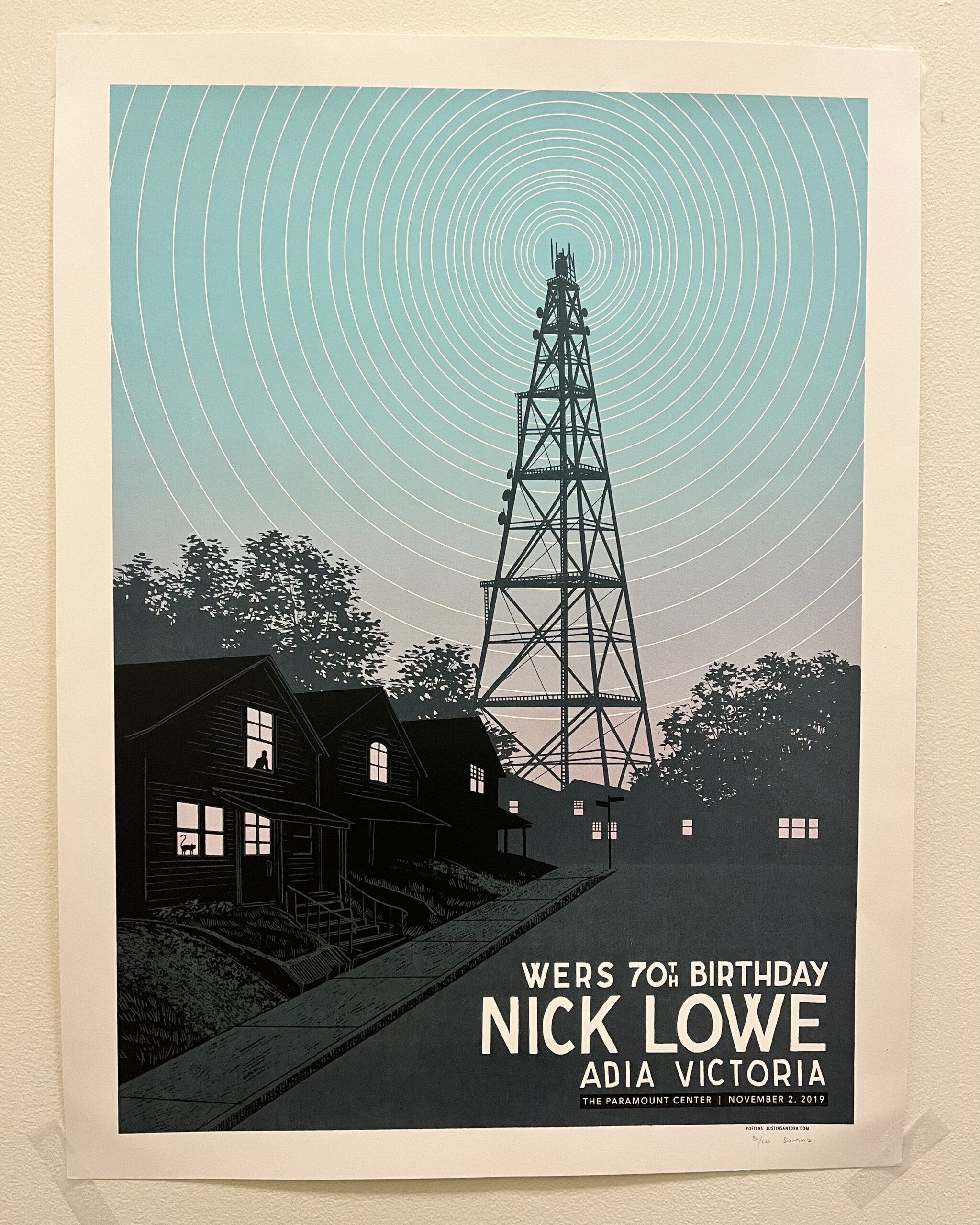 Get your copy of the WERS 70th Anniversary Festival poster! It's on high-quality poster paper. From the stunning details of the illustration to the subtle colors, it makes for the perfect accent to any room.
Dimensions are 24 x 18 inches
Important Instructions:
The minimum donation to get a Vintage Vault item is $10/month or a $120 one time. 
The Vintage Vault selection will not be named as gift options on our secure allegiance donation page. Instead, please use the comment box at the bottom of the page to note which item you are interested in and your size, if applicable. We'll be in touch if there are any problems with getting your order fulfilled. 
All donations made to WERS are tax-deductible to the full extent allowable by law. WERS is a department of Emerson College, EIN #04-128-6950