Everything WERS does would not be possible without help from our members. Your donation keeps our music commercial-free, and supports local artists and specialty programming.
Check out some of our classic thank you gift options below!
One of our most popular gifts is our classic WERS black t-shirt! It's very soft, has a comfortable fit, and it has our logo on the front so you can represent your favorite station.
Now in sizes small through 3XL!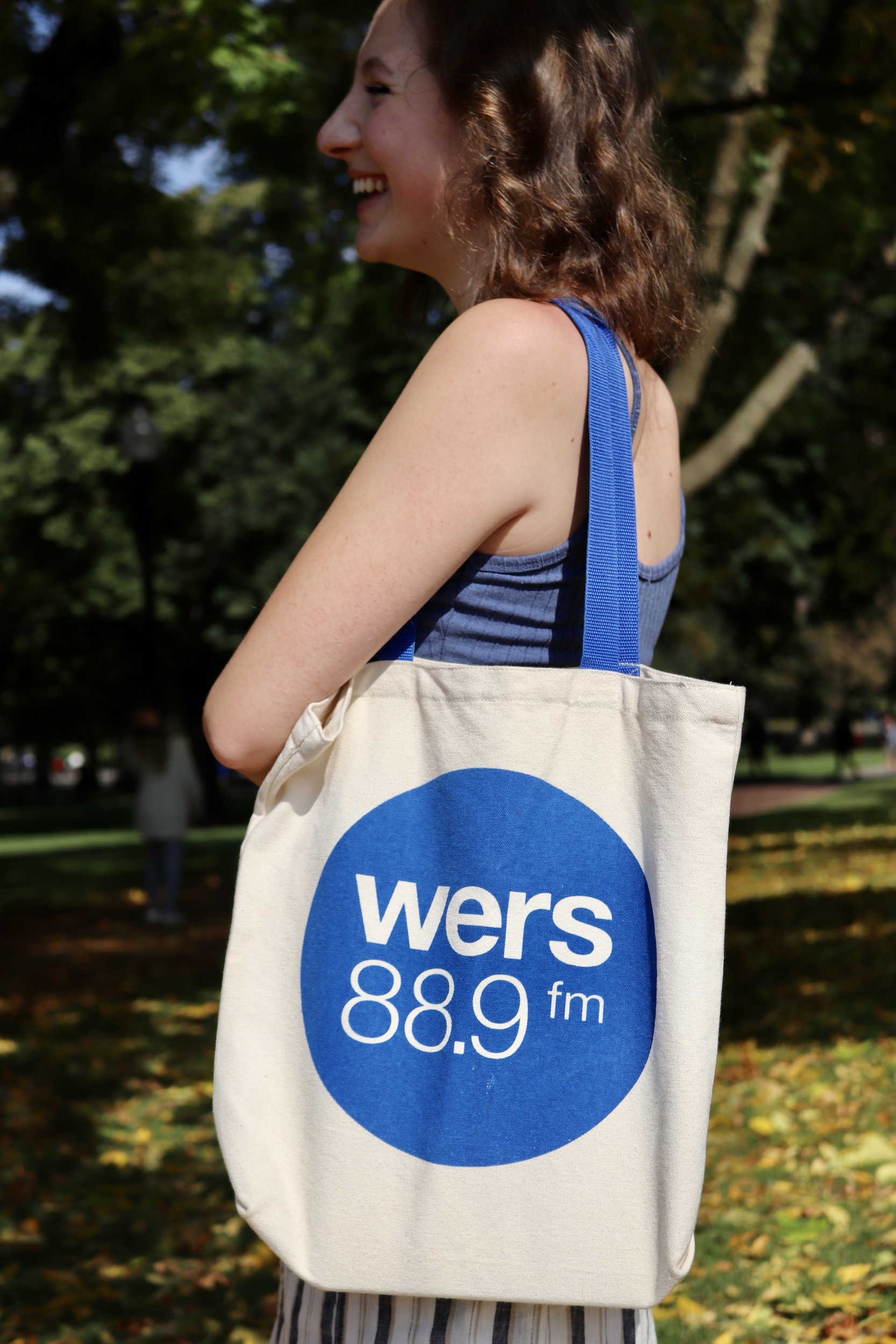 There are so many good reasons to become a WERS Champion, and we're sweeting the deal with our deluxe WERS Swag Bag!
WERS tote bag
New York Times digital subscription
Your choice of: SRO mug, George Knight mug, or WERS t-shirt
Whether you're looking for a new hoodie to add to your collection, or you're replacing a worn and well-loved WERS Hoodie, pick this popular gift option up, today!
It's black with a hood and drawstrings, and features the WERS logo on the front.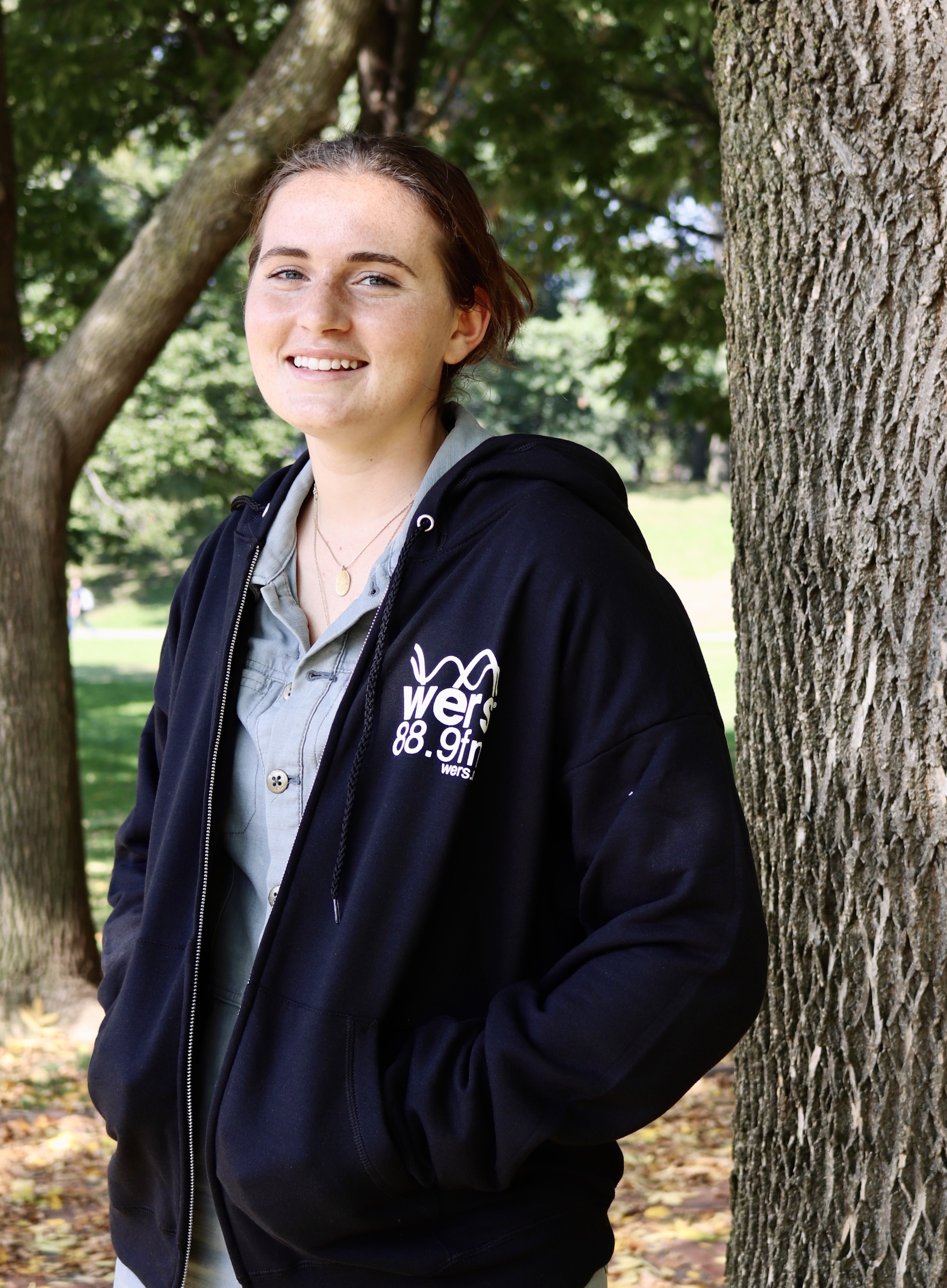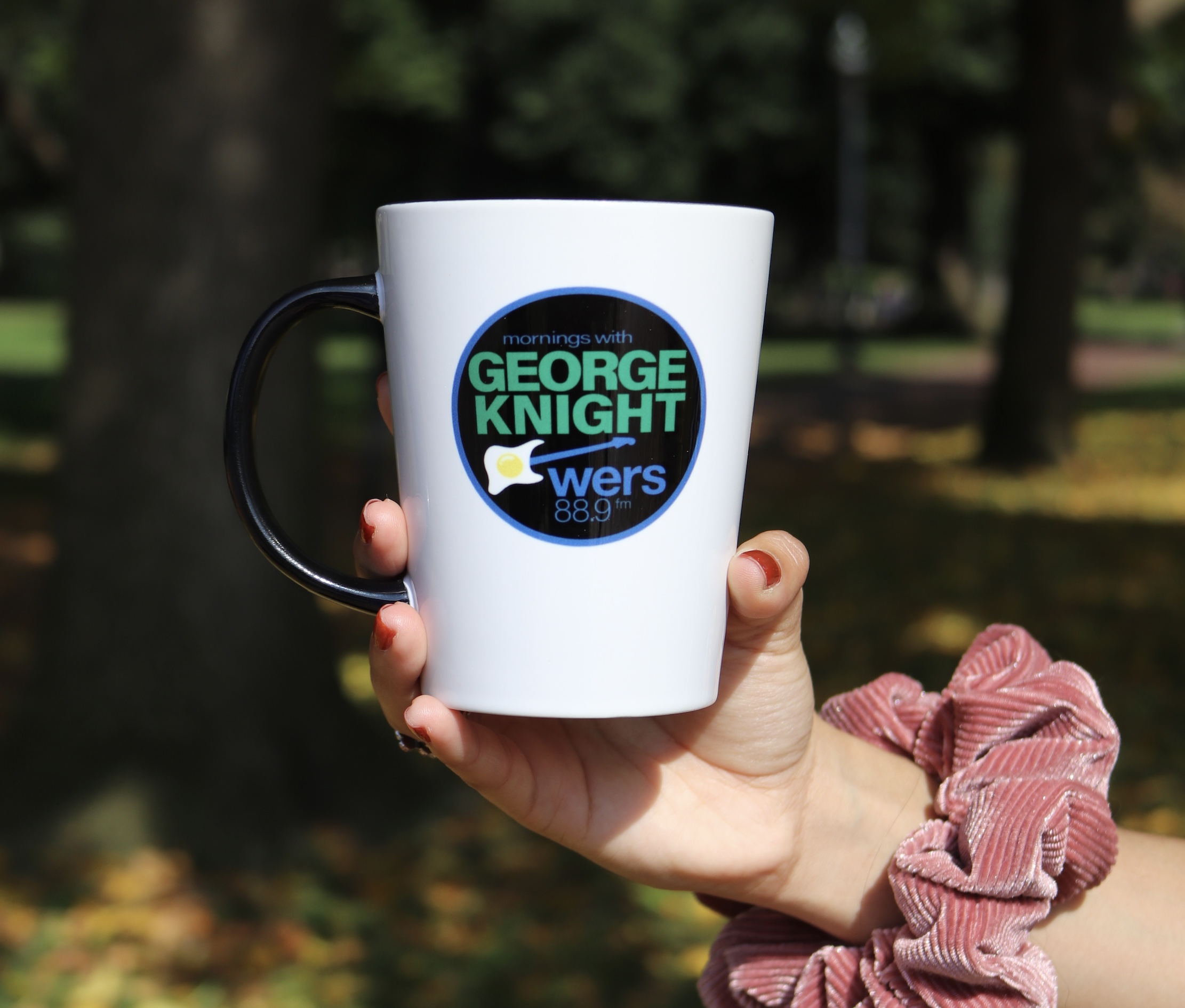 For all of our fans of show tunes, we're offering our Standing Room Only coffee mug! The SRO mug is matte black and comes with a lid and a cork bottom so you can take it with you wherever you go!
If you're more of a devoted morning show listener, pick up our George Knight ceramic mug!
Both mugs display the show's logo on the front, perfect for showing off your programming pride!
All donations made to WERS are tax-deductible to the full extent allowable by law. WERS is a department of Emerson College, EIN #04-128-6950