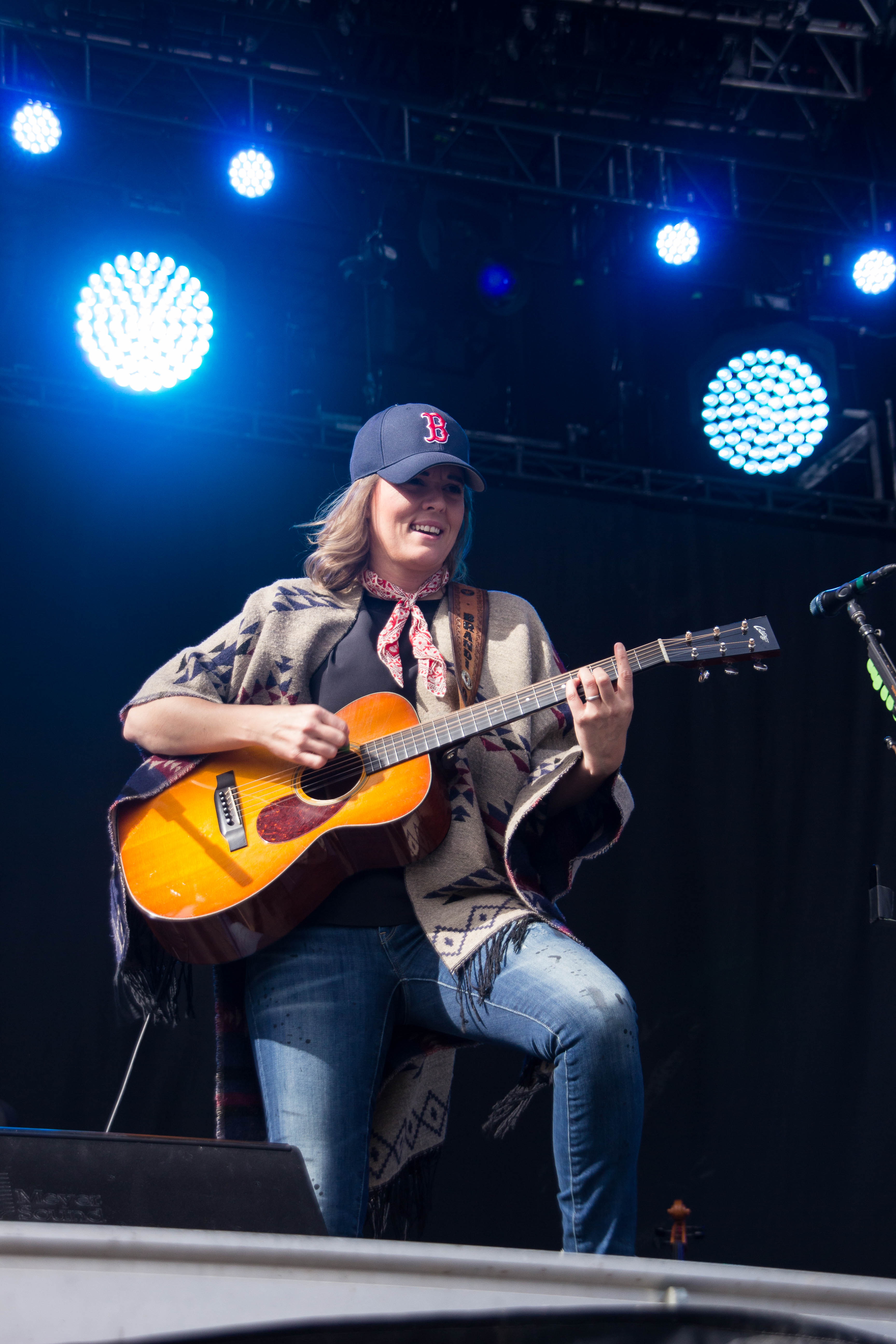 At Boston Calling, we heard countless loud drums, heavy bass, and gritty electric guitar. We loved every moment of it, but an unforgettable moment of the festival was when one artist decided to turn down the volume, plug in the acoustic, and let the music speak for itself. Who else could it be, but Washington State's Brandi Carlile?
The refreshing break came Saturday afternoon, one of the only warm and sunny moments of the entire weekend. The warmth of the crowd was fitting for Carlile's performance. Her acoustic guitar resonated over a packed crowd, captivated by her voice with their hands held high throughout the set. The humble folk singer paused early in the performance to pay tribute to her greatest inspiration, Fleetwood Mac, sharing her obsession with the three part harmony with the crowd.
It felt like the crowd was watching a Fleetwood reunion show.
Carlile's voice paired with the voices of twin brothers Tim and Phil Hanseroth to create a beautiful and chilling vocal performance that was unlike anything we heard at the festival. A truly stand-out moment was during their performance of her 2015 song "The Eye". The trio's vocal pairing gave us chills as we watched and felt the emotion pouring from the stage.
Carlile seemed right at home in Boston, even swapping out her signature hat for a Red Sox cap during a few songs. It was a truly beautiful thing to see a southern folk/country artist from the other side of the country bring the massive Boston Calling crowd together with the power of her songwriting. No gimmicks, no fancy light show, just beautiful music on a summer day.
Photography by Bethany Owens
More Boston Calling Coverage HERE