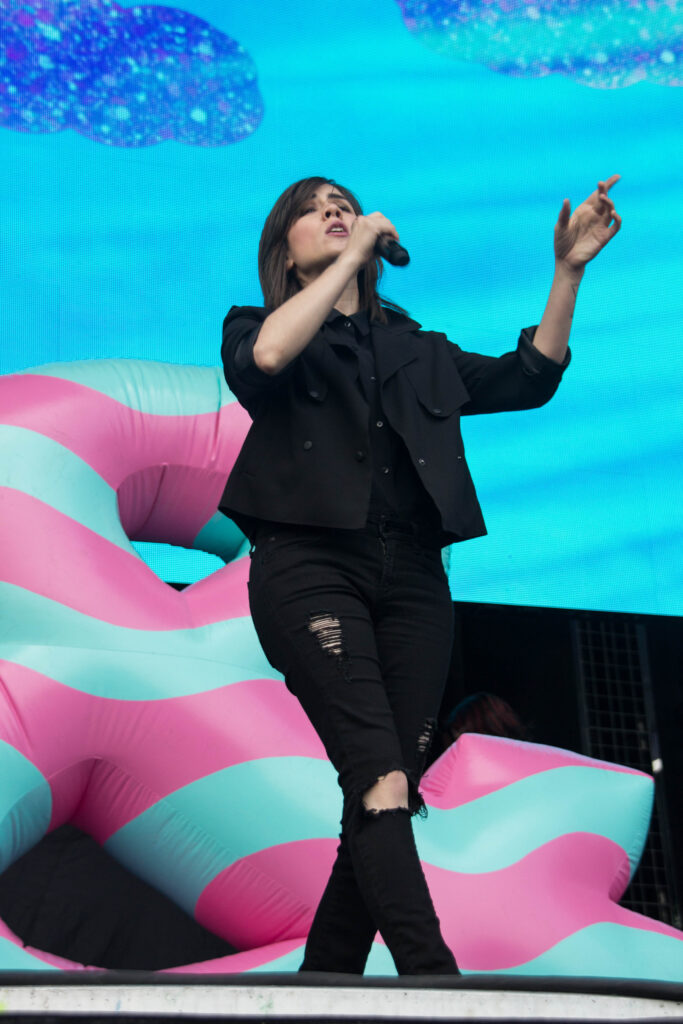 At first glance, it's hard to believe that Tegan and Sara have been captivating audiences around the world for over 20 years. The identical twins from Alberta delivered a youthful and exciting show packed with high energy dance beats and humor that united the crowd in a state of pure happiness at Boston Calling.
Tegan and Sara were not new to Boston Calling fans. The duo appeared at the festival in 2014 and shared the stage alongside the likes of Death Cab for Cutie, Bastille, and others. This year, however, festival goers were treated to an entirely new T&S experience: the twins had the thousands watching and dancing with old favorites such as "Walking Like A Ghost" and "Back In Your Head," but also featured new favorites like "Boyfriend."
The duo took turns sharing the lead vocals. Their unique musical connection as twins could be heard and felt in the perfection of their harmonies and stage interaction. Between songs, Tegan joked that before they started playing music together, her sister Sara wanted to go to Harvard to escape her. It was only fitting that after 27 years as rockstars they played an amazing show at the University.
Saturday was the only sunny day of Boston Calling, and the positive energy supplied by Tegan and Sara made up for all the rain of the night before.
By Ross A. Ketschke
Photography by Bethany Owens
More Boston Calling Coverage: