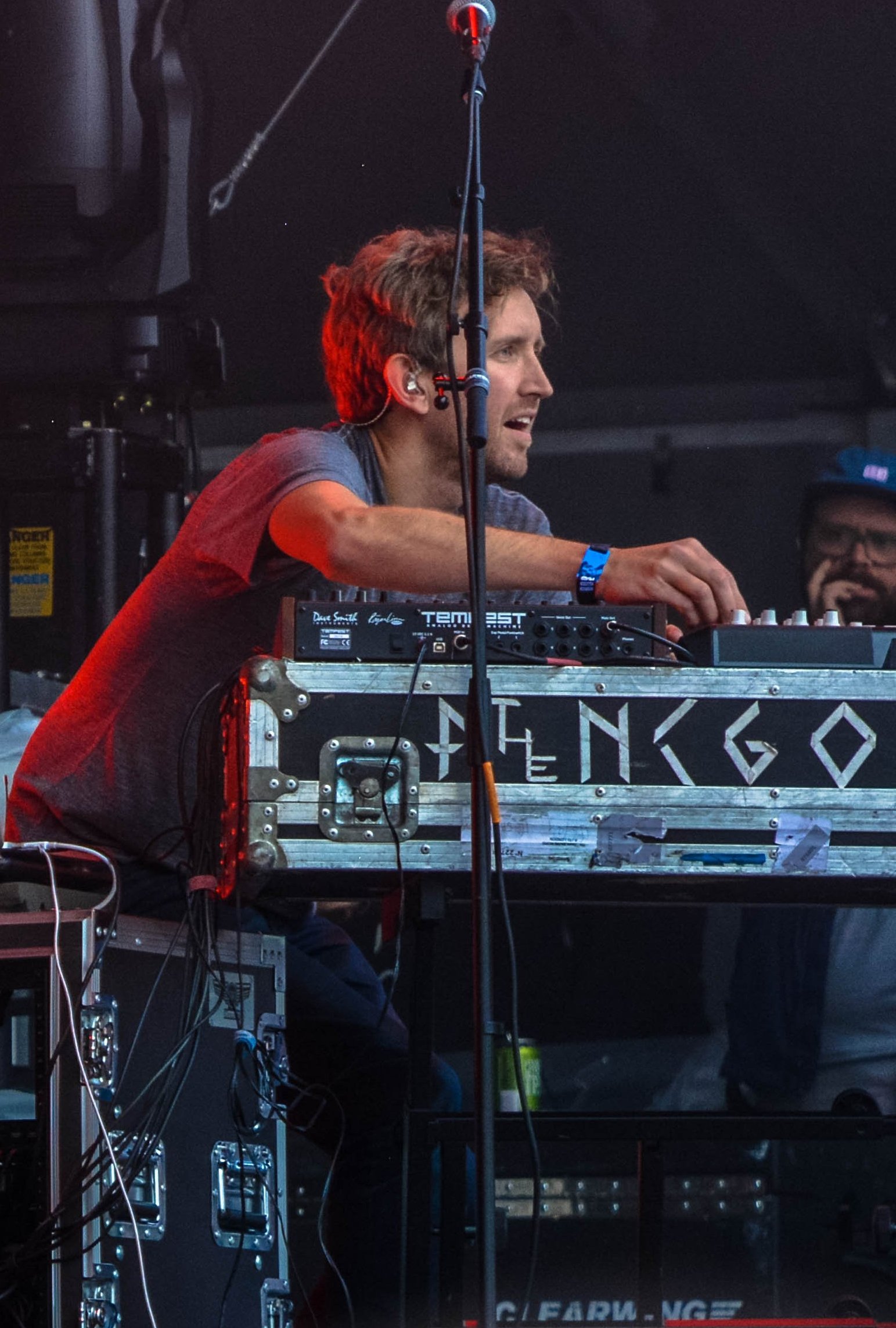 We were just getting into the swing of things Friday at Boston Calling. Us fans were still filing into the Harvard Athletic Complex when we made our way over to the Red Stage to check out the first highly anticipated act of the weekend, Sylvan Esso.
The pop duo from North Carolina was new to the Boston Calling crowd, but it didn't take long for them to impress. Sylvan Esso brought a little something extra to their set, after all, they had something to celebrate! They were just one day away from releasing their sophomore album What Now. Since it was a special occasion, fans were treated to a special selection of new songs off the record including WERS favorite "Radio."
Sylvan Esso's live performance was unique.
Producer Nick Sanborn hung out behind a series of turntables, mixers, and MacBooks to create the beats and instrumentals going out to the crowd, while singer Amelia Meath made her way around the stage as the sole focus of the audience's attention. Despite being just a two member group, Sanborn and Meath had no trouble filling the stage with excitement and energy throughout their performance. Their high energy dance beats and catchy vocal hooks had the crowd off their feet early and often during the set.
We saw the first crowd surfers of the weekend during the performance, as fans went up and over the crowd to get a closer look at the kick-off set. The entire show felt like a giant party; fans were all smiles and the band played their hearts out to make their mark on the star-studded festival. Although many festival goers at Boston Calling may not have known much about Sylvan Esso before Friday, the duo earned lots of new fans.
More Boston Calling Coverage HERE