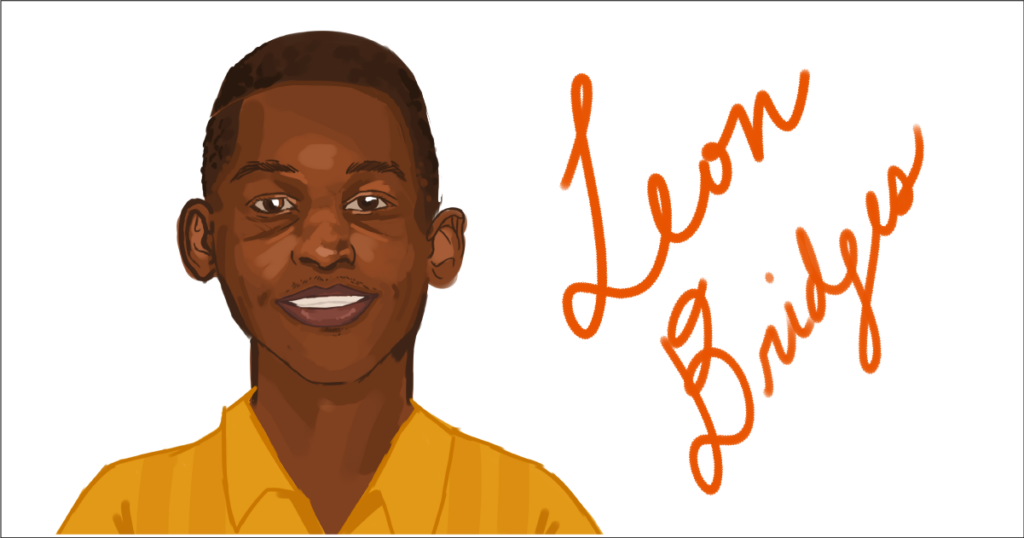 By Andrea Williams
Ever since the soulful singer Leon Bridges released his debut album in 2015, he has blasted fans back to the past. Leon Bridges came on to the music scene that summer when he released Coming Home. His old-time soulful R&B sound catapulted him up to the top of the charts.
In an interview with Billboard, Leon Bridges explained his evolving sound. He mentioned many people thought he got his inspiration from Sam Cooke, otherwise known as the King of Soul. Leon Bridges admitted that even though their sounds are similar, he has never listened to Sam Cooke. However, as soon as he heard Sam Cooke's music he remembered thinking, "that was the music I wanted to write."
The Leon Bridges Sound
While Leon Bridges notices the similarities between him and Sam Cooke, he wants to point out their differences as well. In an interview with GQ, he mentions that while the inspiration of Sam Cooke is there, the music and writing of the two artists is distinct. When asked about his most recent album Good Thing, Leon Bridges mentioned artists from all over the music scene that inspired him, including Usher, James Blake, and even Willie Nelson.
When Leon Bridges released his first two singles "Coming Home" and "Smooth Sailin," his soulful sound was nowhere to be found on the radio. Yet with these two new singles, he was able to take pop radio by storm. "Coming Home" peaked at number seven on the Billboard charts and "Smooth Sailin" got all the way up to number one. Leon Bridges proved that even though this was a new sound to pop radio, fans loved it and wanted more.
The New Sound of Good Thing 
Even though Good Thing still featured the soulful 60's sound that fans loved, it's a very different album compared to Coming Home. With Good Thing, Leon Bridges wanted the songs to be able to connect with a more diverse audience, rather than the predominantly white audience he took note of while touring. In Good Thing, fans are able to hear a mix of pop beats with the same soulful voice that Bridges is known for. In the single "If It Feels Good (Then It Must Be)," fans can hear this seamless collaboration between the two different styles. In both the bass line and Leon Bridges' voice, fans can hear the 60's soul inspirations. However, there is also the dance-able beat and lyrics, much like the songs produced by Pharrell Williams.
In an interview done with Clash, Leon Bridges explained that when he was writing Good Thing, he wanted to tell his story through the 60's soul sound that his fans were introduced to. However, in that same interview, he said "I didn't want to make a Coming Home part two because ... if I made a Coming Home part two then I wouldn't be able to gain a bigger fan base, or I'd feel like I wasn't being true to myself."
With Good Thing focusing more on the pop side of Leon Bridges' repertoire it shows that he is not only trying to captivate a new audience but also working on expanding his sound, as well as keeping true to the original 60's soul that fans fell in love with.