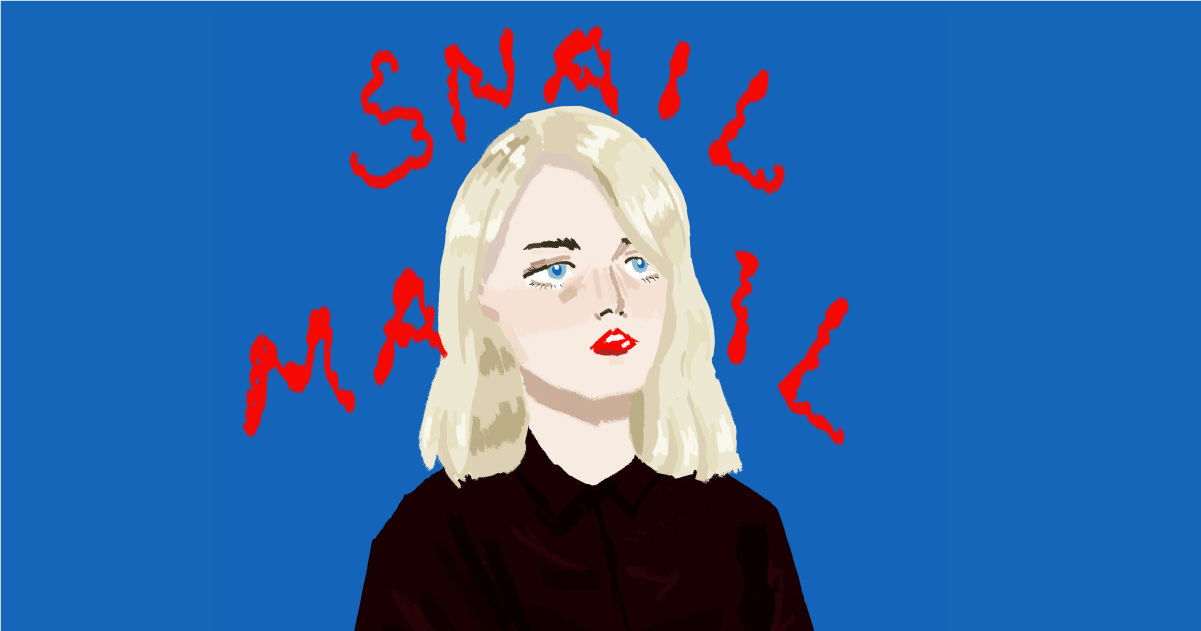 - By Owen Murray -
Lindsey Jordan started her musical project Snail Mail when she was only 15. Her first official release under the name was the six-song EP Habits in 2016. The EP had a DIY sound and showed a lot of promise. Now, at only 18, Jordan has lived up to expectations on her expansive debut album Lush.
While staying within established indie-rock norms,
Snail Mail's Lush displays excellent simple songwriting. It has an impeccable production which creates an enormous, but very clean sound. The result is a beautiful, melodic, and heartfelt project that displays significant growth since the release of the Habits EP two short years ago.
The musicianship displayed on Lush is simplistic but effective. Most of the instrumentals are based around strummed electric guitar, and simple drums and bass. The album gets its strength from its developed sonic texture and strong melodies.
On songs like "Stick"-an earlier version of which appeared on Habits- the instruments create something greater than the sum of their parts. No one element of the song screams for attention, yet it is totally encapsulating. Jordan's climactic vocal melody comes through clearer ever and is perfectly complemented by the echoing guitars. The semi-sentimental, anxious lyrics on "Stick" reflects the albums common theme of breakups followed by personal growth. The clear, large-scale production plays a huge role in helping "Stick," and most songs on Lush reach their full potential.
"Stick" is the album's standout ballad,
but Lush's punchy singles are another strength. "Pristine" and "Heat Wave" both feel like a breath of fresh air, contrasting with the songs' melancholy lyrics. Despite their full sound, both songs have a light feel. They have a driving rhythm, and a good bit of energy while also feeling incredibly serene. The guitar varying guitar sounds on "Heat Wave" make it an especially engaging listen, while still remaining easy to digest.
While Lush is no doubt a satisfying debut album, it shows Jordan staying well within the conventional indie-rock bubble. It's ambitious in scale but doesn't push any sonic boundaries. Instead, the slightly overbearing influence of indie rock pioneers like Liz Phair - who Jordan has commended as one of her favorite artists of all time - and other established indie rockers like Real Estate or The Shins holds Snail Mail back from having its own identity.
Snail Mail toes the line between a familiar and a generic sound, and lands, just barely, on the side of familiar.
Jordan's clean vocals and personal lyrics give the music enough personality to make up for the lack of overall innovation on Lush.
The quality of the songs and the expansive sound and excellent songwriting and lyricism on Lush make it a promising debut, even if Jordan seems reluctant to leave her musical comfort zone. If Jordan can shake the obvious influence of her predecessors and start to craft a more unique sound, Snail Mail has the potential to become a definitive indie rock act in its own way.