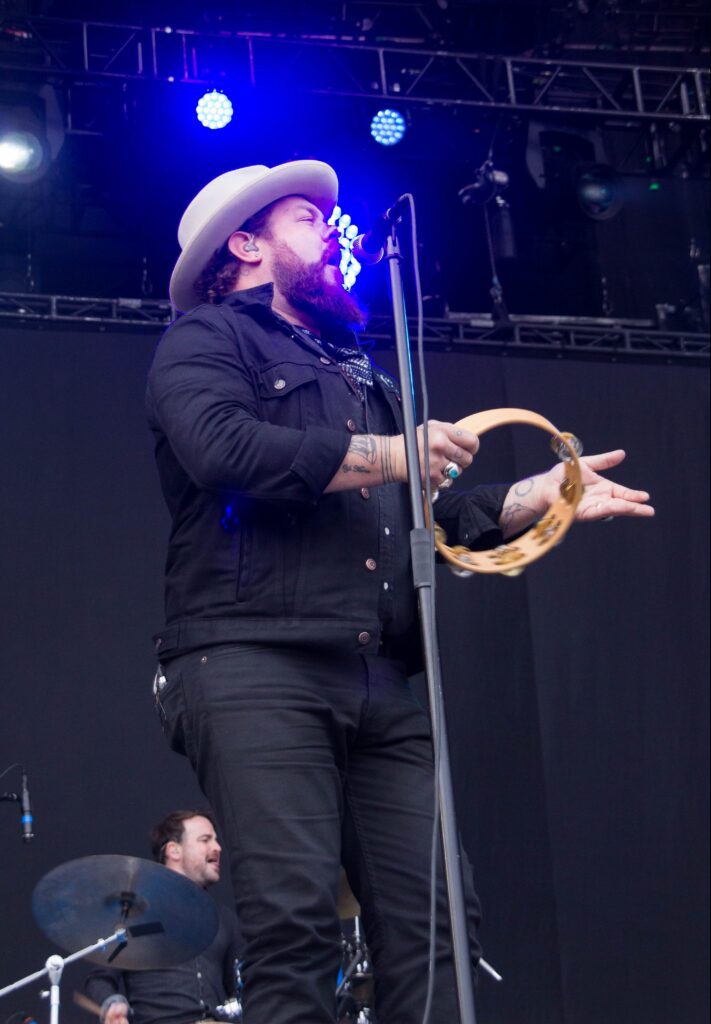 For an hour on Saturday afternoon, Boston Calling felt and sounded like a Baptist church. Nathaniel Rateliff and The Night Sweats poured out a powerful combination of soul and blues for a truly unforgettable performance.
The Louisiana-based band was a refreshing break from overwhelming light shows and overproduced bass drops by instead delivering a stripped-down sound that echoed throughout the festival. Fans packed in front of the Green Stage and sang along to WERS favorites like I Need Never Get Old and Howling At Nothing. At times, fans sang so loud it sounded like the band brought a full chorus to add to their gospel-influenced sound.
Rateliff traded off between his electric guitar and tambourine, providing foot-stomping tempos and vintage blues tone. At times, the authentic sound of the band's set was centered around the thunderous organ that complimented the thumping bass lines. Nathaniel Rateliff and The Night Sweats ended their thunderous set in spectacular fashion, leading the crowd in a performance of their breakout song "S.O.B." There was something uplifting about hearing thousands of fans yell "son of a bitch!" together in perfect unison.
The unique performance from Nathaniel Rateliff and The Night Sweats was one of the most unforgettable sets of the entire festival.
By Ross A. Ketschke
Photography by Bethany Owens

More Boston Calling Coverage: