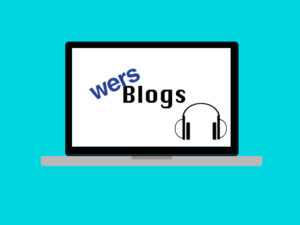 By Ross Ketschke:
I have lived in Boston for just about three years, and my absolute favorite thing about this amazing city is the vibrant music scene. Here's a rundown of my five favorite places to see a show in the Boston area.
5.  Great Scott
A venue that truly embodies Boston's historic punk rock scene, Great Scott is a small but spectacular venue to have a beer, and maybe bang your head so some good old fashioned rock and roll. Located at the corner of Harvard Ave. and Commonwealth Ave. Great Scott is regularly packed with excited college students waiting for their favorite bands that you haven't heard of (yet). There is nowhere in Boston better for discovering new bands, both from the city or on tour.
The Sinclair:
Located in the center of Harvard Square, The Sinclair may be one of the best mid-sized venues I have ever been to. Big enough to accommodate popular up-in-coming acts, small enough to feel that you can reach out and touch the guitarist, The Sinclair is a great venue to grab a drink, meet up with some friends, and catch great show. The room has great sound, and the venue is proud to host local and national acts alike.
Brighton Music Hall
The location of more WERS Discovery Shows than I could ever count, Bostonians can always count on a fun night out at Brighton Music Hall. The venue is a can't miss landmark in Allston on Brighton Ave. With a small stage but big floor, the venue gives its guests a chance to get up close and personal with performing acts. Whether you're looking for a night out to dance, a new place to get a drink, or a place to hear some great music and shoot some pool, Brighton Music Hall has something for every music fan in Boston.
Royale
Hidden in the heart of Boston's Theater District is Roayle, a venue that comfortably packs 1,000 screaming fans into its two-story dance hall. No matter if it's the hottest new DJ in the electronic music scene, or the latest band to be featured on the WERS 7 O'Clock News, Royale is the perfect venue to catch rising bands that are hitting their stride. Much bigger than a bar, but much smaller than a stadium, Royale perfectly treads a line as a venue to host bands such as Best Coast, PVRIS, or Sylvan Esso. If you want to catch a show here, think fast! They're usually the hottest ticket in town, and sell out fast.
House Of Blues
If I think back to some of the best shows I have ever been to, at least 3/4th of them have been inside the walls of Boston's House of Blues. Aside from bringing in amazing acts night after night, the venue also has bars on every floor, a top notch staff, and one of the best sound systems I have ever heard. It doesn't matter if you're a fan of classic rock, punk, metal, jazz, rap, or world music. The House of Blues hosts it all, and does so in style. Located right across the street from Fenway Park, every in of the 2,500 person capacity venue is the best seat in the house.