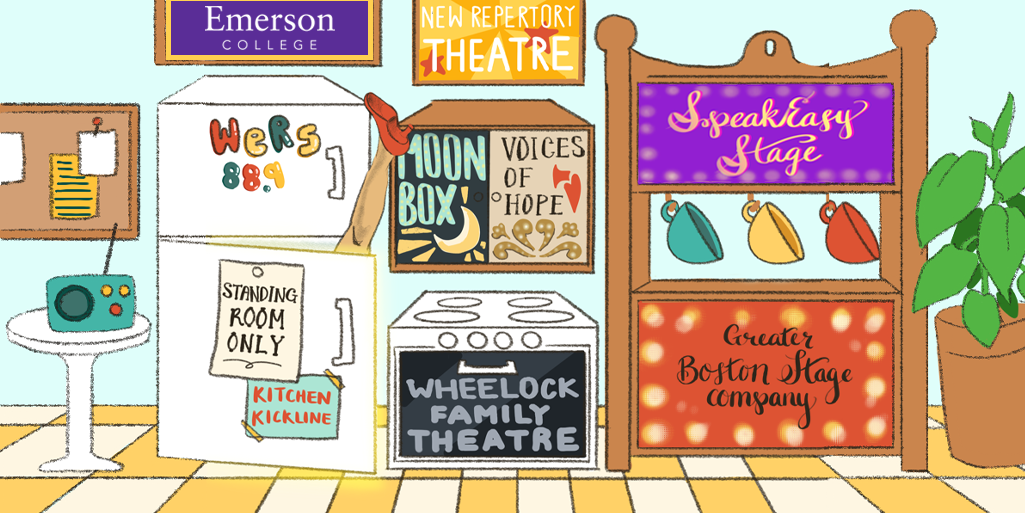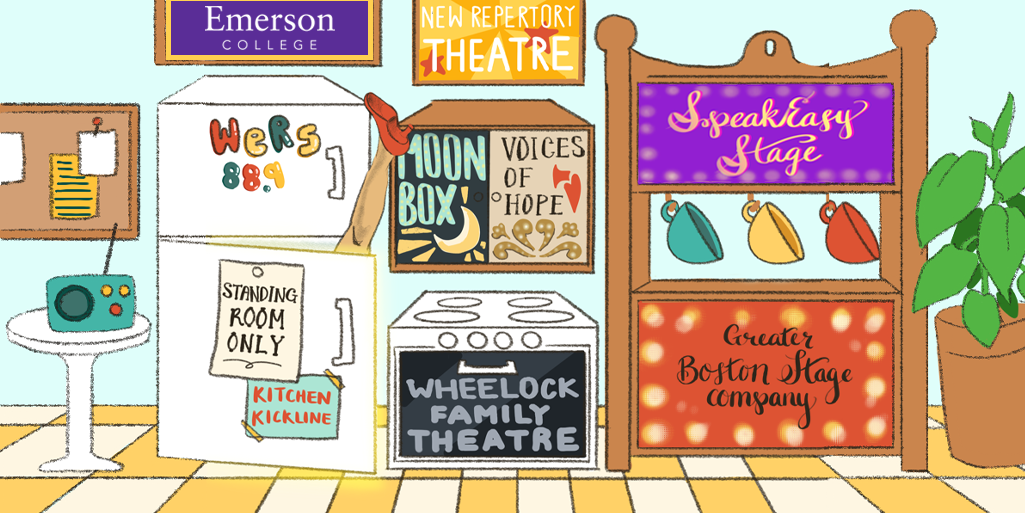 WERS 88.9 FM's own Phil Jones hosted a roundtable discussion on the future of Boston's theater scene in the face of the pandemic and social justice movement. Moderated by Emerson College's Annie Levy, Artistic Director of Emerson Stage, the conversation covered topics such as keeping the spirit of theater alive during quarantine, and considerations for an equitable and accessible theater community that drives missions for the future of theater in a post-COVID world.
thank you to our sponsors!
Kitchen Kickline is made possible in part through the generosity of Massachusetts General Hospital Cancer Center, Daniel in Burlington, Elizabeth from Framingham, Michael Goldstein '84, David from Somerville, and WERS sustaining members.
Sponsorship opportunities are still available. For more information, contact our Associate Director of Underwriting and Corporate Support, Ali Dorman Fernandez. 
Stay up to date with the SRO: Kitchen Kickline
Join our Standing Room Only: Stage Door Facebook group! This group lets you interact with your fellow SRO listeners, get behind the scenes content, plus chat about all things musical theatre!
This song is a gift from someone who found a fitting way to convey his feelings for this program, station, and genre. He wrote a "Standing Room Only" ode in a Broadway style to foster togetherness and support among fellow SRO listeners. 
To view the score of the song, click the image to the right! ➡️➡️
⬇️ Listen to the accompaniment! ⬇️
LYRICS: 
SHARING MORE MUSICALS CAN GROW US CLOSER --
WHERE DO WE GO TO COALESCE?
THE WHOLE COMMUNITY'S ALIVE
BECAUSE WE HELP OUR SHOW SURVIVE
THROUGH W-E-R-S.
YES!
SATURDAYS AT 10 AM
AND SUNDAYS AT NOON --
THAT IS WHEN THE WEEKEND FEELS UNIQUE AND IN TUNE.
FOR THE STAGE
OR THE SCREEN,
ANY AGE WILL BE FINE.
IT'S SO GREAT TO SAVE THE DATE
AND LEAN ON EIGHTY-EIGHT-POINT-NINE!
"STANDING ROOM ONLY"
WON'T LEAVE YOU LONELY --
IT'S EVEN THE ODD WAY WE BOND.
OUR CROWD IS S-R-O!
WE PROUDLY BLESS OUR SHOW --
THE BEST OF BROADWAY AND BEYOND!