By Travis Amiel
Host of Standing Room Only each and every Sunday afternoon 
The nominations for the 2017 Tony Awards were announced Tuesday and after Hamilton's sweep last year and all the buzz about whether or not Lin Manuel Miranda would become the youngest star to achieve EGOT status (Emmy, Grammy, Oscar, and a Tony) I couldn't wait to see who would take top billing this year.
First off, I'm thrilled to see The Great Comet lead with nominations. If you saw it in Cambridge then you know what a transformative, magical experience that production is. Furthermore, director Rachel Chavkin and set designer Mimi Lien are respectively the 16th and 6th women to be nominated for Tonys in their respe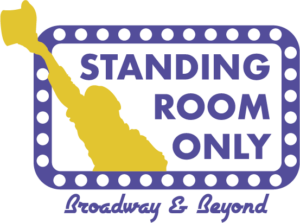 ctive categories. The Great Comet stands out against the crowd of adaptation/period pieces that we are accustomed to seeing.
Up next is Hello, Dolly! And boy did they put an exclamation point on every element of the production. Although Midler received mixed reviews (including a thumbs down from my mother) the sum of the parts added up to a big Broadway whole. I hope to see a succession of stars descend the stairs.
Falsettos' nominations are such a delight, especially since the musical closed its limited run in January,  but never fear it will be broadcast on "Live from Lincoln Center" soon, though the air date has yet to be announced.
The big question though will of course come down to Best Musical. While  Dear Evan Hansen has been enrapturing audiences with its heartfelt story and astounding performances, Come From Away uplifts and inspires with thrilling ensemble storytelling (which may lead to it winning Best Book), but it is Great Comet which I'm rooting for. Without Groban in the lead, this electro-pop-opera on Broadway might need the Best Musical title to attract audiences.
The awards will be televised on June 11 on CBS, hosted by Kevin Spacey. James Earl Jones will be receiving this year's Lifetime Achievement Award.
Standing Room Only broadcasts the best of Broadway and Beyond each Saturday from 10AM – 2PM and Sunday from 12PM- 2PM. Listen live here on our website or tune in at 88.9 FM.