- By Bobby Nicholas III -
It was a bit cloudier and more humid on day two of Boston Calling, but that didn't stop anybody from coming back to the Harvard Athletic Complex for another day full of music.
Fresh off of Friday's music high,
the crowd made their way to the opening performances. Westside Gun & Conway, Tauk, and Lillie Mae all did a phenomenal job setting the tone for what Saturday is going to bring to music lovers in Boston.
I bounced out for a bit and headed over to Natalie Portman's film festival in the arena. Showcasing early films made by female directors, Natalie curated a mix of performers to play music along the film. The first one was accompanied by St. Vincent performing a piece she created specifically for the film. She stood at the mic gracefully yet fiercely, and I swear that she was staring me in the eyes the whole time. It was a nice, atmospheric piece, and a nice little taste for what was to come later on.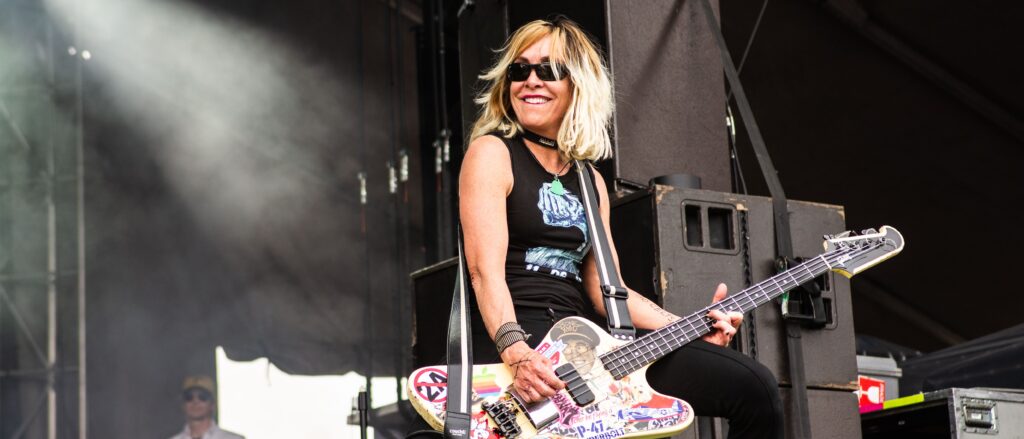 After this, Belly took the red stage.
I've been listening to "Shiny One" nonstop since we started playing it on WERS, so it was wicked exciting to hear it live. It was a whole new and great experience listening to song that I know so well. It's great to see that Belly can still keep the pace and the excitement 22 years later after their breakup. Here's to many more years of Belly!
Manchester Orchestra was next on the green stage. To match their black and white aesthetic, they turned the stage camera to black and white for their entire set, and shredded. You couldn't get anywhere in the festival grounds without hearing Manchester Orchestra booming through the air, especially when they ended with "The Gold."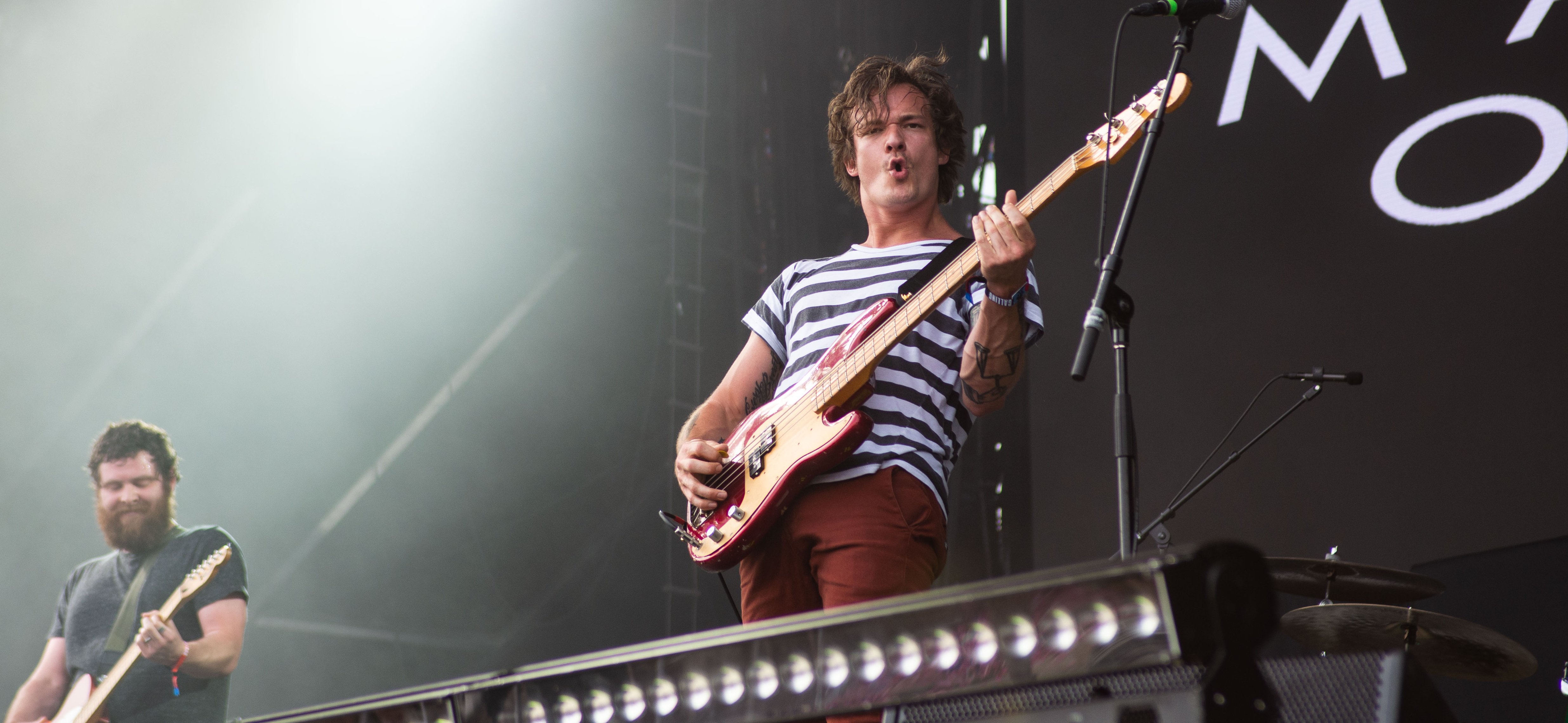 A cool breeze from the Charles was coming in and taking the heat and humidity away.
It brought in a nice mellow temperature for the rest of night. Good - because there was a lot more music to be had.
Going back to St. Vincent... we've had this poster of her from her latest album, Masseduction, on vinyl floating around the station the past few weeks. Every time I see it, I am taken away by her style and look. Of course, she did not lack this at all when she showed up on the green stage in the early evening. There were four light panels on the stage, one for the drummer, one for keys, one for bass, and one for St. Vincent herself with a bright orange guitar matching her jumpsuit. They jumped straight into "Sugarboy," and then WERS favorite, "Los Ageless."
St. Vincent brought us through a tour of her albums, primarily focusing on Masseduction.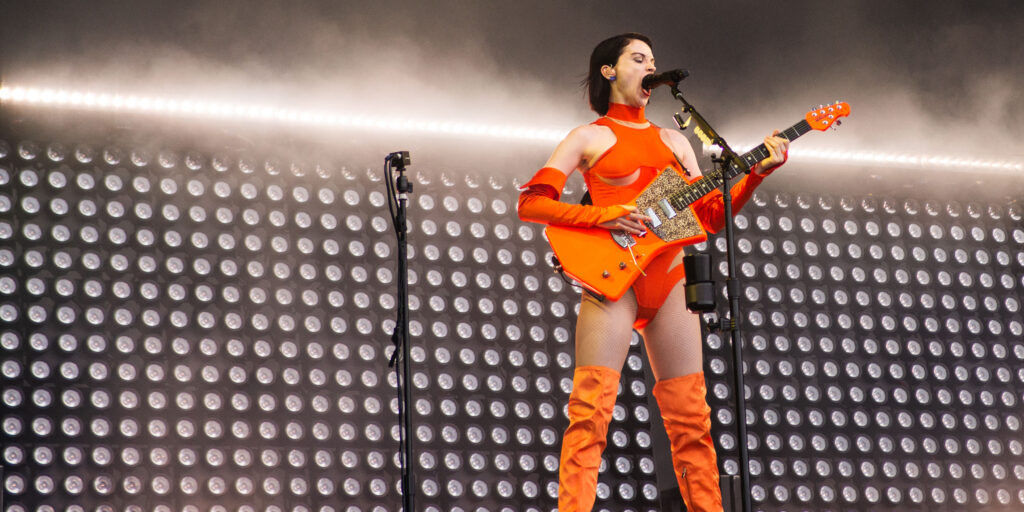 After St. Vincent's amazing visuals and vocals, it was time for Queens of the Stone Age. They opened strong and bold with "You Think I Ain't Worth a Dollar, but I Feel Like a Millionaire" and went right to "No One Knows."
They were at Boston Calling for a good time, and to make sure the audience had an even better time. At one point they even told security to not worry about festival-goers going on each other's shoulders.
Then it was time for Saturday's headliner… none other than Jack White.
The stage was covered in blue, which is Jack White's color style of choice for everything. He had three microphones on stage next to each other - one regular, one for over-distortion, and one for reverb.
He performed a mix of his original songs and some White Stripes classics, such as "Wasting My Time," "Hello Operator," and of course, ending the night with "Seven Nation Army."
And thus ended night two at Boston Calling - a humid day turned into a cool night full of amazing music. Stay with WERS.org and WERS on Facebook to keep up to date with everything Boston Calling.