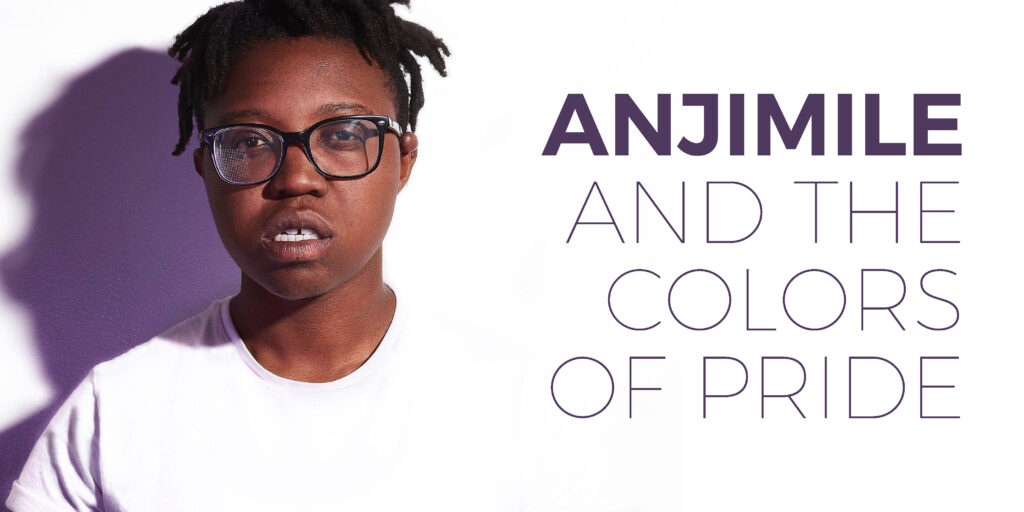 - By Andrew Muccitelli -
Anjimile transforms from an underneath-your-radar indie songwriter into a sonically captivating force to be reckoned with on their new album Colors. They first emerged into the Boston music scene in 2012 with their debut EP In the Garden. They have consistently been releasing stellar albums and extended plays for six years now.
They are a first-generation Malawian-American who grew up in the suburbs of Richardson, Texas. They currently live in Roxbury and are growing in the Boston music scene.
Human Nature, t

heir first full-length album,

was released in 2015.
On this project, Anjimile questioned the human condition extensively. Over crisp electric guitar riffs, they lyrically explore subjects such as death and the relationship between the human body and internal thought. This album is where one of Anjimile's most distinctive characteristics as an artist really takes the spotlight. One of the most entrancing aspects of their music is the contrast between their generally playful instrumentals and their emotionally anguished lyrics. They sing with the impassioned wit of Mitski over head-bopping guitar riffs comparable to those of Frankie Cosmos. The results of this combination are beautiful and enthralling, much like Anjimile as an artist.
Anjimile's following release, Good Boy, is a lo-fi album recorded on a Samsung Galaxy smartphone.
It is a musical departure from the clean and crisp production heard on Human Nature. but it retains Anjimile's signature gratifying lyrical qualities. On this project, acoustic guitars echo with a noticeable grain. It is easy for the listener to feel as if they're hearing a vinyl record from decades ago. Anjimile's music just has that sort of comforting effect.
A handful of single releases later, and we land in the present, with the newest album released from Anjimile: Colors.
Colors is Anjimile's most impressive work to date.
They describe it as, "An indie pop album that explores the various shades and luminosities of sound." Colors lyrically explores a wide spectrum of emotions-from the feel-good opening track, "Ipswich," where they beckon to the listener, "I think it's time for a vacation," to "Dysphoria," where they observe, "Dysphoria is high, spirits are low."
Colors feels like the album that will escalate their popularity into alternative/indie stardom. This album was recorded entirely at a co-working space in Cambridge during a three-month artist residency. It was "heavily inspired by the remarkably inventive group of engineers, entrepreneurs, scientists, graphic designers, programmers, architects and artists that inhabit the space," according to their official Bandcamp page. Colors spotlights the lovability of Anjimile. It is a cohesive and insightful documentation of the perspective of a queer artist. A self-proclaimed "queer and trans artist," Anjimile is the answer to the question of where indie pop's next big LGBT song-master is.
Anjimile is an up-and-coming powerhouse of an artist that you should be sure to keep an eye on.
Their lyrics are relatable and empowering for queer people who often share common experiences. Anjimile is a songbird for voices that are frequently left unheard. And Colors is a body of work that will bring them into the spotlight.
You can catch Anjimile performing at WERS's very own free Wicked Good Festival. It's on August 18th on the Boston Common.

Andrew Muccitelli is a music blogger for WERS. He is an incoming sophomore at Emerson College and hopes to hold a job in the music industry after college.