We're celebrating the dog days of summer here at WERS with the help of local animal shelters and rescue organizations - and our furry (or scaly/feathered) friends, of course! To learn more about how to support WERS and get your hands on an exclusive bandanna for your pet - or yourself - click here!
If you're a pet owner or are close to animals, then you know that every creature has its own personality, just like people! From the quiet and sweet to the rowdy and playful, our staff has a wide range of pets, all with different demeanors. We wanted to share with our audience all of our beloved pets, and tell you a little about their personalities through the power of music. Meet the pets of the 88.9 staff - and the songs that we feel describe them the best - in this ultimate pet playlist!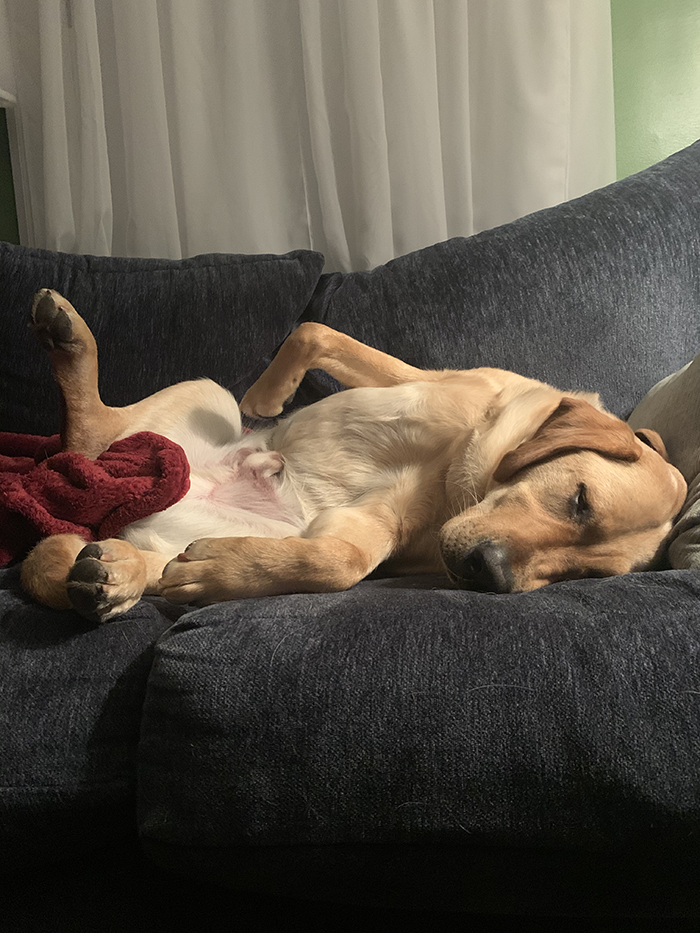 "Bohemian Rhapsody" - Queen
This is Ripley (named after the fierce Ellen Ripley from the Alien movies), my one-year-old yellow lab! "Bohemian Rhapsody" might seem like an odd choice for the sleeping angel in this photo, but don't be fooled - Ripley can be a harbinger of chaos when he wants to be. There are times when he's as mellow and majestic as the opening half of "BoRhap," and there are other times when he's as frantic, loud, and energized as the operatic section of this tune. In addition, his demeanor changes on a dime, just as the tempo of this song does. That being
said, he's still the light of my life, my favorite not-so-little man! 
-Lily Doolin, WERS Blog Editor
"Hunnybee"  - 
Unknown Mortal Orchestra
These are my Black Lab/Jack Russell/Pitbull mixes, Honey and Bee! They're rescues from Georgia, adopted in New York, and currently living the life on acres of land in Vermont. For obvious reasons, I had to go with "Hunnybee" by Unknown Mortal Orchestra. This song is perfect for whenever I drive around with the two of them in my backseat during a warm summer day. It's a song that never fails to keep me vibin' while they're vibin'.
-Cory Mack, Sponsorship Coordinator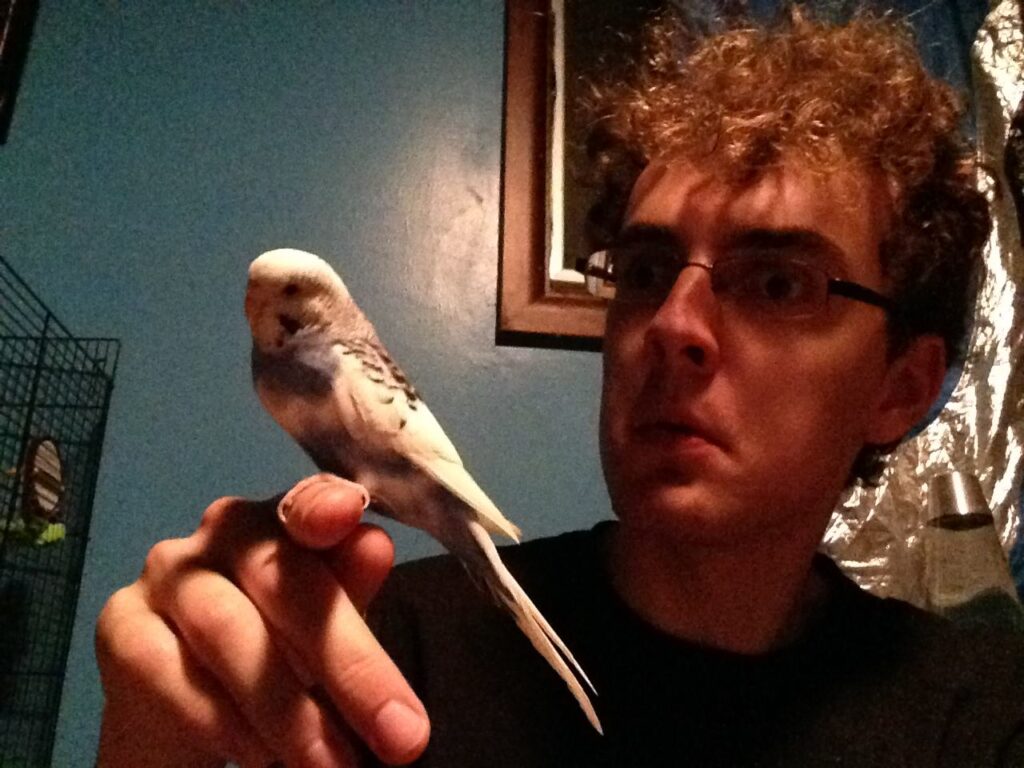 Sufjan Stevens - Seven Swans
This is my late parakeet, Topper, and me in high school! I named him after the drummer for the Clash, but he was downright demure and not punk rock at all. He loved Sufjan, though.
-Phil Jones, Afternoon Host
"Information" - Dave Edmunds
The closest furry friend to my heart is my former upstairs neighbor Abigail's cat, Michi. It's only been a few weeks since she's moved out, and boy, do I miss hearing Michi's little pawsteps dashing across the ceiling during her twice-daily runs. However gorgeous she is, Michi is a very aloof cat; It took a long time for her to warm up to even Abigail. That's why I can't think of a better tune to describe Michi than "Information."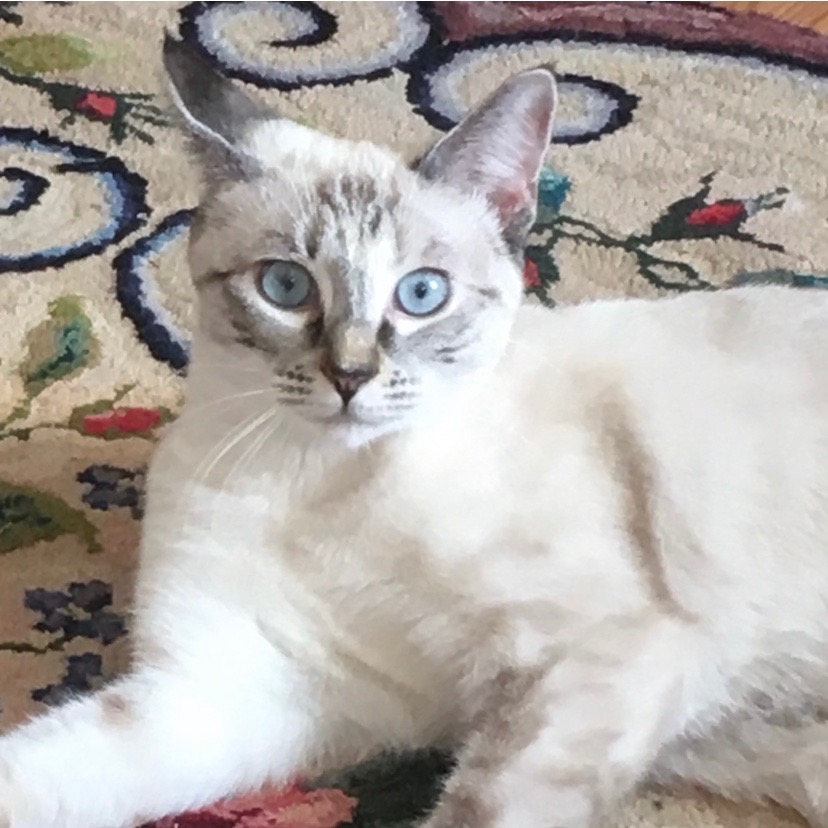 During times when I would cat-sit her, she would run and hide in a corner until I left; Just like the girl in the song, she's so alluring but oh-so illusive, and you can't help but love her anyway.
-Simru Sonmez-Erbil, WERS Staff Writer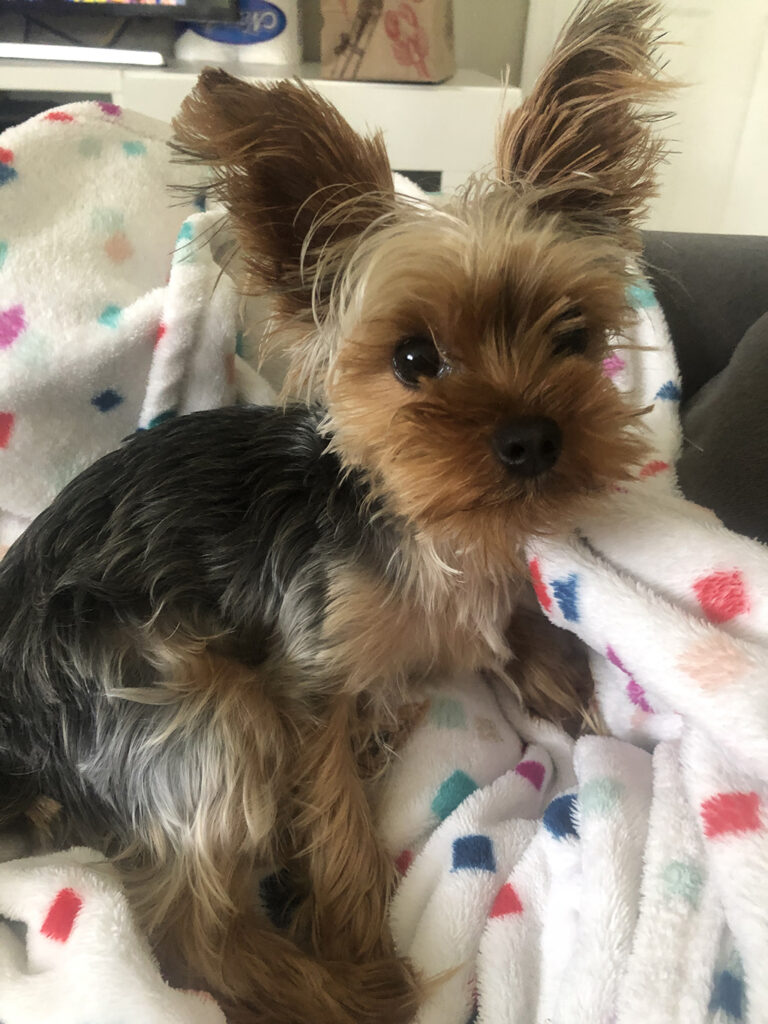 "Miserlou" - Dick Dale & His Del-Tones
This is my 8 month old Yorkie puppy, Maisie! Maisie is super active, loves to play, and is alwayssss running around! The song that I picked to describe her is Miserlou by Dick Dale & His Del-Tones because the fast-pacing reminds me of Maisie chasing toys around the house all day long! The surf rock electric guitar also makes me think of her tippy-taps on the tile floor. Miserlou has boundless energy and a fun spirit, which certainly describes my puppy!  
-Sam Woolf, Social Media Coordinator