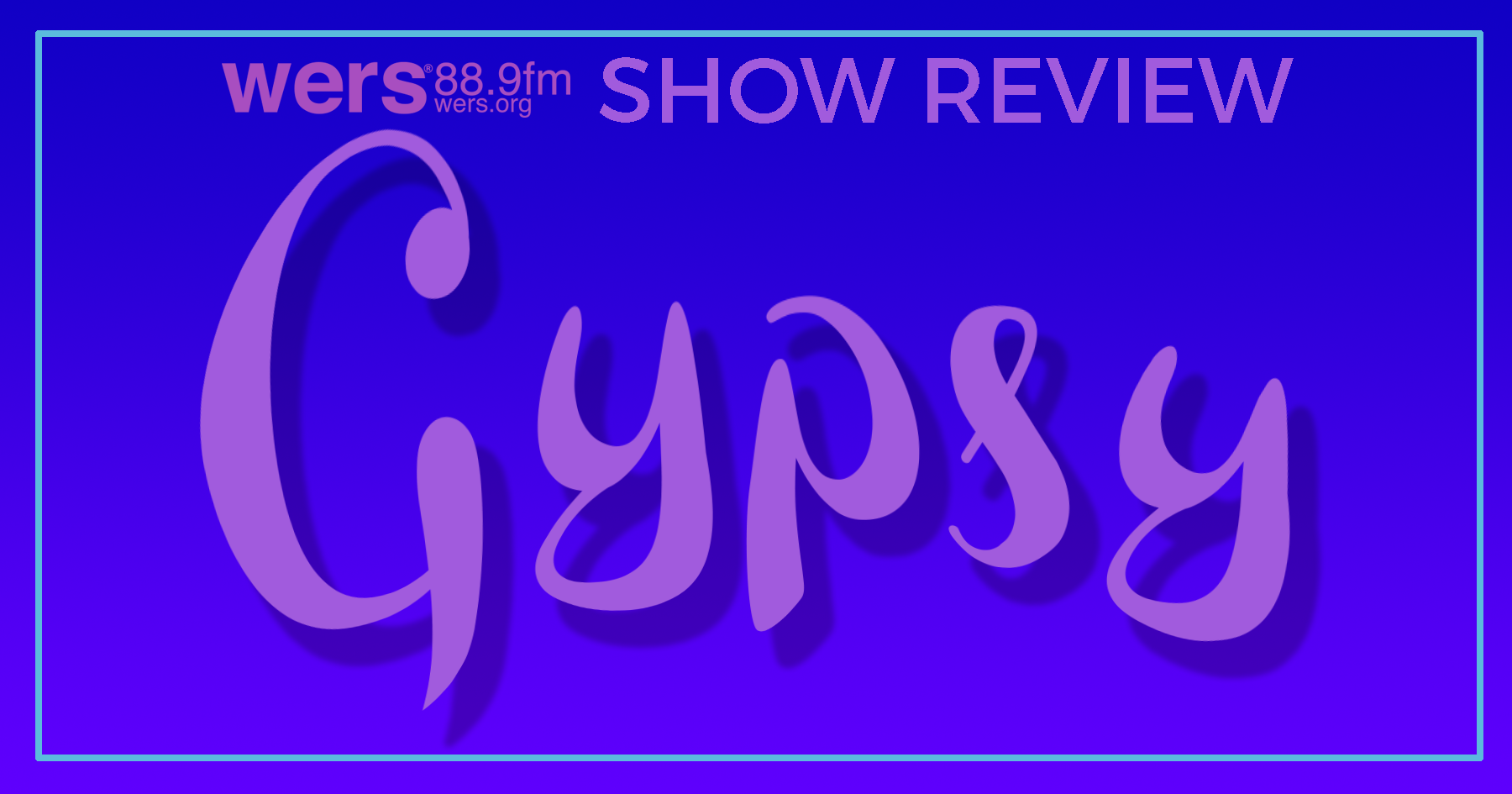 By Sam Fidler
I had the privilege of speaking with Leigh Barrett last year when the Lyric Stage cast of Stephen Sondheim's Company visited the WERS Live Mix Studio to perform a few numbers. Barrett was playing Joanne, and I asked her about the process of tackling what Elaine Stritch famously referred to as Sondheim's "three-act play", the iconic song 'Ladies who Lunch'. "I try to make it my own version," Barrett said. "Elaine had her version of the song, Patti [Lupone] had hers, and I have mine, and they each have their own personality."
I can only imagine that Barrett took a similar approach to her portrayal of Momma Rose, the stage mom to end all stage moms, in the Lyric's production of Gypsy. A list of the actresses who have played the role reads like a Broadway leading lady hall of fame: Ethel Merman, Angela Lansbury, Bernadette Peters, et al. Taking up the mantle, Barrett delivers a Rose bursting with charm and warmth. Even when she's repurposing a worn-out rug as material for a coat or stealing silverware from a Chinese restaurant, she does so with a real magnetism.
It doesn't hurt, either, that Barrett possesses a fantastic range, in both acting and octaves. You can't help but indulge Rose's delusions every time she tells one of her daughters "You're gonna be a star!" with an unshakable belief in her eyes. Yet by the time 'Rose's Turn' rolls around she seamlessly sheds all of her pretenses and launches into an electric and heartbreakingly self-destructive showstopper (complete with a giant flashing 'ROSE' sign courtesy of top-tier scenic and lighting designers Janie E. Howland and Frank Meissner, Jr, respectively).
All of the musical numbers are punchy and full of energy under the musical direction of Dan Rodriguez. Barrett is also matched by equally talented stage partners. Kira Troilo pulls off some impressively adorable dance moves as June, and matches them with a fervent desire to be a real actress in her arguments with Rose. Steven Barkhimer's Herbie alternates deftly between spineless and dignified as his hapless love for Rose drags him through the mud. Barkhimer's final scene before walking out of Rose's life didn't leave a dry eye in the audience. Kirsten Salpini's Louise is a slow-burning firework, tracing her path from plaintive girl in the background to high-priced 'ecdysiast' with consistency and aplomb. Of special note in the fantastic ensemble are the child performers, including Cate Galante as Young Louise absolutely nailing the 'kid who wants to be anywhere else but here' look during the kiddie acts.
Gypsy's iconic music, with lyrics by Sondheim and Arthur Laurents and music by Jule Styne, has been playing on Standing Room Only for years, and it's an unmissable privilege to hear them performed in a full production in the capable hands of the Lyric. I'm sure I wasn't alone in humming "Some People" and "Everything's Coming Up Roses" the entire commute home.