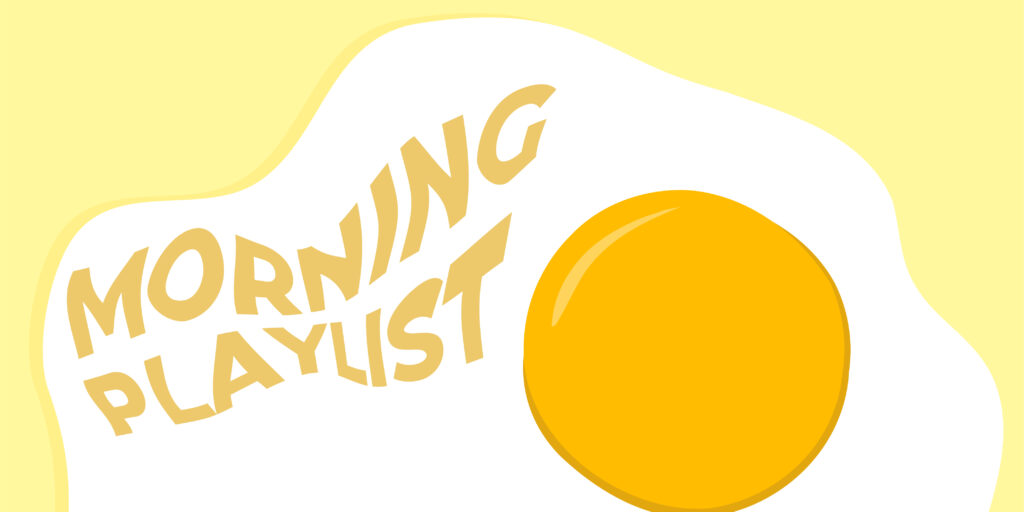 By Samantha Woolf
Let's face it, no matter how much of a morning person you are, there are always times when you have an early wake-up call and need to get energized. The best way to cure those early morning blues are some early morning tunes. The following songs are some personal favorites when I need to combat sleepiness right away.
"Patience" by Bad Suns
Patience has a great message that will help you look on the brighter side of not getting to sleep in. The playful vocal style from lead singer Christo Bowman and upbeat drum patterns work together to create a feel-good tone. Bowman's lyrics communicate that negative attitudes brought him down in the past, but as he's changed his mentality, he's "approaching a breakthrough" and is happy and satisfied. How's that for Monday motivation?
"When I'm With You" by Best Coast
This song by Best Coast transforms from slow and moody to peppy and beachy- a perfect way to ease into your daily tasks. I first heard When I'm With You in a wedding video on YouTube, and it definitely captures an easygoing romance. The far-away sounding vocals make it seem like you're still dreaming, even after your alarm goes off.
"I Like Me Better" by Lauv
A lazy, early morning groove. Lauv trades off his large vocal range with funky instrumentals that blend together seamlessly. The snapping in the chorus is really contagious and is sure to have you swaying along.
"Pink Lemonade" by James Bay
Now this song brings back memories of jamming out before my 8 AM class in front of my bathroom mirror. Right from the start, the electric guitar will jolt you awake in a second. James Bay's commanding vocals propel the song all the way to the end. Even though he's really just singing about the desire to leave a relationship, the poppy style of the singing and instrumentals will make anyone jump right out of bed and dance.
"High" by Young Rising Sons
High urges listeners to sit back and enjoy life, because "without the low there ain't a high." If you're waking up dreading going to work or taking a test or anything else, listening to this song bright and early is a motivation booster. Combining whistling, soaring singing, and some well-placed cymbal usage, Young Rising Sons brought in many elements to make music that's appealing and uplifting to all types of music listeners.
"Work This Body" by WALK THE MOON
Looking for a song that inspires you to wake up and grind at the gym? WALK THE MOON's Work This Body has you covered. Using fast-paced singing, piano chords, and clapping, this song is sure to get your heart pumping. "I will work this body/ I will burn this flame/ Oh in the dead of night and in the pouring rain" is just a sample of the lyrical motivation this song provides.
"St. Elmo's Fire (Man In Motion)" by John Parr
Famously featured in the movie of the same name, St. Elmo's Fire is a classic example of 80's rock. Powerhouse vocals are exactly what the doctor's orders are after an early morning wake up call, and John Parr definitely delivers in that department. The brass section compliments the other instruments and emphasizes the call to action in the lyrics.