It's been a bit of a sad week here at 88.9: We've had to say goodbye to some of the best people we know, our graduating seniors. While we're especially sad that we can't send them off with big hugs and a giant party, we still wanted to give them some love and celebrate all of their amazing accomplishments during their time here at 88.9! Here are our graduating seniors, whom we wish the best of luck in their future endeavors. We'll miss you all!
-Love, Your family at 88.9 ❤️
Help us in celebrating these amazing individuals by heading over to our social media and sending them your best wishes!
Kennedy Brown, Program Coordinator
I came to Emerson just so I could be a part of WERS, but I never imagined that I would be able to achieve so much and give back to this station in the way that I did in my three years here. WERS has been the best time - I wish I could describe what it's like to work here! We've always pulled through as a team. The professional staff is responsible for many of the lessons I learned while at Emerson, and the listeners... nothing will ever replace the absolute joy I get knowing that our listeners depended on us and the programming during times of stress like these. It's been an honor to work here and get to be a part of this community!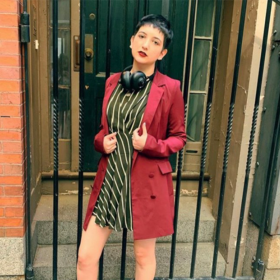 Kayla Goodale, Live Mix Coordinator
In my time at WERS I learned so much about my own voice. I learned its strengths and weaknesses, but most of all through my time in Live Mix, as Music Coordinator, and On Air I learned about the power of my voice. The team at WERS taught me to embrace that power and I will always be grateful to have worked with such an incredible group of people.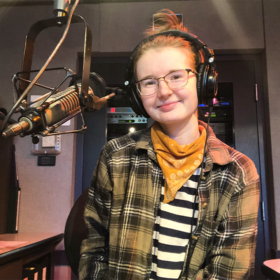 Nicole Bae, Creative Coordinator
I started working at WERS as a graphic designer as a freshman. At the time, I never thought it would give me the chance to show my work to thousands of people, go on-air, and make as many friends as I did. I'm so grateful to WERS for giving me these opportunities! Shout out to the marketing team for being there for every fundraising event, live music week, and our weekly meeting!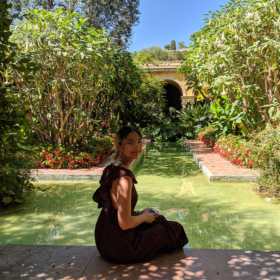 Molli Derosa, Radio Host
The WERS on-air studio truly felt like a home on campus for me. It was a place I could go to get away from all of the craziness and just have FUN with the music and our listeners. My midday shift was something I always looked forward to, knowing that every shift came with new artists to discover and new surprises (one being the day one of my favorite artists, Bombay Bicycle Club, came to the studio for a live mix!). I think meeting people at the station who share a passion for the same music has been the greatest part of it all.
I'm going to miss spending time with the WERS team during Live Music Week, dancing in the studio for all of Tremont Street to see, talking to our incredible listeners on-air, and being a part of the magic of public radio. These past two years on-air have been wonderful, and I never thought the time would come to hang up my headphones - but I'll always be listening! I'm sending MOUNTAINS of love to our entire WERS staff and our listeners in this crazy crazy time. And don't forget to continue to tune into the music on 88.9 WERS FM and wers.org.