Here at WERS, we realize that the station would not be the same without all the students that keep 88.9 up and running! Unfortunately, that also means each spring we lose some of our wonderful student staff members to graduation. As May 14th approaches, we wanted to take the time to thank all of our graduating seniors and have three of them to reflect on their time spent here at the station…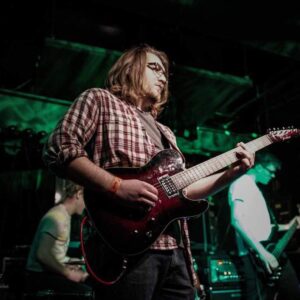 Travis Beaney is our resident sound genius and our current Live Mix Coordinator. A resident of Westborough, Massachusetts and a sound design/post production major, Travis has spent the last three years at WERS
coordinating and mixing all the amazing bands that have come through the 88.9 Live Mix Studio.
When he isn't working away in the live mix studio booth, Travis is an avid multi-instrumental musician who also does sound mixing, and fits in a round of golf  in his spare time. After graduation Travis hopes to work on the business side of music before going to law school to become an entertainment lawyer.
Travis's favorite memory:
"This past semester, my team of engineers and I were like a well oiled machine, taking any challenge on and handling it brilliantly. I don't think that I could've done the last two Live Music Weeks without them. It makes me feel like I finally am leaving what I came to better than where it started."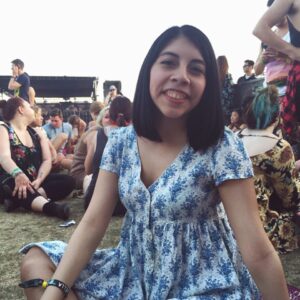 Nina Ortiz has been hard at work as our Music Coordinator since January 2016, though she has worked at WERS since her sophomore year. When Nina isn't picking out new music to add to the WERS playlist or curating the 7 O'Clock News, she can be found trying to balance work,  dancing with the Emerson Dance Company and trying to have a social life!
After graduation Nina's dream job would be to work as a concert promoter and festival organizer.
Nina's favorite memory:
"WERS is why I came to Emerson. It was a goal of mine since I was in high school to be the head of the music department here. Now that my time as Music Coordinator has come to an end, I can honestly say that the experience was even better than I expected. Because of my position here, music has been the most important and time-consuming part of my day, and I wouldn't have it any other way. Aside from getting to work with my amazing staff of Music Assistants, my favorite memory would have to be hosting Wolf Alice's in-studio session for Live Music Week last spring. I think they're one of the most exciting bands in music right now and they were super cool and nice! And of course, the session was awesome. WERS completely confirmed to me what, I guess, I already knew: music is the only thing for me!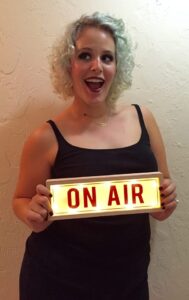 Sam Hval is a BFA theater and performance major from St. Petersberg Florida and your current funky cool DJ here at WERS. Outside of our four walls, Sam likes to spend time with friends and family, draw, swim, and play drums at Berklee. After graduation Sam wants to become a morning show host as well as a program director for a radio station.
Sam's favorite memory:
"We were playing music and a mom and toddler were passing the station on the street. Suddenly the toddler stopped in front of the window and started dancing! SO CUTE!! And the mom let him dance a little before they had to leave. I died! I love memories of people waving at me, smiling, grooving to music, giving me thumbs up, connecting with the community!"