For many of us, 2020 will change the way we celebrate the holidays. But here at WERS, what stays the same is our commitment to supporting the larger Boston community, which is why we're proud to present our

Food & Friends drive in partnership with Rosie's Place.
Here's how it works: Every single donation to WERS now through 12/31 not only benefits the music you love, but it also fills two bags of groceries for a local woman in need. This is all made possible thanks to the generosity of an anonymous friend of the station and Atomic Coffee Roasters from Salem, MA. 
In total, we were able to serve nearly 1,000 women! Thank you!!
But that's not all!  When you donate $15 a month, this is what you'll set in motion:
A warm and cozy WERS

sent to you

A warm and cozy WERS hat

sent as a gift in your name to Rosie's Place

AND

two bags of groceries filled up for a woman in need
Join us in support of commercial-free, independent public radio and help us meet or exceed our goal of serving 750 women through Rosie's food pantry.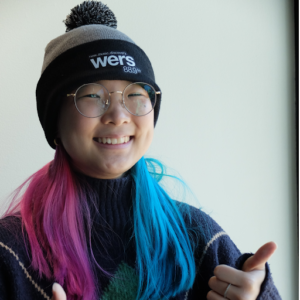 Last year, WERS served upwards of 750 women lunch in Rosie's dining room, the nation's oldest shelter for poor and homeless women. This year, that just isn't possible, despite the fact that food insecurity is at an all time high in the commonwealth. But that doesn't mean we still can't make a difference.
Our goal is to once again serve 750 women, and we're grateful to the support of an anonymous friend of the station and Atomic Coffee Roaster's for making that possible. "The act of enjoying a cup of coffee can often be more about the people you're with, and the warm feelings that moment evokes, as it is about the drink itself" says Atomic's Spencer Mahoney.
"During the holiday season, and especially this holiday season, we need these warm feelings and a sense of community more than ever. We're delighted this year to partner with WERS and Rosie's Place to help women, families, and communities in need, one cup, and one meal at a time."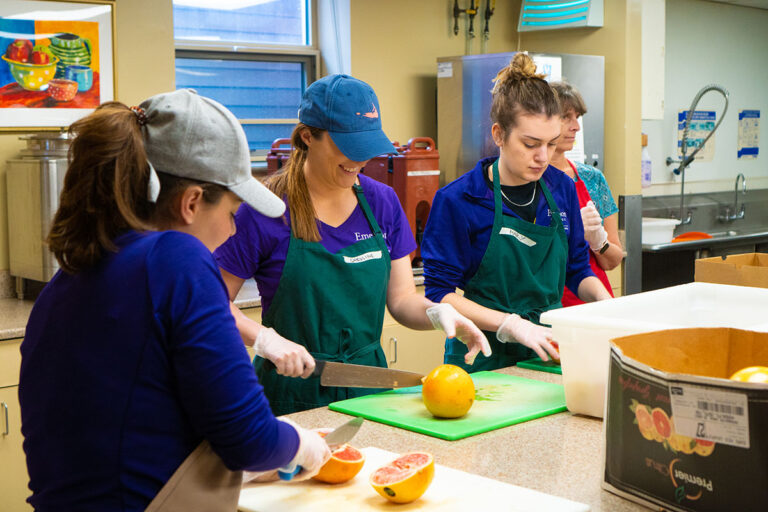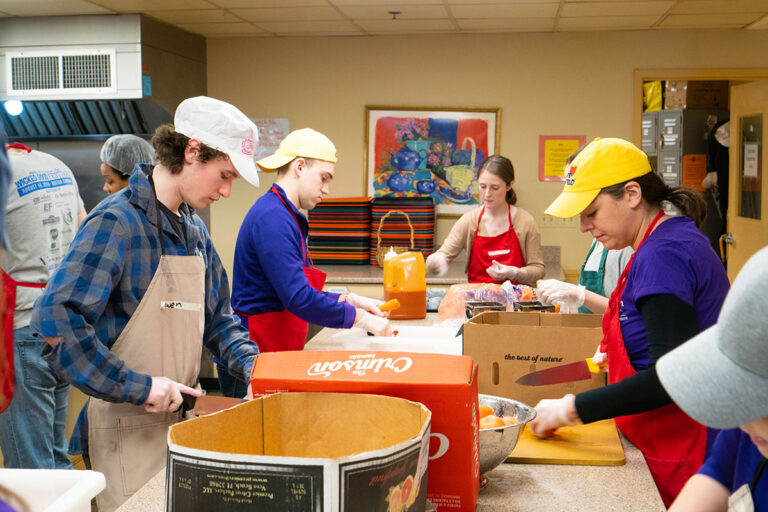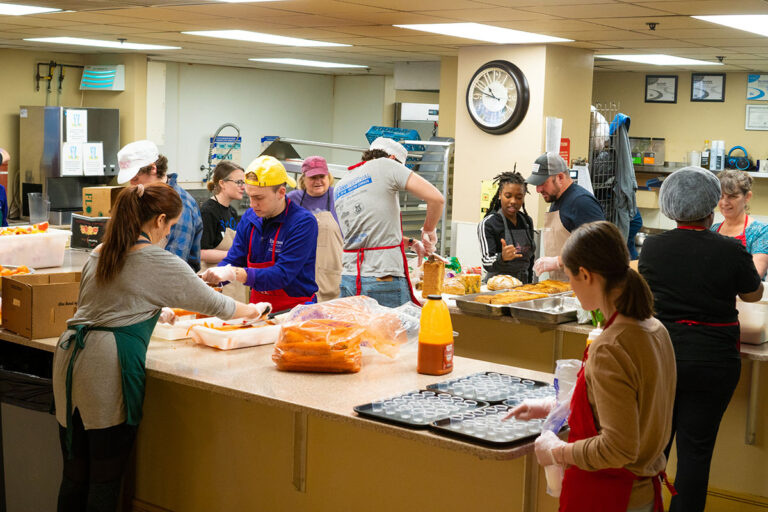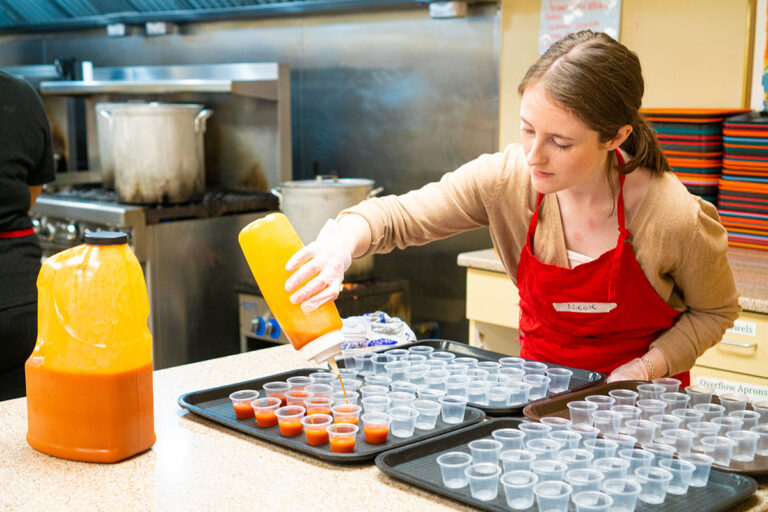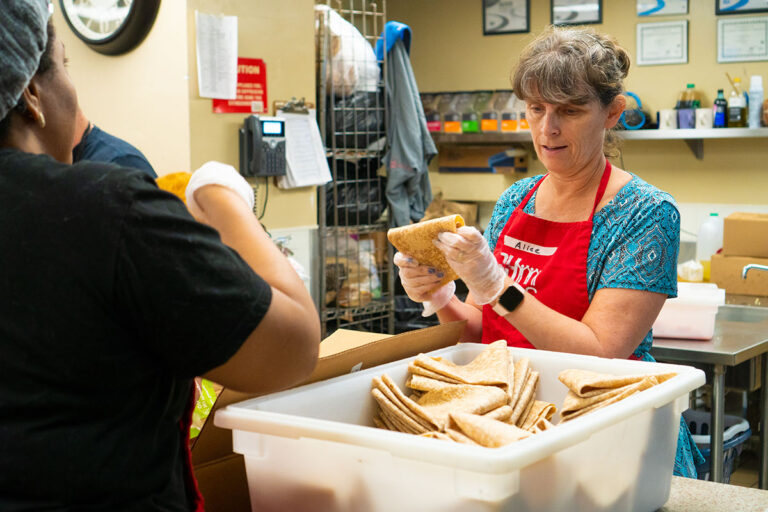 Statement from Rosie's Place
Rosie's Place was founded in 1974 as the first women's shelter in the United States. Our mission is to provide a safe and nurturing environment to help poor and homeless women maintain their dignity, seek opportunity and find security in their lives.
Today, Rosie's Place not only provides meals and shelter but also creates answers for thousands of women every year through wide-ranging support, housing and education services. Rosie's Place is grateful for the generous and impactful partnership of WERS. Together, we are making a difference. To learn more, visit RosiesPlace.org
Statement from Atomic Coffee Roaster's
Great coffee is important. Great energy is contagious.
For over two decades, we've been energized by our customers, employees, and partners to keep bringing the best in specialty coffee to Boston's North Shore, and beyond. Every bag of coffee that leaves our Salem roastery has made quite the journey from origin. So we roast only in small batches, dedicating ourselves to emphasizing its exciting and unique characteristics. We hope our coffee helps you find the energy you need to conquer your day, crush your workout, or kickstart a journey of your own.
Atomic is a family owned business, founded in 1996 with the opening of Atomic Café in Beverly, MA. A few years later, we started roasting our own coffee in a small space at the front of our shop. Today our three facilities (café, roastery, and cold brewery) are in three neighboring North Shore towns, but all within just a few miles of one another (and where we grew up!). We're proud to have helped kickstart the specialty coffee scene here in New England, and our passion for coffee is as strong as ever! To learn more, visit AtomicRoastery.com.
Have a question for our membership team? Check out our sustaining member FAQ, or fill out the form below!
Sustaining Member FAQ:
Q: Does my sustaining membership ever expire?
A: Sustaining memberships never expire, and auto-renew once a year has gone by. 
Q: I am a sustaining member but my credit card has expired. How do I update it to keep my membership going?
A: The best way to update your credit card for your sustaining membership is by making a new donation here!
Q: What is the best payment method for a sustaining membership?
A: The best and most reliable way to give is through ACH Transfer!
Q: How important are sustaining memberships?
A: Sustaining memberships are extremely important and are what keeps this station running every single day.
All donations made to WERS are tax-deductible to the full extent allowable by law. WERS is a department of Emerson College, EIN #04-128-6950