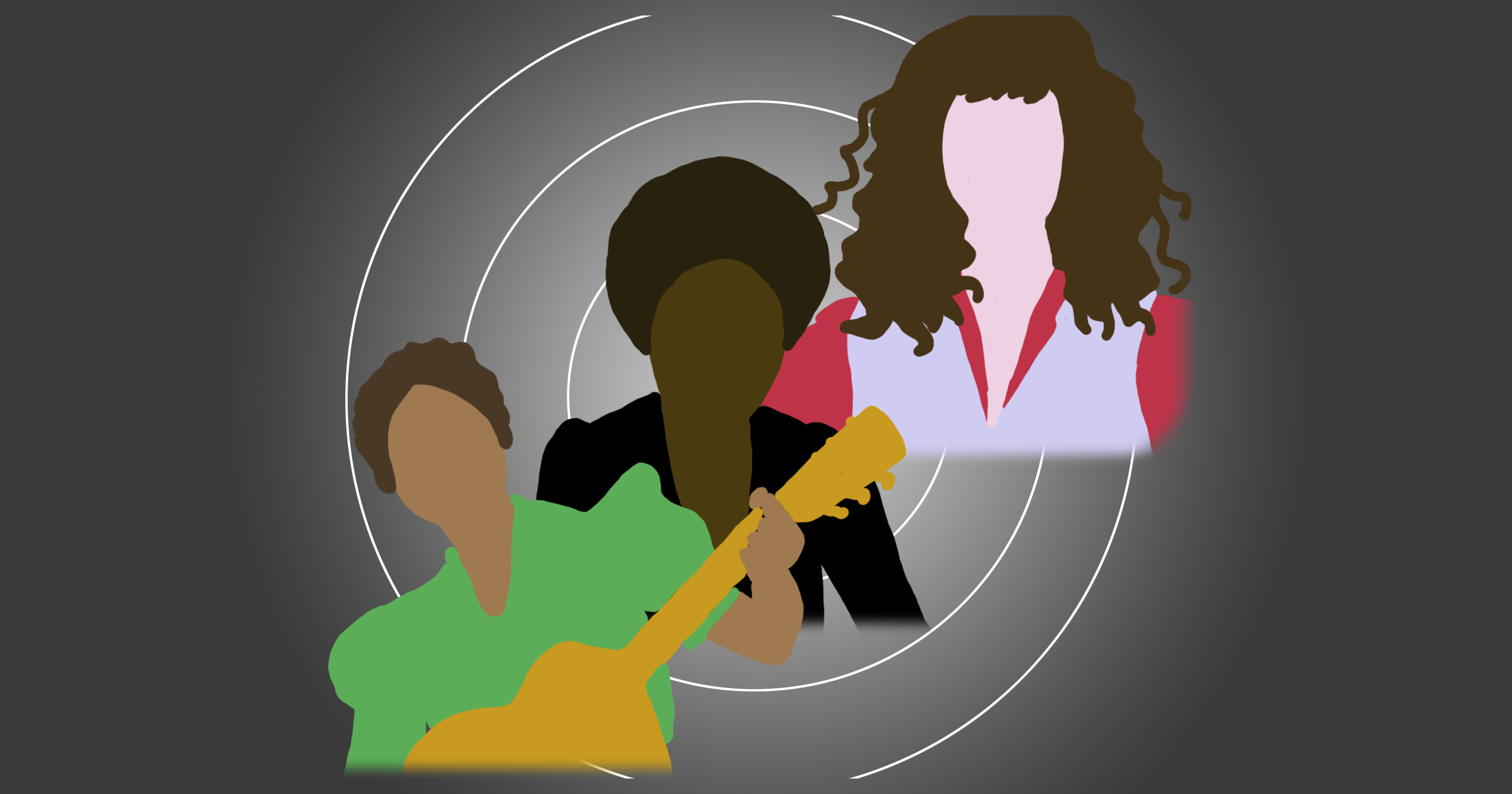 By Alexa Barton
As of recently, the 2018 nominees for the Rock and Roll Hall of Fame include wonderful female artists including Kate Bush, Nina Simone, and Sister Rosetta Tharpe. All of these female artists have shown great influence over the rock and roll culture in general and have produced a great deal of music over their lifetimes. They are all worthy of this honor, but what is the predicted likelihood of their entrance into this hall of fame? Fellow WERS members and Emerson students help predict and further discuss the careers of some amazing women in rock.
English singer-songwriter Kate Bush's nomination, although a surprise to some, was an overdue homage to her intricate and long-lasting career in rock. "Kate Bush is an icon that has informed literally anything you hear on the radio and beyond today," says fellow Emersonian Emma Jane, "Smart lyricism, unbelievable production, countless genius hits, yet somehow she remains unbeknownst to most. I'm so excited about her nomination because she is finally receiving wider recognition for her craft!" With her formal career spanning over 3 decades with top chart songs such as "Wuthering Heights" and "Babushka," she has been an undeniable influence to rock and roll music since our parents were in high school. Her overall independence in the music industry, establishing a home studio apart from her record label in the 80's, was especially impressive as a woman making music during this time. She knows her craft and has been pushing the boundaries of rock with her eccentric style for her entire lifetime.
"She absolutely deserves a place in the hall of fame."
Additionally, Nina Simone, one of the most popular jazz soul artists of the 20th century, was nominated into the Rock and Roll Hall of Fame for 2018. Fellow enthusiast and WERS writer M'Kenzy Cannon speaks about her first time listening to Simone and the political impact it left on her.
"My first introduction to Nina Simone was her song "Mississippi Goddam" at a time when the Ferguson protests were at their height. Her voice, her lyrics, and her overall musical skill absolutely blew me away, especially when considering the continued relevance of a song that originally came out during the civil rights movement of the 1960s. Though people might object to her nomination saying that she's not rocking n' rolling enough, I don't think there's anyone more deserving of the rock title than Nina Simone. She changed the game for all women in the music industry, especially women of color, and ignited a fire that still burns in music today."
Simone's career, starting in the late 50's, extended over four decades and influenced thousands of other musicians and political protesters alike. She has lived through countless eras of change and in turn, her music and jazzy voice continue to be heard through the cries of victory and resistance today and forever.
"Her music transcends jazz, rock, and soul in ways that no other artist has accomplished since..."
Sister Rosetta Tharpe is a pop-gospel and blues singer who greatly influenced the mixture of pop, classic blues, and religious music. Her career started in 1938 and her music swelling through the air for three decades led her to be nominated into the Rock and Roll Hall of Fame in 2018. She is known for popular songs such as "Rock Me" and "Journey to The Sky," as well for her additionally popular black gospel act The Golden Gate Quartet, which she was a part of during World War Two. Fellow WERS member form Behind The Music Desk, Lily
Myrick agrees with this nomination and addresses her as "the godmother of rock n roll." She argues Tharpe's case as a nominee;
"She basically combined blues music and gospel music which was very controversial for the time because blues music was almost seen in the way rock n roll would eventually been seen in the 50s and 60s. She introduced gospel music to a secular audience all while totally rocking out on the electric guitar"
Tharpe influenced people such as Bob Dylan and Elvis Presley and continues to influence Rock and Roll through her music's heart and spirit.
"She's a badass woman who should have been inducted YEARS AGO."