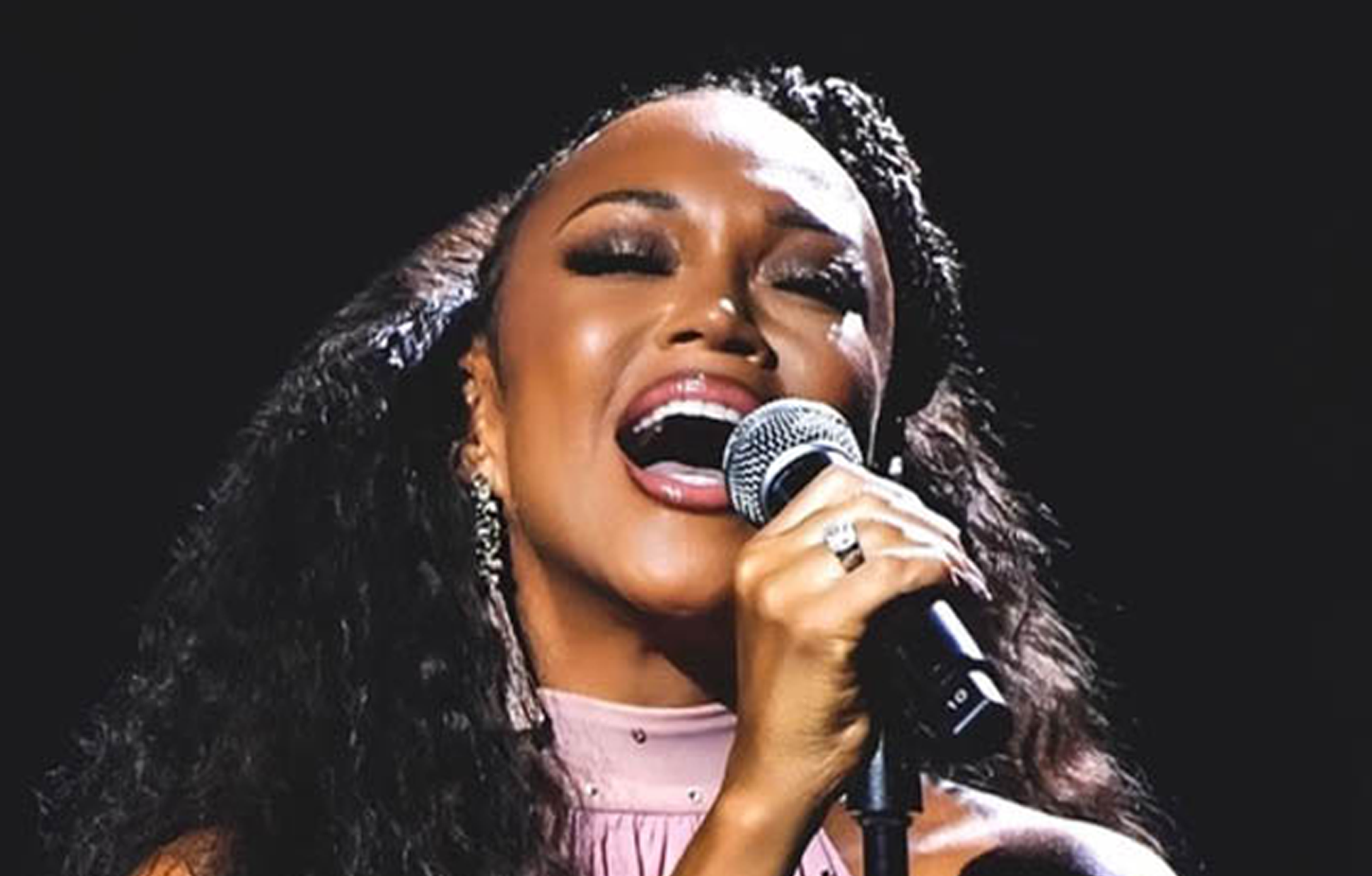 Chanté Moore's music is like a summer breeze flowing over you as you enjoy a favorite beverage with a favorite person. She's coming to City Winery in Boston on Tuesday night, August 15th, to play songs from across her career, beginning with 1992's iconic "Precious" and got to catch up with Secret Spot host, Mo Wilks.
Mo Wilks:  How are you this afternoon?
Chanté Moore: I'm doing well, doing very well. Happy to be here, happy to still do what I do for a living. so just hearing you talk about music I'm like, "yeah, oh yeah I remember that. mm hmm."
MW: Take me back in time a little bit. You grew up in San Francisco, the Oakland area, right ?
CM: San Francisco proper actually, not Oakland. Born in San Francisco, lived in San Francisco.... near the airport, then lived in the Daly City area, and then moved to San Diego. I was all over California, I was in Sacramento. Then I've been living in Los Angeles since 1992. I am a California native, but never Oakland. But that's still part of my hometown, I still count it cause it's real close.
MW: Right, because you have so many musical influences out of that area whether it was the Pointer Sisters, Tower of Power, Sly. I mean, what was the vibe for you growing up with all that music around you?
CM: Well, interestingly enough, the people in Oakland that I was more influenced by were The Hawkins family. My dad's a preacher, and so I was never allowed to listen to anything but gospel music until gosh I maybe like 13. So I really didn't know about Sly & The Family Stone and the people up the street. It was all about gospel, which I think gave me my love for singing songs that I believe in. When I did find out about [Sly & the Family Stone] it flooded in, like just like a tidal wave, because I found so much music like Chaka, and Minnie Ripperton and all those people that we now count as our history... they were not part of my history when I was growing up, so I got a really long, hard lesson about music, which I love and I embrace all of it now from Steely Dan, to Prince, to Madonna. There's so many people that I grew up with, who influenced my life, in my music.
MW: Wow, you mentioned Chaka, you actually covered a song of Chaka's she did with Rufus, "I Got The Love", what was that like?
CM: I'm really a Chaka fan, but I don't have a Chaka voice. So what I really love about her music is that she has such a unique approach to it. I love the way that she'll come in a little bit early to the verse. She'll do something that surprises you. I love her chest voice and head voice and how she can just open her mouth and just belt these songs. And what's beautiful about that is that I can appreciate it. But that's not really my style. When I was younger I used to try to emulate her and a lot of other big, full, full voice singers like Tramaine Hawkins. And that was how I developed my high, high notes, because I couldn't reach them full voice. So I would just do whatever I could. It would flip me into the very, very super high Minnie Ripperton voice, and I thought something was wrong with my voice rather than it being a gift. I thought something was wrong, but that's how I developed it, because I couldn't do what they did. So I did it my way.
MW: I love Tramaine Hawkins. "Fall Down", "The Rock". I mean she's an amazing singer, in her own right, as was the whole family.
CM: Yes they were.
MW: So, music it seems like it's always been your choice for expression. True?
CM: Yeah, I danced a lot. I did a lot of ballet and gymnastics when I was growing up, which I think helped keep me in shape. As I've grown older, people go, "What is your secret?" I'm like, "I worked out a lot as a kid". So music has always been my passion. It's always something I love, and I'm looking forward to being in Boston.
It's been a really long time since I've been there, so I just can't wait to sing the old stuff, and a couple of new things. But, usually I try to give them what they are used to and what they are familiar with. I love being able to see their faces. I love the size of the City Winery. You can always see almost every face, and I love the energy that people have there. I'll be there with friends who I've known since... gosh, 1992!
Chanté Moore plays City Winery in Boston on Tuesday night, August 15th. If you want to rediscover even more R&B and Soul, check in to The Secret Spot, every night at 10 on 88.9 and at wers.org.