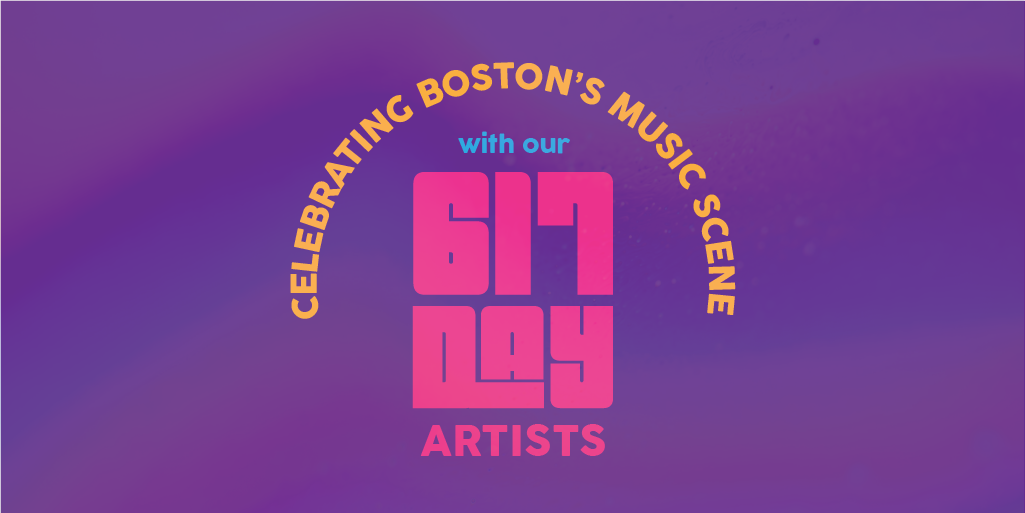 🎉 Happy 617 Day! 🎉 Today, our 88.9 family is celebrating local music, local artists, and local radio with an all day party, including an hour-long edition of Wicked Local Wednesday, and an exclusive concert at 6pm, featuring Autumn Jones, Red Shaydez, and Ripe - three amazing Boston faves.
617 Day wouldn't be possible without all of the talented artists that came together to celebrate with and support us, especially those who lent their voices for our concert and Wicked Local Wednesday. To help you get to know these incredible artists a little better, we asked each three questions about their experience performing in Boston. These are their answers:
What is your advice for someone looking to break into the Boston music scene?
I would say that you'd definitely want to start by doing your research about who is who and what's what. For any market that you're trying to reach, you need to study and understand it. Figure out if a music career is something you're truly passionate about so that the delayed gratification comes as no surprise. It will be a lot of late nights and early mornings. Blood, sweat and tears. Once you break that seal, everything else is a domino effect! -Red Shaydez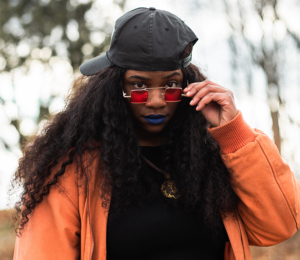 Photo by Emily Gringorten
Check out our full interview with Red Shaydez here!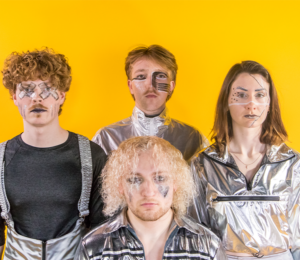 Photo Courtesy of Mom Rock
Get out to as many shows as you can and socialize with the people that frequent those shows. Making friends is the most important thing you can do to become a part of the scene. A lot of the time, the college/university kids that frequent shows have made venues in their own homes and are always in need of new acts to play. When you're starting out, take every show you can. There comes a point when it'll be more beneficial to spread out live dates, but at first, getting your name out there and getting practice playing live is something you can't pass up. -Mom Rock
Hit up the open mic circuit in the Boston area when you are able to. You will find that there are open mics almost every night of the week, and the crowds are some of the most supportive people I have ever met. It's a great way to try out new material, get to know potential venues, and meet other like-minded artists that you might want to create a bill with. My favorite is The Lizard Lounge Open Mic Challenge. I had never played original music before my first time winning the challenge at Lizard Lounge, and I owe a lot to the music community there! Who knows, I might still be playing covers if it weren't for that place. -Savoir Faire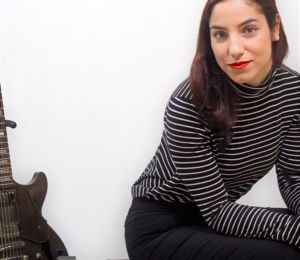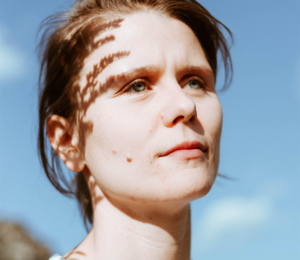 Photo Courtesy of Tory Silver
House shows are a great way to meet people. The music community around here is extremely supportive, kind, talented, the best of the best. Get to know these people. -Tory Silver
My advice for anyone breaking into the Boston scene is to get yourself out there and try to draw inspiration from all of the incredible artists, songwriters, and musicians around you! There are so many great open mics and jam sessions in the city, like the 6B Lounge on Sundays. With so many talented creators, it can definitely be overwhelming and intimidating, but in my experience the people who I used to compare myself to the most and stand around with awkwardly after open mics are the same ones who've inspired me the most and who've relentlessly encouraged me in my craft. On top of that, it helps me to remember that most people who are there to perform understand how terrifyingly vulnerable it can be to share one's original music and that putting oneself out there takes a lot of courage. -The Q-Tip Bandits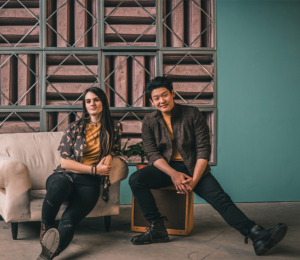 Photo Courtesy of The Q-Tip Bandits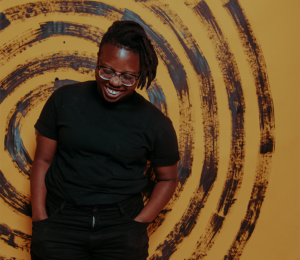 Do some research into the local music blog scene - Allston Pudding, Boston Hassle, Vanyaland, etc. And if you haven't already, find your local faves, and then go to their shows! Normally, I would say "go to shows, go to shows, go to shows," but things are a bit different now. Find local artists whose music you like and reach out. Ask their advice on breaking into the scene, show them your music, and let 'em know you'd love to open for them some time if that's something you'd like to do. Just reach out. -Anjimile
Go to open mic nights, listen closely, and introduce yourself to artists that resonate with you! Then, follow-up with them after, stay connected, and embrace the community. Maybe you can even start hosting your own music gatherings! 
"Scene" is an interesting concept, because it implies that there is a place and space for music - Which, of course, there are prescribed spaces like open mics and venues. There are also an abundance of street performers in Davis Square, Harvard Square, The Boston Common, and Salem. There are porch festivals where anyone can bring music to the streets. There are house shows that you might hear about by meeting some of these musicians outside! Since music is inside us all in different ways, it's important to listen (and dance) and connect. If you want to break into the music scene, you gotta listen, see what resonates, and let people know you care. -Otter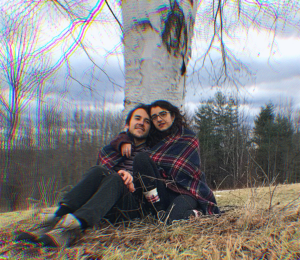 What is your favorite memory you've had from being in the Boston Music Scene?
My favorite memory would definitely have to be performing at BAMS Fest in Franklin Park in front of thousands of people, and also at the Strand Theatre for The Hipstory's Boston Answering. Two historical moments for me and career-changing. -Red Shaydez
In 2019, we were playing a show on 4/20 at a house venue that we'd been itching to play since we started in Boston, and it was the last show scheduled to ever happen there. We had a friend that got into screen printing merch from thrifted clothes and printed our first ever batch of shirts for this show.
Originally, we were first on a bill of 7 bands scheduled to start around 6:30, which had put us in a bit of a funk; however, after an unexpected series of events, we ended up getting moved to 3rd or 4th on the bill around 8:30-9 pm instead. We went on to play one of the most energetic sets we've played, and Josh crowdsurfed for the first time during his solo in "Conversation."
At the end of the set, we announced that we had shirts for sale and the crowd quickly stormed the merch table in the back. One of the people asked how many shirts they could purchase and we asked why. They told us they went to school at Boston University, had seen us play before, and posted a video of us playing "Conversation" on their Snapchat story. It turns out their sister back in Colorado responded to the story saying her and her friends from high school had found us on their discover weekly playlists and were really big fans. It was just so cool that she could see us live. We signed a couple shirts to send to Colorado, and it really made us realize that we had a fanbase far beyond our local scene. -Mom Rock
Oh, gosh. That's a tough question! I am sure I am forgetting many, but  for now I'm going to stick with the album release show I did back in December 2018. I love The Burren - one of the best venues in town! My friends in the band Unnamed Colors opened the night for us, and we have been sharing bills since we were both starting out on the circuit, playing songwriter rounds at All Asia (which is long gone). It was an amazing experience to jam, shred, and really reflect on how far we've all come with a room full of people, some of whom I hadn't seen in a long time. Music is amazing like that. -Savoir Faire
One of the best was a sold out show opening for The Seratones at Great Scott. The crowd was full of energy and the dance moves were spicy. If there was any show I'd feel confident crowd surfing, that would have been the one. To end it all, The Seratones finished off the night with an amazing set. -Tory Silver
One of my favorite memories definitely has to be the first ticketed show we played as The Q-Tip Bandits (at the time we were still Leo Son & The Q-Tip Bandits). We played The Burren in Somerville on a Sunday night in the heart of winter and we sold out the room 33% over capacity. But it wasn't so much the amount of people that were there either that made it so special, it was the quality of the people that were there. I remember looking into the room and seeing my family, and friends from open mics, college, high school and all other corners of my life. So many of the people that I've sang, laughed and cried with packed into one place. The room was buzzing and the love was definitely palpable. Most certainly grateful for everyone that night for this memory! -The Q-Tip Bandits
Meeting my lovely bandmate, Justine Bowe. We met at a O'Briens Pub a few years back. Honey Cutt was headlining, and I was playing solo and Justine's band Photocomfort was playing. A few months later, Justine invited me to her parent's place for Thanksgiving and the rest is history. We're best friends! And musical comrades through and through. -Anjimile
Ahh I've had so many! This is so tough to answer but a lot of my favorite memories have happened during the "smaller" moments like goofing around during rehearsal breaks or traveling to gigs with my team. However, I will say being nominated and attending my first Boston Music Awards event with my entire team was pretty great too. I didn't care that I didn't win, but being around my friends and family along with so many other local artists from so many different styles and genres was really special. -Marcela Cruz
We have one wonderful memory of playing in a tiny basement house show where some of the musicians opted to sit on the washing machine. It was one of our first times playing out together, and we were a little nervous. We didn't really know anybody there, but we felt incredibly welcome. After we played our little duo set, we listened. We were blown away by the diversity of music and its subject matter: Punk stuff about motherhood, slow lullabies, some rage, some soft love songs, some jagged love songs. We can still remember the color of the chairs and what we just ate and who we sat next to and how the whole world paused when someone started playing their song. We are lucky to have so many memories as vivid as this one!! -Otter
What has been most impactful for you about being a musician in Boston?
Seeing my influence continue to grow. My music and other talents have taken me to places I've never imagined. I've become a community leader that brings the people together. I want to continue to create impact and change. -Red Shaydez
The most impactful thing to us has been the house show scene. Boston has a very dedicated community of show-goers always looking to find new music and have a good time. It gave us an opportunity to test out our identity as a band in front of a friendly and welcoming audience every weekend that just wanted to see us succeed. It made us comfortable to take a chance and go nuts with our live show in terms of the makeup, outfits, and stupid stunts that are now embedded into who we are. -Mom Rock
Boston is a relatively small city for the amount of musical talent that it holds. There is such a saturation of music making, and at times, that can feel overwhelming as a musician. How does one stand out? That kind of pressure can lead to musicians giving up, or taking their music elsewhere. It can also breed creativity! I'm very thankful for the supportive community of local musicians that prop each other up. Communities exactly like the ones that form at the Lizard Lounge Open Mic, in fact! I'm a big believer in local musicians supporting each other in any way they can, rather than competing with each other. -Savoir Faire
Realizing that I have a voice. Sure, I don't have a platform like Beyonce, but through music, the community is able to bring attention to injustices. Through lyrics, benefit shows, fundraisers, posting to followers on social media - there are so many ways we can be valuable in times of need. People coming together is powerful, and what better way than through music. -Tory Silver
This one is tough, but something that stands out to me right away is a conversation I had with an older gentleman from one the open mics I was going to right when I first started playing out. I remember after I played he congratulated me and complimented me on my playing and I responded by saying something like "Nah, it was nothing." He paused then said something along the lines of, "Don't act modest, you sounded great. You know you played well, it's alright to feel good about it and own it. Believe in yourself." Thinking back on it, it doesn't seem as dramatic as it felt in the moment, but it was the first time the idea "I gotta believe in myself before anybody else does" really sank in. I think it's safe to say that since that night, I haven't introduced another song with disclaimer and have tried my best to not downplay any compliment I've received. -The Q-Tip Bandits
The people. I've just met so many amazing, weird, freaky, awesome, incredible, talented, bizzare, interesting, deep, lovely humans. -Anjimile
Being surrounded by so many humble and incredible people has been impactful for me as a musician in Boston, along with the many opportunities and platforms that have been created here for artists.  I love being a part of this community and appreciate all the love and support that comes out of it. I've learned a lot from so many people and it pushes me to help keep that alive. -Marcela Cruz
The relationships and the support! The support that musicians give each other has been really moving. Many songwriters share intimate feelings, putting themselves out there on stage or on the street to say something to the world, to be witnessed. That can be kind of scary. When we can connect and say, "Hey, that really moved me," or "I would love to play flute on that with you next time," it can be so meaningful. And it is how many musical collaborations and creative sparks are born! When people come out to shows to support each other, or record together, or just hang around on a porch and sing old folk tunes, it's building inspiration and love. -Otter