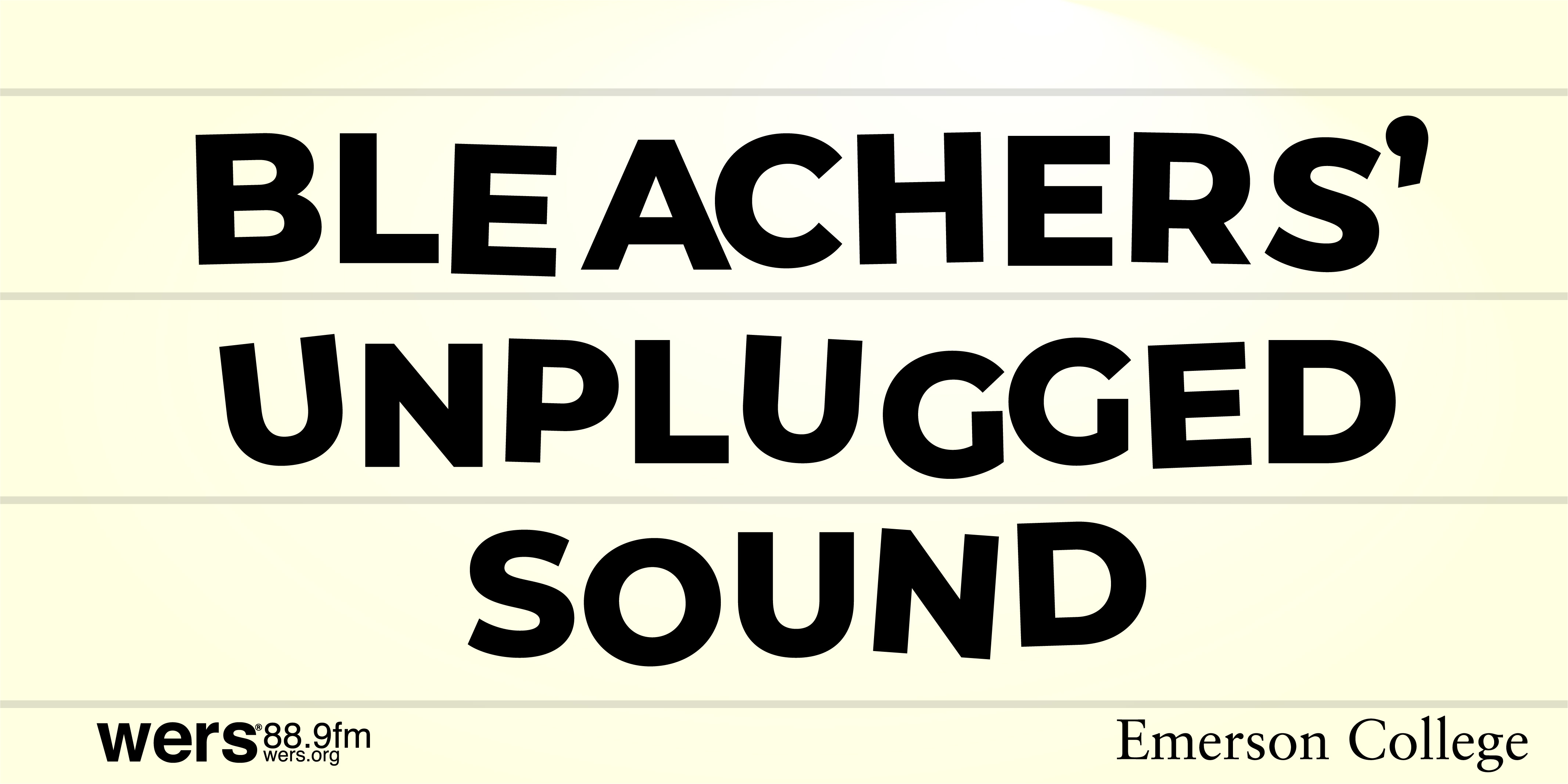 By Andrea Williams
Jack Antonoff has seen many accomplishments in the music industry with his former band, Fun. After the hit single "We Are Young" and sophomore album Some Nights, Antonoff decided to take a different direction with his music, and created Bleachers. With this newfound freedom, Antonoff decided to exchange the pop beats with synthesized ones. That synthesized and produced sound was featured on both of their albums, Strange Desire and Gone Now. With influences such as Yaz, Bruce Springsteen, and The Strokes, Bleachers has been able to create a very unique and infectious sound that their dedicated fans have loved since they formed in 2014.
How they unplugged their sound
As a musician, creating an MTV Unplugged album could very easily be considered a milestone in a career -- with classic artists such as Nirvana and Lauryn Hill participating in them, Bleachers joins a long standing tradition started by creating their very first Unplugged album in 2017.
While it can be hard transitioning from a synthesized sound to an acoustic one, Bleachers were not only able to do it well -- but also in a unique way. For "Rollercoaster," instead of instantly recognizable keys from the studio version, Jack stood on stage with an acoustic guitar. Band members focused more on the piano, drums, and vocals of the song. Though, while people expect an unplugged version of a song to be much slower, Bleachers defies this and shows just how unique their sound actually is. They decided to up the tempo and go at a faster pace.
One song that had the true Unplugged was a song off of their second album Hate That You Know Me. At the start of the song, the audience can see Bleachers use a beat pad to create a Djembe drum sound that was absent from the studio recorded version. Also, the focus was once again on piano, acoustic guitar, and vocals of the song. Not to mention that Lorde was there, who sang backup for the unplugged version.
What makes them different and the same
MTV Unplugged has been going on for a long time. There have been many changes in regards to not only the music, but also the videography of the show. For starters, one thing that a band like Nirvana didn't have that Bleachers did, was video equipment that could bring the viewer into the show itself. If a fan of Bleachers wanted to feel as if they were actually there, they can just go on YouTube and watch it in 360 degrees.
As for the music, most bands only bring acoustic guitars, microphones, and drums to the stage. However, Bleachers brought a piano, a beat pad, and a synth keyboard on stage. Yet, even with all of this new equipment for the music and video, they never strayed away from the true essence of the series - to show fans an unplugged version of themselves.
Get ready for Bleachers at the WERS Wicked Good Festival on August 18th. Free for all. Learn more here.