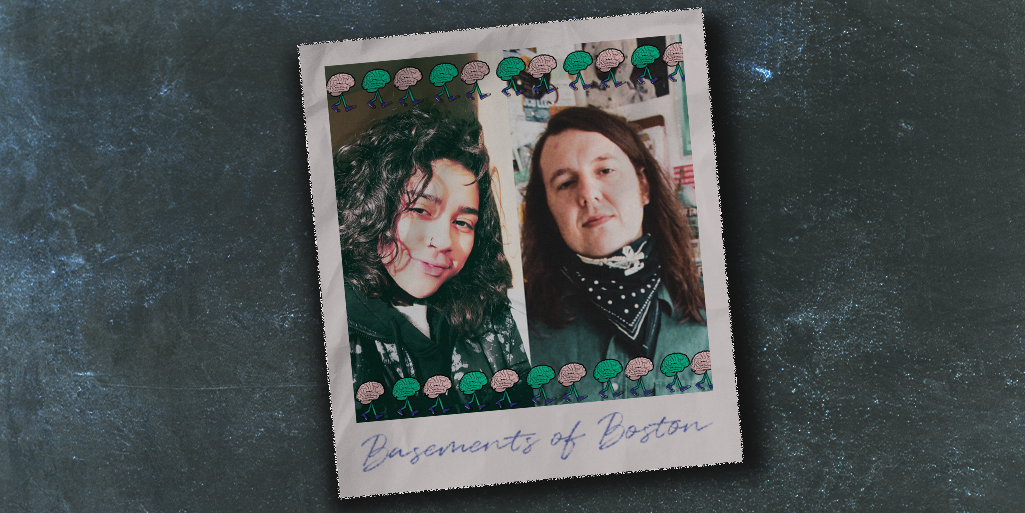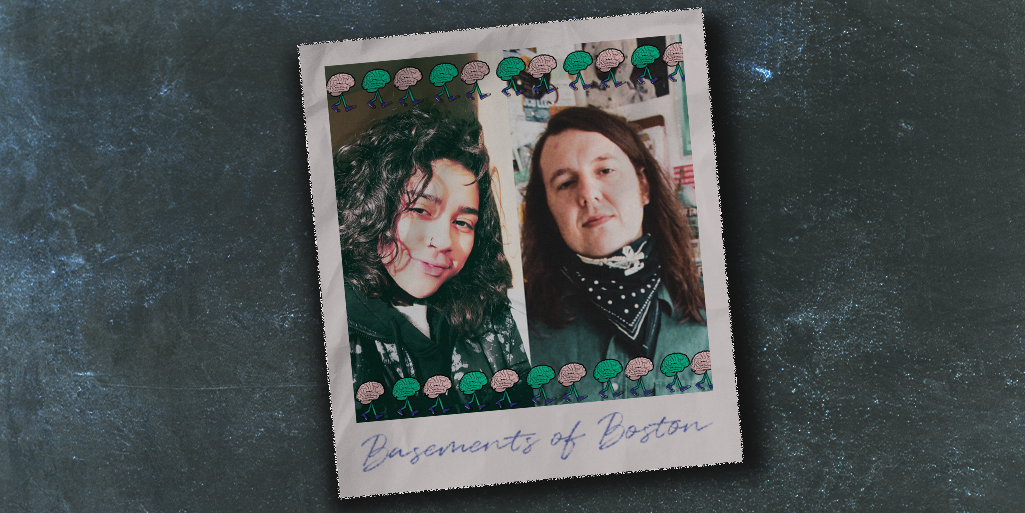 Photo courtesy of Yaritza Bushell (left) and Sam Potrykus (right)
Christopher Stetson Wilson is a Cambridge-based writer, MFA fiction student, former comic artist, and former singer-songwriter. He also DJs as Minnow for a local techno crew called Cake Factory. Some of his comics can be found at dwicefox.com. See more of his writing at shittybooks.com. He works as an administrator for the Emerson College Department of Journalism.
Sam Potrykus (poe-TREE-kuss) is the co-director (with Emma Leavitt) of Brain Arts, and the director of the Dorchester Art Project (DAP), a community arts space and music venue in Field's Corner. Originally from Braintree, Sam moved in 2008 to Boston, where he got involved with a DIY collective living situation in JP, a house called the Whitehaus. For years, the Whitehaus functioned as both an underground music venue, as well as the center of operations for the Boston Compass, Brain Arts' print newsletter. Sam joined me via Zoom on June 18, along with Yaritza Bushell, a programming intern at Brain Arts and student at Hampshire College.
Sam and Yaritza speak about how white supremacy and racial segregation have affected Boston's music scenes, about the negligence of premier Boston arts organizations, about how art and music heals community trauma, and how Brain Arts and the Dorchester Art Project are trying to be a force for change.
I opened the interview by asking Sam to share a memory that demonstrated what is special about the Boston music scene.
Sam: It was a recent memory: Last year at the Boston Music Awards, Dorchester Art Project won Best Intimate Live Music Venue. But it wasn't just the winning, it was the fact that we were at the House of Blues and we knew more people there than we didn't know. It really felt like the Boston music scene was taking over this otherwise inaccessible and gargantuan space. That was a great memory for me, walking around the House of Blues knowing personally the people on stage and the people in the crowd. There's a funny video of us winning the award, and my ridiculous surprise; I just shouted really loudly. It's very funny.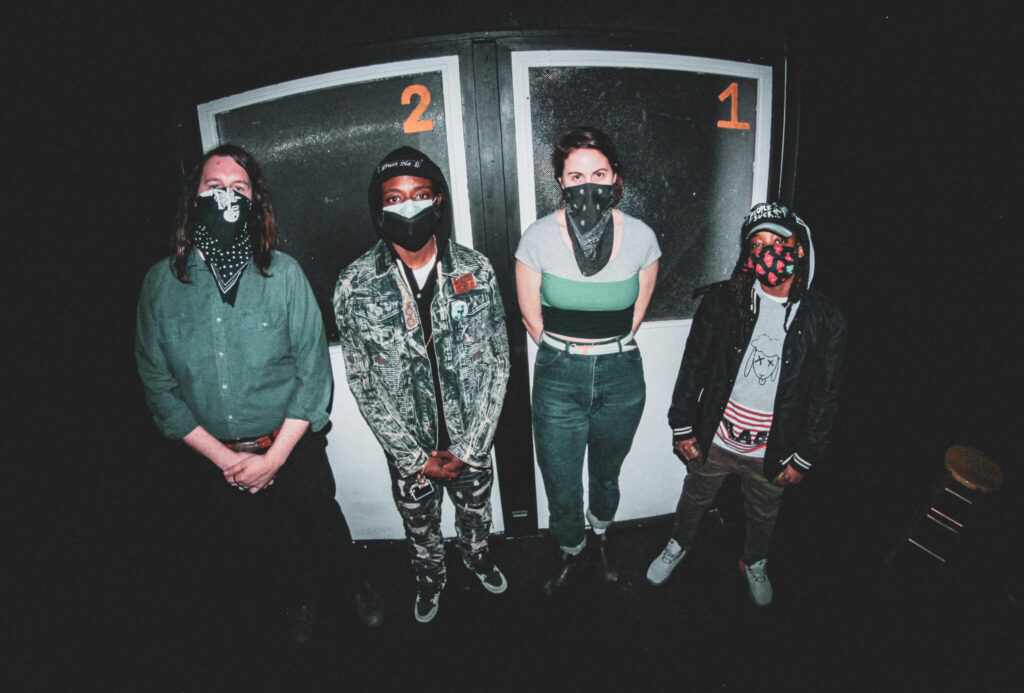 Photo Courtesy of Brain Arts
Who has been struggling, or even suffering the most in recent years from the state of the music scene in Boston?
Sam: Definitely the artists in the neighborhoods with no major arts organizations to speak of. And that would include specifically Dorchester, Roxbury, [and] Mattapan. There are a few spaces in those neighborhoods, but those are the ones that have hurt the most. I think that has changed recently. I think even the Boston Music Awards is an example of that shifting in a better direction where all these incredible Dorchester and Brockton artists are represented.
It's the same thing that affects every other level of society, which is systemic racism. The music scene falls victim to that as well. Any disproportionately affected neighborhoods that have a lack of resources are the ones that are struggling, or have struggled.
Do you feel musicians and artists are undervalued in Boston compared to other places? And what can they do to boost their perceived value?
Sam: Definitely undervalued. That's the reason our organization exists. We send out messages to [larger] institutions all the time, calling them in to support the organizations and artists that create the art and the culture that people brag about in Boston. And they ask us to do shit for free all the time and we need to be the ones to stand up and prove our value, demand it, really.
Yaritza: This connects to the previous question, that things are changing. A lot of the artists we're connected with are heavily into community support, community-oriented work. Artists are heavily into promoting other artists, and that's something the Boston music scene has struggled with, not boosting up their own people. But that's changing now.
Sam: At least from my perspective, the Boston music scene is mobilized. The people we roll with care about community building. I think the same principles were there when I was at the Whitehaus. With the recent [Movement for Black Lives] at hand, but even before that, just the way the poetry scene has come through and shown support for the music scene. I think it's limited to even talk about the "Boston music scene" because there's so much culture in and around music, especially those poets, who are so vital to being the voice of the movement and the culture. They kind of get left out of the conversation.
There's definitely a lot more community-oriented actions in the arts scene. It's not just, "Oh, I want to get my single heard." People are booking shows and putting on younger artists and donating money to good causes.
What do you think might be driving that change?
Sam: Obviously, the Black Lives Matter movement has been a big catalyst for change. We've seen more artists step up and help lead rallies. It's about being woke. If you're woke, it's not just George Floyd, it's all the people that have been killed by police violence before that. It's even the city trying out the late-night T service and then cancelling it before ever giving it a chance. These are issues that artists and culture workers need to be paying attention to because they affect everyone's lives. It better be mobilizing, it better be galvanizing for the community for us to respond to things that happen in society.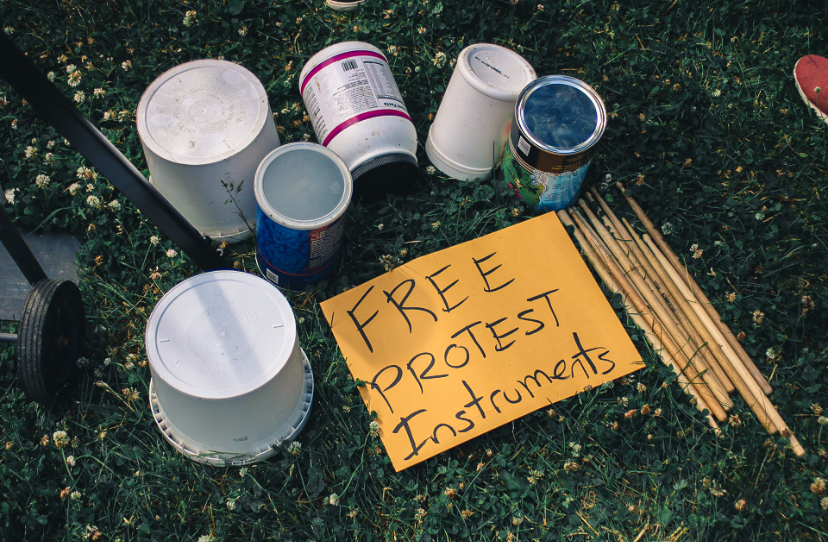 Photo Courtesy of Brain Arts
What do you feel the scene needs most of all right now?
Sam: We talk a lot about dismantling white supremacy and the institutions that maintain white supremacy - changing up the institutions that claim to be the premier arts institutions. The arts institutions that are supposed to be the arts institutions of Boston don't know the work that Yaritza and I are doing. We're calling them in. That's what would be good for the whole music scene, if more of these institutions paid attention to what was going on down at a grassroots level.
Yaritza: A lot of our advocacy is finding opportunities, like grant opportunities, and letting our artists know about it through social media, emailing them, showing these opportunities to these artists for them to take some power back.
A lot of [major Boston arts institutions] reach out and ask us, "Can you provide a list of artists?" or, "Can you give us a list of venues?" and that's not something that Brain Arts or Dorchester Art Project wants to do because a lot of the work we do is really valuable, and it's hard work, and these institutions don't want to do that kind of work, or they don't value [community work] as much as they need to. We want to change the way these institutions value community work.
Sam: We're a 501(c)(3), we're a nonprofit organization. Our mission statement, it's a little dry, and maybe we can explain it in a cooler way, but it's "To realize creative independence in systematically undervalued communities." Even the techno and the punk and the indie rock communities are undervalued. That's our great lane and purpose in this world, to merge the independent and DIY and rather privileged, but still undervalued communities, from which I came as a suburban kid, and to merge them with the undervalued communities of, as I've talked about, Dorchester, Roxbury, Mattapan -these systematically oppressed communities [from which] resources were kept for so many years. That's why we use the term "undervalued," taking the hip-hop community or the poetry community, or even the healing arts. That's a big thing for Dorchester Art Project, creating a space for people to speak their truths and have their healing ceremonies, have their events. [The healing arts] is an art form that is not widely respected, I don't think.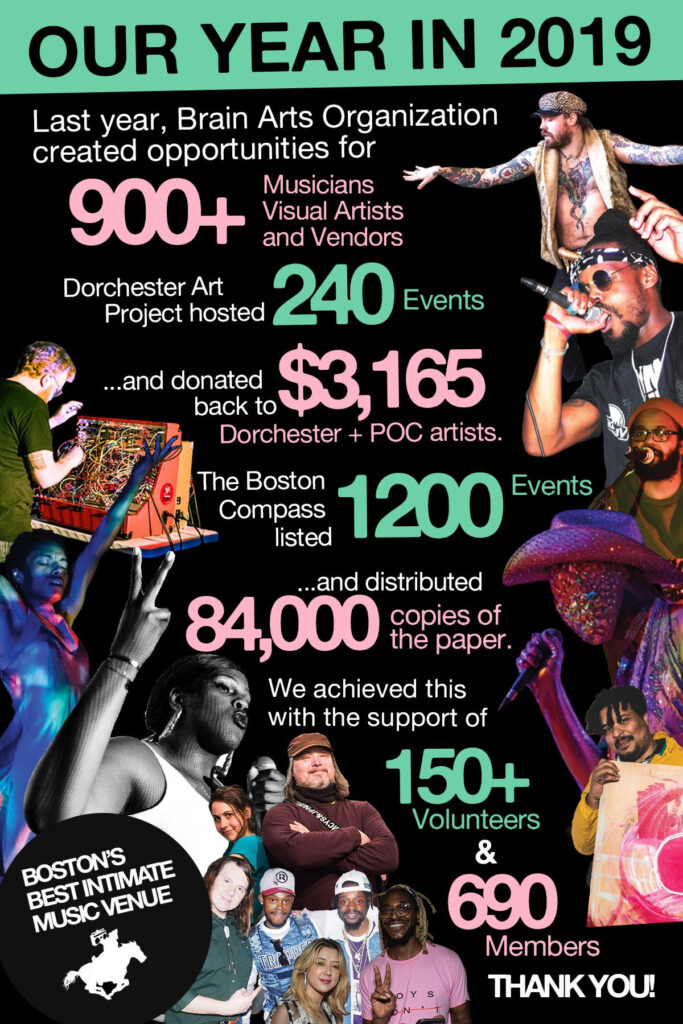 Photo Courtesy of Brain Arts
What do you mean by "healing arts?"
Yaritza: [Healing arts] can be poetry slams, artistic events. It can fall under theater, music, rapping. The arts can be healing in so many ways, not just like reiki or yoga. Just having that opportunity to tell stories through the arts is really important for communities like these because their stories aren't highlighted ever. So Dorchester Art Project holds that space for those undervalued communities to take up space and tell their stories and take back power.
Even having that community to come together just to recognize each other in that moment, that artistic feeling, just having that community is spiritually healing. Dorchester Art Project really values having that space.
Sam: The second part is for artists and individuals to realize their own power; recognize and create their own opportunities and power themselves. It's not just some organization handing out opportunities. That's an important part of what makes Brain Arts and DAP who we are. You bring out your own ideas and we'll help you realize it. It says that in the mission statement.
We've done some food tastings from our Congolese neighbor. Even outdoors, the sage ceremonies. If you followed the footage of the youth-led march this past Wednesday, they had an entire healing ceremony at the beginning with an elder burning sage and other herbs and centering the crowd. It was actually a call repeated throughout the march that everyone would stop and the organizers would ask you to center yourself and be present. I think breathing, exercises like that, it's an important part of the movement. That's something I learned from the youth. Yaritza's even closer to that age bracket. I've learned a lot about how we can build community by focusing on self-care and healing. There's just a lot of trauma out there. As an art space we need to create that space if we're going to have any meaningful change. It's a youth movement.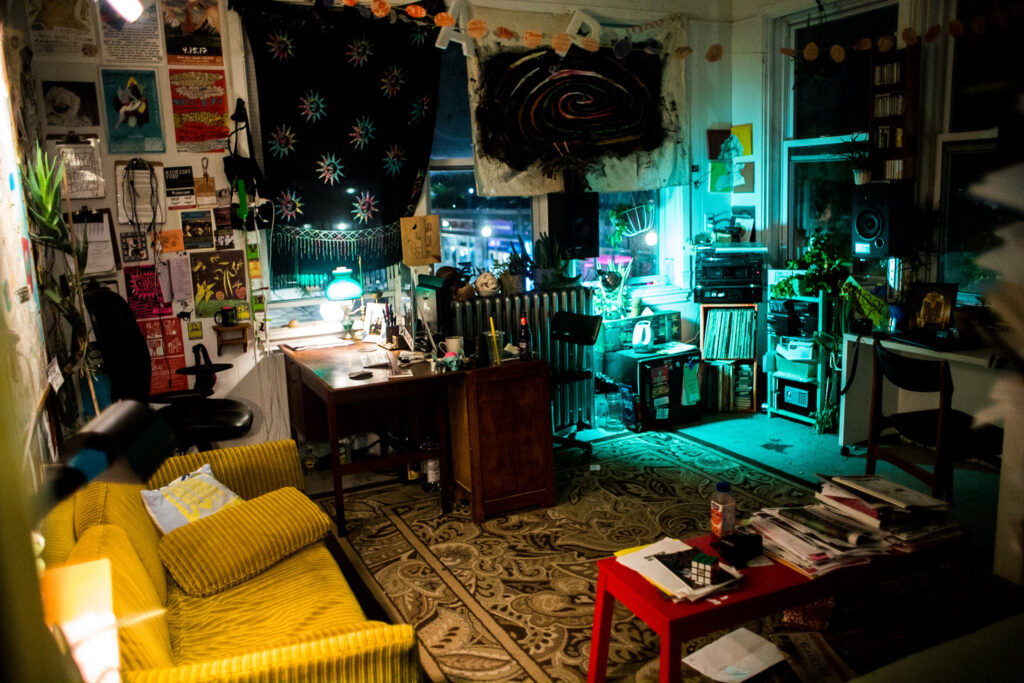 A look into the Brain Arts Space; Photo Courtesy of Brain Arts
You've spent a lot more time organizing and promoting shows without a dedicated venue than you have with one. How has running this community-oriented venue changed how you see the music scene in Boston?
Sam: I feel like I had to respond to the neighborhood that I was in. Moving to Field's Corner and learning about the community and meeting everyone here has inspired me in so many ways. It's given me so much purpose in life. Literally finding the artists - a lot of people don't consider themselves artists, whether you're making food or practicing a ceremony. I've been trying to find the artists that are hyper-local to Dorchester. I still have my people in Somerville and Allston and JP, but [they also] see the work we're doing in Dorchester and really appreciate it as being a space for undervalued artists; the hip-hop community, for sure, but even just broadening it up to community meetings. We love being a space for new non-profits to meet and gather. I have several groups who are interested in opening their own space and they come to DAP to learn their craft. I still care about the bigger community but I think, in a word, it's "hyper-local." That's what has changed my efforts in my life. It's been a great joy.
Why is Boston so fractured along musical genre lines and even racial lines, and what can we do about that? What is your organization doing about that?
Yaritza: I grew up in Somerville. I'm [close to] Boston but again, I don't know what's going on in Dorchester, Roxbury, Mattapan. I do want to know what's going on, but it's hidden and it's not talked about. Their experiences aren't highlighted.
Sam: I don't see them as separate [scenes]. The scene is segregated because society is segregated. I think the work DAP and Brain Arts are doing are not just for the arts community, it's for the whole society. We're trying to lead by example. I follow the youth, the way they lead. It's about respect for one another, centering self, putting POC voices at the forefront of the movement. Because, if you haven't had the most oppressed people leading, then it's not meaningful change. I do what I can and I use my privilege for good, but if we didn't have Yaritza's perspective or Jacory [Martin] or the incredible staff and volunteers in the Brain Arts world telling us what to do, we wouldn't be going anywhere fast.
At the end of the day, what makes this scene worth fighting for and why should artists and organizers stay in Boston rather than move to another city?
Sam: How about the people who can't afford to leave? That's me. We're the working-class artists. This is our fucking place and we're holding down the fort. Whether I'm from Braintree or Somerville or Malden or Western Mass or Brockton. This is our fucking place. I've never even thought about leaving.
Yaritza: I agree. I grew up with my family struggling and fortunately I was born into privilege. Even though I am Latinx, I have enormous amounts of privilege and I see people I care about, close to me, struggling. If I didn't care about their well-being or their lives, why would I be doing this work? Do I even care about them if I don't use my privilege to do this type of work? It just matters to me because the people I care about are in situations that I'm not in, but I want to be helpful.
Sam: It's a no-brainer. It's a question for some people, if you come here for college, thinking "Should I stay in Boston?" And I've always been an advocate of "Definitely stay in Boston, but only stay here if you care about making a difference. If you're going to do good, go do good wherever." We're just the ones doing it here and we'd love all the support and we do love to meet people from all over who care about the people in Boston. Just be helpful.
Some artists recommended by Sam and Yaritza:
MiSFiTS Club Cypher (Medino Green, J.A.B.S, Kweeng Doll) - LGBT+ rap trio
Most High Kingdom - Roxbury R&B/hip-hop collective ($ean Wire, Milkshaw Benedict, Najee Janey, Miranda Rae)
Lance Jackson - Randolph, MA hip-hop
Dzidzor - African folklore performing artist, curator of Black Cotton Club community org for art & poetry (Instagram: @blackcottonclub)