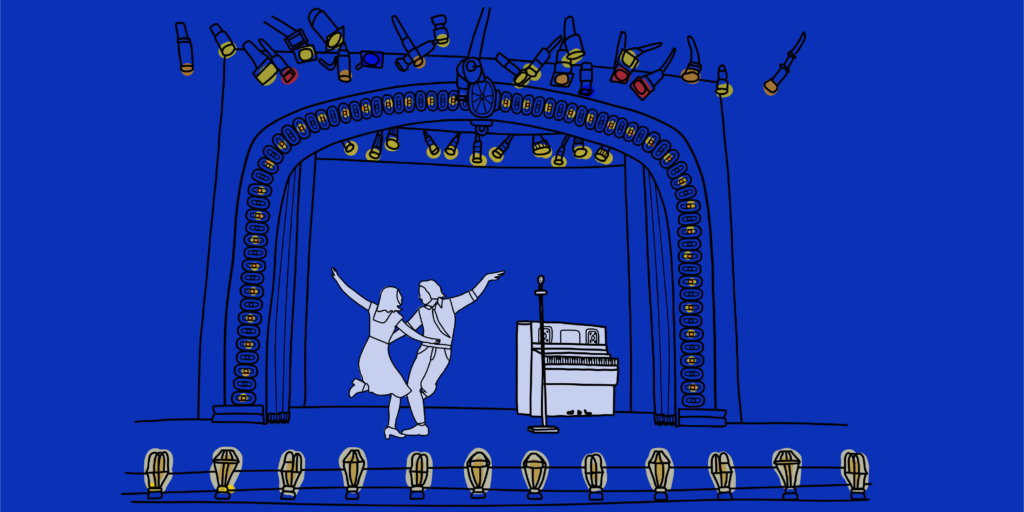 By Simon Luedtke
Biographical musicals are all the rage on Broadway right now. From Carole King's Beautiful to The Four Seasons' Jersey Boys, it seems the world cannot get enough of them. Some lean heavily into artist nostalgia, reliving an iconic group's glory years. Others advance and broaden the musical format by exploring new genres entirely. Many of these musicals pair classic music with unbelievable stories of each artists' true career experiences. Still, others find a cohesion throughout a body of work and conjure an original story out of them. Whether to keep on pining for the old days, or to progress the medium to broader horizons, here are some of my picks for 5 Artists Who Deserve Their Own Musical.
1. Joe Bataan
There are few artists on Earth more underrated than the great Joe Bataan. A Filipino African American born in Spanish Harlem, Bataan is a unique gem of midcentury soul and Latin. His work possesses an interesting and unheard texture of New York City in the 1960s and '70s. His music evokes and inspires the likes of Smokey Robinson, Ralfi Pagan, and Eugene McDaniels.
Even more impressive, however, is the musician's tale of success. Bataan was known to have the best street credit in the game, finding himself in and out of jail and using each stint to advance his musical influences. He even once funded an album by consulting a local gangster. Everything from Afro-Cuban to Latin to Brazilian traces can be found in his versatile tracks. To hear his slice of history on the main-stage could be a real gift to theater.
2. Joni Mitchell
This project is simply long overdue. The American folk musician became a powerful voice for women in the singer-songwriter movement of the 1970s. She's got writing chops to match her friend Carole King, and a voice to match her frequent collaborator James Taylor. Mitchell's best work has survived the years and thrived with later generations. Her song "A Case of You" is easily one of the most covered songs, with versions from Tori Amos and even Prince.
Known for her evocative lyrics and stripped back instrumentation in her early years, Mitchell gained the ears of millions at a time of tumultuous political and social protest. Later in her career, she turned to pop, electronic music, and grander symphonic soundscapes. Following her life as a young girl with polio in Canada to an icon of new age feminism would certainly make for a beautiful production.
---
Love musicals? Check out Standing Room Only!
---
3. Ben Folds
The groundbreaking rock and pop artist of the early 2000s has made an enduring impact on this generation's music. Even his early work with Ben Folds Five contains genre-bending classics like "Brick" and "Selfless, Cold and Composed." However, his solo work is what would truly shine in a musical context. Though Folds' life may not be the most intriguing subject for a full Broadway production, I can certainly see his music informing a fictional narrative.
The rawness of emotion on tracks like "Still Fighting It" and "The Luckiest" are reminiscent of a Jason Robert Brown piece. Then tracks like "Rockin' The Suburb"s and "B***hes Ain't S**t" add a dose of youthful rebellion to the mix. To distill the career of Ben Folds could be to create a Spring Awakening for the 21st Century.
4. Perfume Genius
Here is the most experimental of my selections: Perfume Genius, born Mike Hadreas. This would be a far cry from biographical musicals today. Nevertheless, I thought it important to include him on this list. There is a performative air to his music that I believe would thrive even more with a visual aid. His latest album No Shape (2017) takes the form of an extended love letter to his boyfriend, Alan Wyffels. The universally praised production made quite a splash in the music industry. Much of Hadreas' work explores his sexuality and the difficulties he faces as a gay man in society. However, his voice does not address protest conflict so much as it does the humanity of the LGBTQ community. His projects are not only sonically realized, but emotionally as well. The tenderness and honesty of his music would be a valuable new direction for the musical world.
5. Brittany Howard
Brittany Howard was surrounded by Americana, blues and rock music from a very young age. She grew up around Athens, Alabama, in a junk yard that once burned to the ground from a lightning strike. Her passion for guitar that was adopted in her teenage years would soon shoot her to stardom as the lead singer of Alabama Shakes. She has revitalized southern rock with the Shakes' two albums Boys & Girls (2012) and Sound and Color (2015).
Her musical prowess does not stop there. Howard heads several other endeavors, like her recent acoustic trio Bermuda Triangle with Jesse Lafser and Becca Mancari. She has even delved into loose rock and near punk territory with her band Thunderbitch. Wherever her voice and guitar is present, there is passion, honesty and intensity. Not only is Howard a remarkable musician, she is representative of so much that is missing in Broadway today. Southern culture, new age rock and blues tell stories just as vibrant as folk, pop and big band jazz. It is past time we see it taken to the theater.
Simon is a writer and street team member for WERS. He is studying Journalism at Emerson College and hopes to pursue a career in broadcasting.