By Tiffany Carbon
The "27 Club" gained recognition in 1994 after Kurt Cobain's untimely death. He joined Janis Joplin, Jimi Hendrix - rock/alternative legends who also tragically died at age 27.
Many wondered what it was that drove all of these insanely talented people to death. They were all adored by many - the media, music industry, and fans. They were also all at the prime of their careers. Do you ever wonder what it would've been like with 20 more years of these artists, or even just two? People question how to honor these geniuses but the answer's all in the music. All you need to do is listen.
Kurt Cobain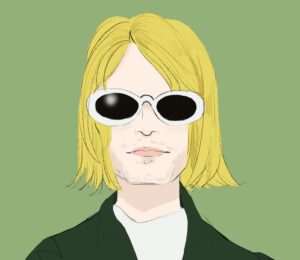 The name rings thousands of bells for anyone who hears it - even those who aren't fans of rock. As lead singer and songwriter, he founded the iconic grunge band, Nirvana, along with bassist Krist Novoselic in 1987 Seattle, Washington. Their first album, Bleach, was released in 1989. It gained the new band a good amount of recognition, as it was a different sound with a blend of alternative and punk rock that audiences hadn't heard before. After catching the attention of major labels, the band released their second album, Nevermind, in 1991. Their lead single from the album "Smells Like Teen Spirit" boosted their popularity as it deeply connected with the teens of the 90s and began what many now know as the 90s angst and grunge era. Soon, the band shifted from the humble Seattle music scene to worldwide fame.
With 1992 came the release of their third and final album, In Utero. Cobain, Grohl - their longest running drummer - and Novoselic all agreed that it was their best. Cobain used the album as a way to vocalize his issues with fame and idolization. By that time, depression and drug addiction was heavily plaguing him and sadly became a larger part of his life. In 1994, when news broke of the singer's suicide, an entire generation of people was heartbroken. It's been more than 20 years since his death, yet Cobain's mark on the alternative and rock world is still an immensely intense one. People who weren't even alive for Nirvana's reign still call themselves fans, constantly listening and praising the significance of the band and Cobain's artistry.  
The Grammy's awarded Nirvana with Best Alternative Music Album in 1996. In 2014, the band was inducted into the Rock & Roll Hall of Fame, along with a 2000 NME award for "Smells Like Teen Spirit" as Best Single Ever. To this day, Nevermind continues to be renowned as one of the top 10 best and most influential albums to ever be released. Many fans struggle with finding the best ways to honor the singer. Yet, it's obvious as the most important thing to Cobain was his music. Honor Kurt by listening to his music and passionately jam out to it without a care in the world.
Janis Joplin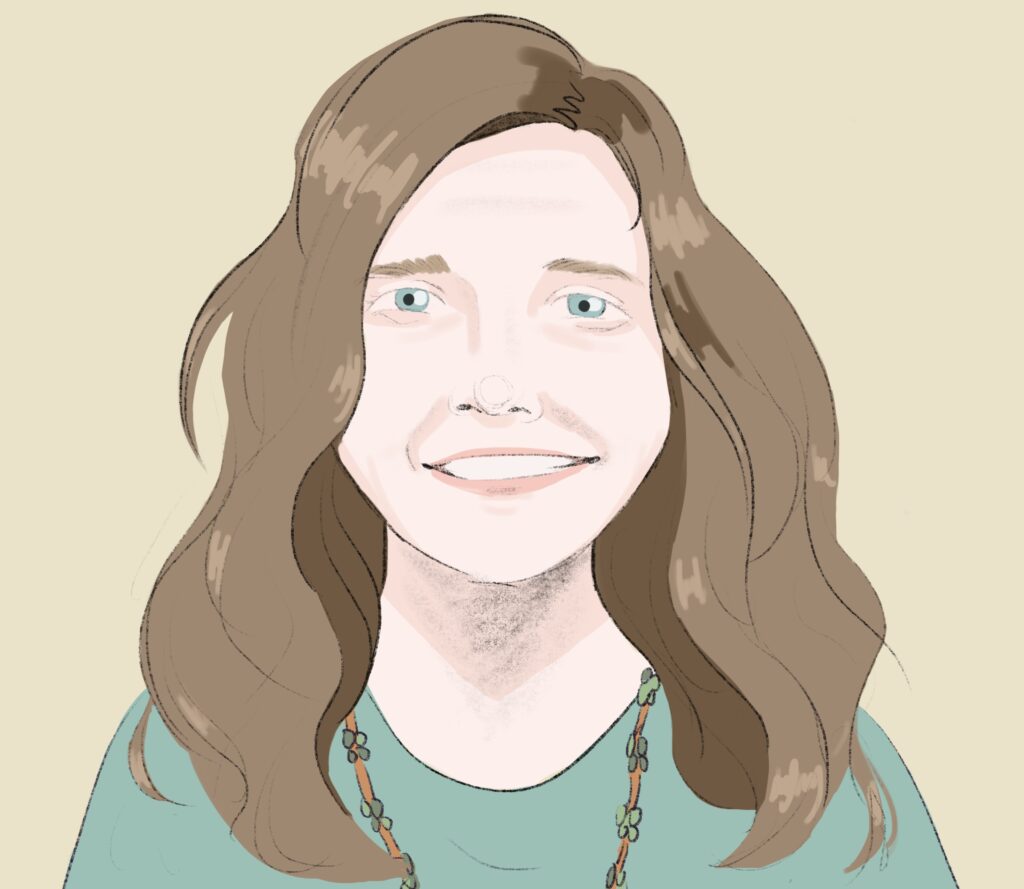 Janis Joplin floored and amazed audiences with her unrestrained style. She performed folk and blues music in small Texas clubs and bars before settling in San Francisco. Once there, she became the vocalist for the band Big Brother and the Holding Company. Performing at the Monterey Pop Festival in 1967, Joplin wowed audiences with her electric voice and style during her version of "Ball and Chain." Following that, Joplin was in the running for the title of best white blues singer to ever grace the industry. 
After that, the band gained a larger following, signed with Columbia, and released their first major-label-backed album Cheap Thrills in 1968. Joplin's single "Piece of My Heart" was released and made its way around the nation as an intoxicating and liberating hit. She became more even more assured of herself - an effect of newfound confidence that success granted her. She was a rock icon in the making with an aggressive voice and amount of talent and range that made everyone respect her for who she was. 
Despite the attention and fame that they gathered, Joplin left Big Brother and formed another band, the Kozmic Blues Band. Their album saw a matching amount of success as Big Brother, reaching number five on the charts. With Kozmic Blues Band, Joplin performed at Woodstock, the iconic 1969 music festival that many still see as the greatest event to ever happen in music history. She had a sense of pain and power in her voice that helped to connect to the generation listening. She was taking the industry by a storm and didn't care to fit into any boxes. However, Joplin died in 1970 of an overdose right at the prime of her career and what it was shaping up to become.
Her effect on the music industry awarded her with a Grammy Lifetime Achievement in 2005. She won another lifetime achievement award at the She Rock Awards presented by the Women's International Music Network in 2019. Her posthumous album, Pearl, and single, Me and Bobby McGee, was also put into the Grammy Hall of Fame. Her strength and vigor set the path that allowed many others to follow. Honor Janis and her legendary history by supporting women in rock, folk, alternative and giving them the same respect as any man.
Jimi Hendrix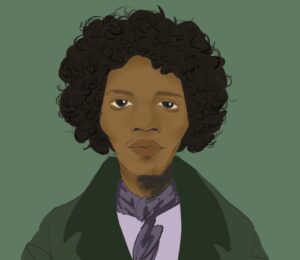 Though he was born and raised in Seattle, Jimi Hendrix owes the city of London for boosting his career. Music became his prime focus as he was able to avoid the Vietnam War. Discovered playing his guitar with his teeth at a New York City Club by Chas Chandler, he easily gained a manager. After moving to London 1966, he quickly formed his band, The Jimi Hendrix Experience by September 1966. His ferocity, creativity, and individuality gained him many admirers such as the Beatles, the Rolling Stones, and The Who. Inspired by those artists, along with Bob Dylan, he picked up different techniques of theirs, strumming it into his own. The band had three big hits that year: "Hey Joe," "Purple Haze," and "The Wind Cries Mary" before releasing their impactful debut Are You Experienced? In 1967 - forcing the London music scene to adapt to his style.
After a triumphal performance at the Monterey Pop Festival, Hendrix settled back into the US. He released his third studio album, Electric Ladyland that same year. Audiences flocked out to his shows, all dying to see the guitar master in his element. Everyone desired to see the sensation that had become Jimi Hendrix. Despite being known for his wild and exuberant talents with the guitar, he craved to move beyond that. He wanted to progress, to improve his other skills, and increase his success even more. Unfortunately, before he could do that, Hendrix died in 1970, leaving behind numerous unfinished works and a legendary impact.
In 1992, The Jimi Hendrix Experience was inducted into the Rock & Roll Hall of Fame. He also received a Grammy Lifetime Achievement Award that same year. With only four active years in the music industry, Hendrix still left a permanent footprint. He made his mark in rock while also heavily blending the deep-rooted history of African-American blues. If you want to honor Jimi Hendrix, then recognize him as more than some guitar-smashing hippie. Acknowledge the musical and lyrical complexity behind his music that guaranteed his spot as a rock legend.
Amy Winehouse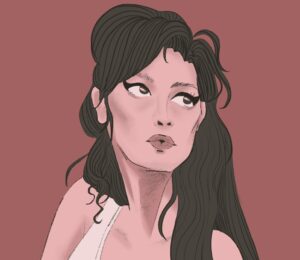 With the voice, soul, and talent that Amy Winehouse had, it's very hard to forget her. The London born 
musician first got into music when she learned guitar at age 14. After becoming fully invested with music at age 16, she began performing for various jazz groups. Island/Universal records discovered and signed Amy after her close friend gave them her demo. Amy's released her debut album Frank in 2003 and it gained much critical acclaim throughout England. Frank perfectly blended jazz, soul and hip hop on the album as all three genres had always been dear to her. She was very fascinated with American hip hop and R&B groups their influences were very evident in her work. At only 20 years old, Winehouse had many people extremely inspired and fascinated by her creative gifts. She also gained a double platinum debut album that also gained two BRIT Awards nominations.
Three years later, in 2006, Winehouse released her sophomore album Back to Black. The album awarded Amy with an extreme amount of success in America - quickly becoming a worldwide sensation. She made history as the album charted higher than any other female British artist. Many still see "Rehab," the top 10 hit and lead single, as Winehouse's best song. Using her signature sound, she detailed her personal opinions and struggles with her addictions. The record sounds directly out of the Motown 60s as Winehouse dug deeper into soul and rock styles. Winehouse took risks that other artists of her day weren't taking. She incorporated every single music genre that she grew up around and made them into her own personal sound. Winehouse told her stories in a way that individualized her as an artist and her deeply gritty voice caused echos around the world.
Before her untimely death in 2011, Winehouse was named the Best Selling Pop/Rock Female artist at the World Music Awards. Back to Black also gained a then record-breaking five Grammy awards in one night, a moment that will go down in music history as unforgettable. Winhouse's artistry gained her much recognition, praise, and love from everyone who listened to even just one song. Though the media tried reducing Amy to her personal struggles, it is Winehouse's musical talents that make her live on as a legend. So, it's important to honor her as the illustrious, unforgettable, outstanding musician she was.