WERS is proud to be listener supported for over 70 years. Join us today and be a part of the community of music lovers that serve as the foundation of our station.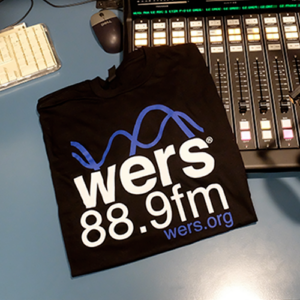 WERS T-Shirt
Pledge $6 a month and we'll send you our favorite WERS t-shirt! Whether you're going to the beach or jamming out at a concert this summer, stay stylish in our short sleeve black crew neck shirt perfect for any summer day.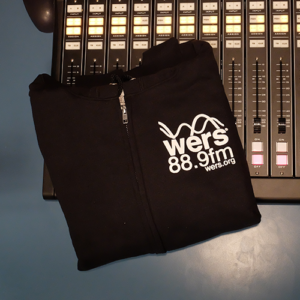 WERS Hoodie
Pledge $15 a month, and we'll send you our stylish and comfortable WERS hoodie - now at a discounted price for a limited time!

WERS Cozy Combo
Pledge $20 a month and get yourself the cozy combo, featuring a WERS hoodie and socks! The combo is both stylish and superior in comfort.

88.9ers Swag Bag
Become an 889er at $88.90 a month and grab the ultimate summer swag bag including all of our WERS swag which even includes a pair of concert tickets. You don't want to miss out on this one. Be spoiled by us all year round. Read about the exclusive perks about becoming a part of our 889ers society here.
Photography by Bobby Nicholas III
Become a Member by Phone:
Call WERS at 1-617-824-8700 to become a member by phone. One of our wonderful staff will be happy to help you get started with your membership!