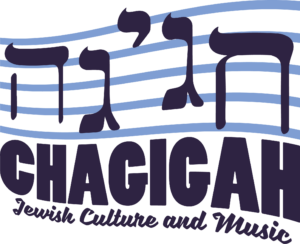 Changes at Chagigah as WERS announces plans to expand the popular Sunday morning American Jewish music program.
For 37 years, Chagigah has been a staple of WERS' Family Friendly Weekends. Beginning this Sunday, the new host from 8am-11am will be Hal Slifer. You have probably heard him filling in for George Knight on the WERS morning show, and he's also filled in many times on Chagigah!!
At the same time, current host Mark Grossmann will be spearheading the expansion of our American Jewish music programming to additional digital platforms. We thank Mark for his five years of work on the show and developing the music and content to a point where we feel a need for expansion.
Among the plans are a new 24/7 stream on WERS.org coming soon, plus podcasting as well!  Stay tuned for more information as our plans become reality!!