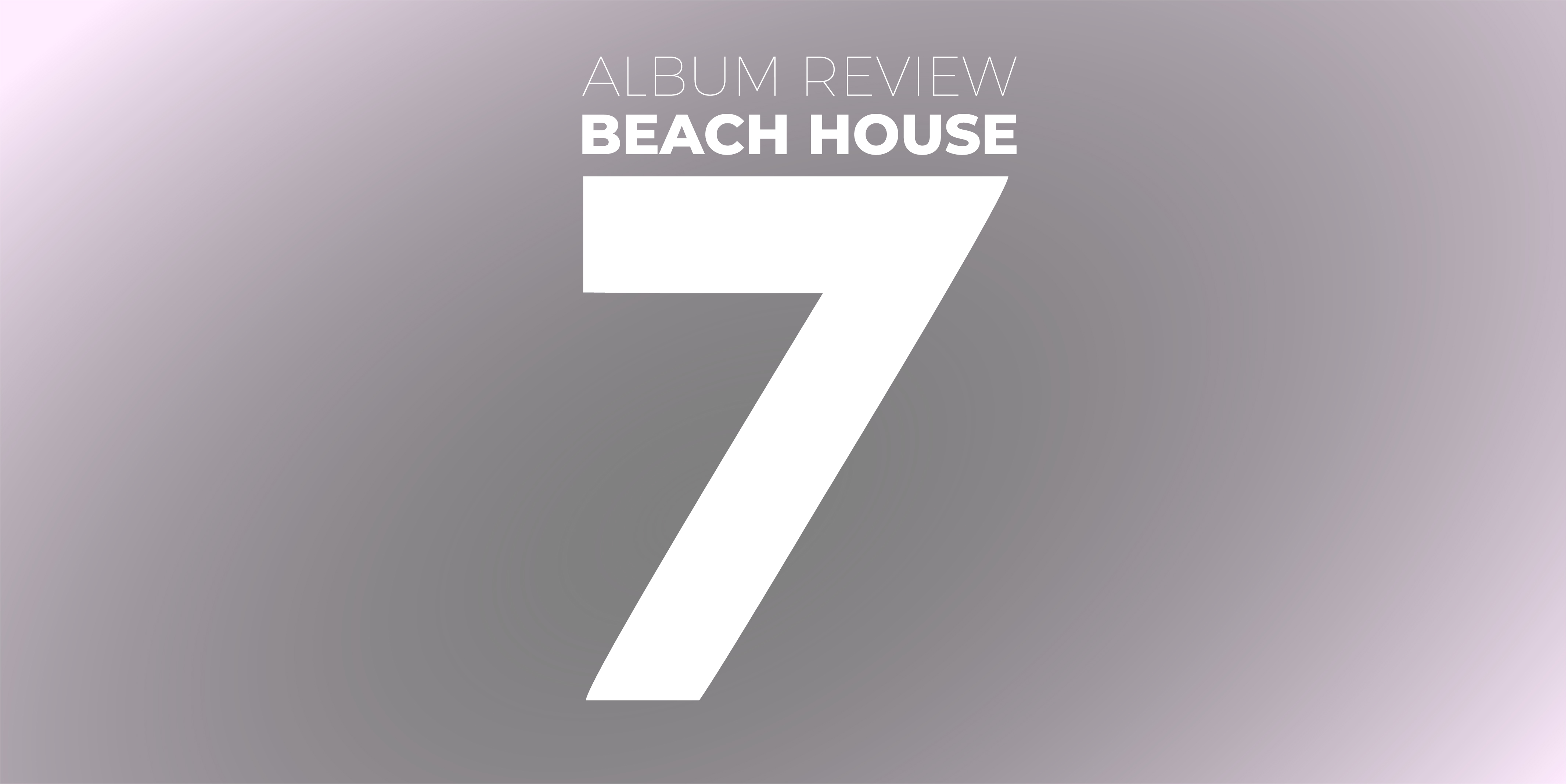 - By Andrew Muccitelli -
Throughout their twelve years of releasing music under the name "Beach House," Victoria Legrand and Alex Scully have never made a project as resounding and immersive as their seventh album, 7. This album has the emotional depth of their fifth record Depression Cherry and the whimsicality of their debut, Beach House.
Beach House has an incredibly unique sound that is simultaneously haunting and inviting.
Their last album, Thank Your Lucky Stars found a sound on the border of comfortable and creepy. However, 7 marks a notable departure from the dreamier aspects of Beach House's music. In the past, most of their songs consisted of dream pop instrumental tracks. Lead singer, Victoria Legrand, gently vocalized her thoughts. The result is a dreamy soundscape that completely immerses listeners. Listening to a Beach House song feels like taking a sound-bath. The songs on 7 take on a darker sound while still retaining the elements of Beach House's music that attracted fans in the first place.
The most striking track on 7 is the opener, "Dark Spring."
The instrumentation on this song sounds more like that of a Slowdive or My Bloody Valentine record than a Beach House one. The frequently distant drums of a Beach House song are scrapped. A thundering kick drum takes center stage here, pounding reverb behind a distorted yet pristine guitar riff. "Dark Spring" has a drive behind it, and it begins Beach House's seventh album with a statement.
In an interview with Stereogum, Legrand acknowledged this drive, stating that "'Dark Spring' does have some sort of propulsive force. It feels like a change, transition, darkness, chaos. But that's where it is. Anything else is really up to the listener." Lyrically, the song describes the chaotic beauty of stars, frequently referencing red giants and the constellation Orion. The lyrics share a quality with the rest of the following songs on 7: a sense of ethereality.
One of the most intimate songs on 7
is the lead single off the record, "Lemon Glow." Legrand sings in her signature lower register, describing an unsatisfying relationship. The song describes finding salvation in the warm-toned glow of dimmed lighting. This song fits in perfectly with a common theme throughout all of Beach House's music, which is light and darkness.
The band themselves chooses to perform in the dark for the most part. They are only occasionally lit by flashes of colored light. When playing festivals, the band requests to perform during the nighttime, so as to have the proper mysterious setting for their live performances. The seeking of intimacy within darkness and the finding of comfort in dim lighting described in "Lemon Glow" is a mantra of sorts for Beach House. "Lemon Glow" is the backbone of 7 and serves as the thematic centerpiece for much of the album's lyrics.
If you enjoyed any of Beach House's previous albums, you are guaranteed to love 7.
It maintains the eerie delicacy of Beach House's former albums while introducing a darker and fuller sound. The lyrics of 7, like all other Beach House lyrics, are interpretive and unique. It is easy to get lost within each and every song on this album. The songs on 7 invite you on a personal journey, and Legrand's vocals guide you through a narrative of doubt and at times, longing.
One of the best aspects of 7 is its emotional relatability to listeners. This is in part due to the broadness of its lyrical content. Legrand describes emotional discontent, feelings of dissociation, and the uptaking of cosmic energy all within the first fifteen minutes of the album. Do not be surprised if you find yourself relating your personal issues to the broader concepts Legrand chronicles. That is what comprises the magnificent lure of Beach House as a band.