WERS IS PROUD TO PRESENT OUR 4TH ANNUAL 617 DAY!
Join 'ERS on Friday, June 17th for 617 Day, our annual celebration of local music, local business, and local radio.
Why 617? It's been our area code in Boston since 1947, two years before 88.9 signed on!
This year, we're capping the day with a concert at Brighton Music Hall starring some of our favorite bands from all around Boston: Coral Moons, The Q-Tip Bandits, and Mint Green!
Celebrate 617 Day at

Brighton Music Hall
Tickets to our 617 Day Concert are available here. We will also be broadcasting the show live on 88.9 starting at 8pm Friday night!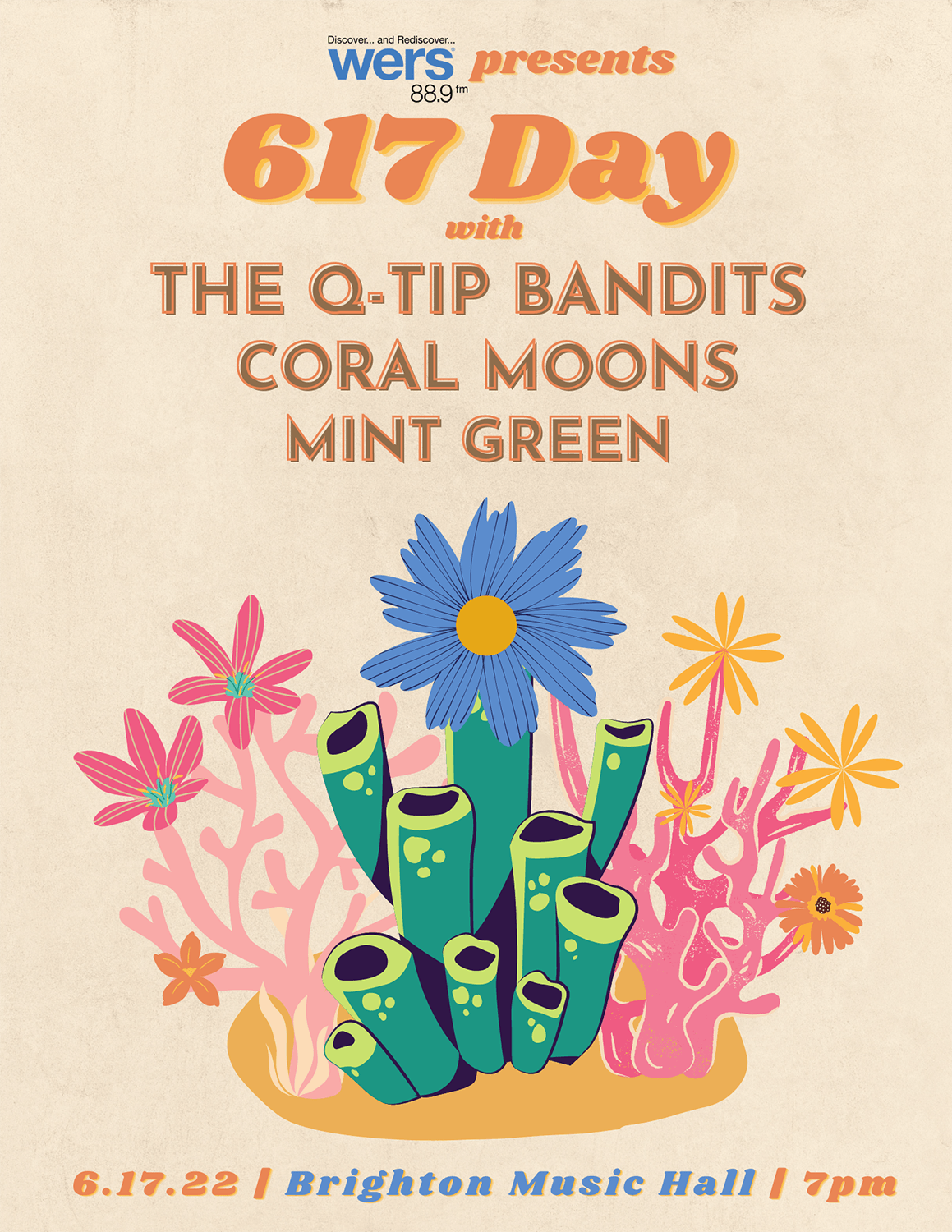 For our Musical Neighborhoods Video Series, WERS' Video Coordinator Ethan Gabert-Doyon headed out to different Boston neighborhoods to film local talent. Check out the three videos below to see the incredible stories and performances he collected. 
CHECK OUT OUR LATEST LIVE MUSIC FIELD GUIDE
READ ABOUT OUR 617 DAY ARTISTS
Get to know the 617 Day artists involved in this year's celebration by reading the interviews below!
A huge thank you to all of our sponsors - Check them out below:
Boston Common Sponsors
Tremont Street Studio Sponsor
UnCommon Radio Sponsor