By Nicholette Bentz, News Coordinator
Artist: Lord Huron, Trampled By Turtles, Allison Ponthier, and more!
Venue: Veterans Memorial Stadium
When: August 19th & 20th
Let The Anticipation Begin!
Last weekend, the In Between Days Music Festival made its way to Veterans Memorial Stadium in Quincy, MA. I love local, live music, so when I had the opportunity to cover the event on Sunday, the second day of the festival, I jumped at the chance to do some reporting on it. Then, I looked at the lineup, and became even more excited. Packed with a dynamic, well-diversified lineup, I could picture myself crawling towards the front of both stages for nearly every set. 
Up until the In Between Days Festival, I had never been to an official music festival before, so the experience was all new to me. But alas, I grabbed my voice recorder, my fellow 'ERS photographer Campbell grabbed her camera, and we were on our way!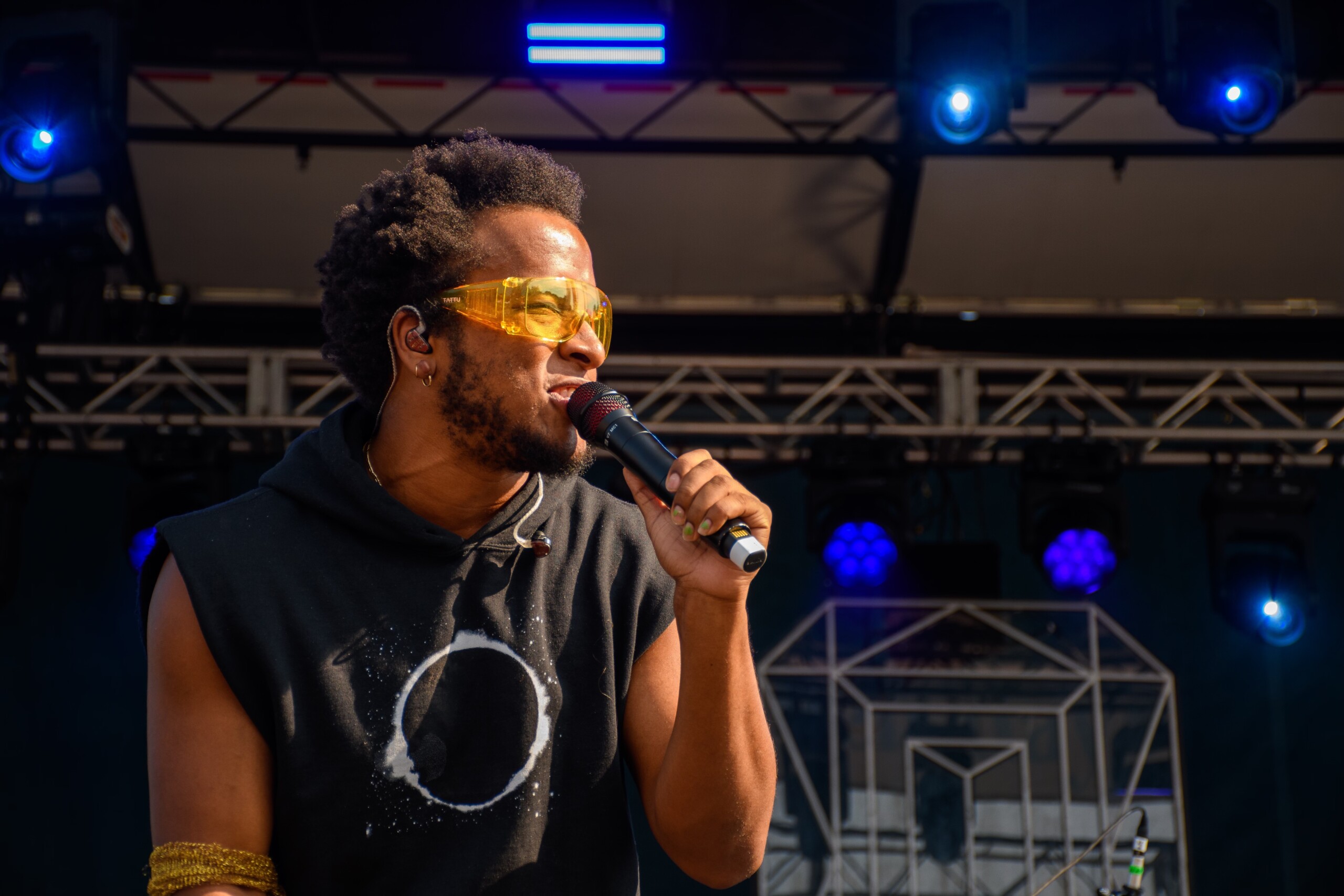 THE JOURNEY THERE
If you're familiar with the T, then you're familiar with the laundry list of MBTA construction sites, closures, and shuttle bus replacements. We started our trek around 11 a.m. from the Park St. stop, so that we could check in with our press passes by 1 p.m. In reality, the Red Line and shuttle bus combo to the Wollaston stop took us nearly two hours when Apple Maps promised a 59 minute ride. It wasn't fast, and it wasn't glamorous. But we made it. 
Later on, I talked with some people in the crowd, and they shared similar frustrations with the lack of transit options to get to the venue. However, this was the only complaint I heard all day. Some people told me they simply gave up and Ubered, others brought their own cars to save themselves "the headache."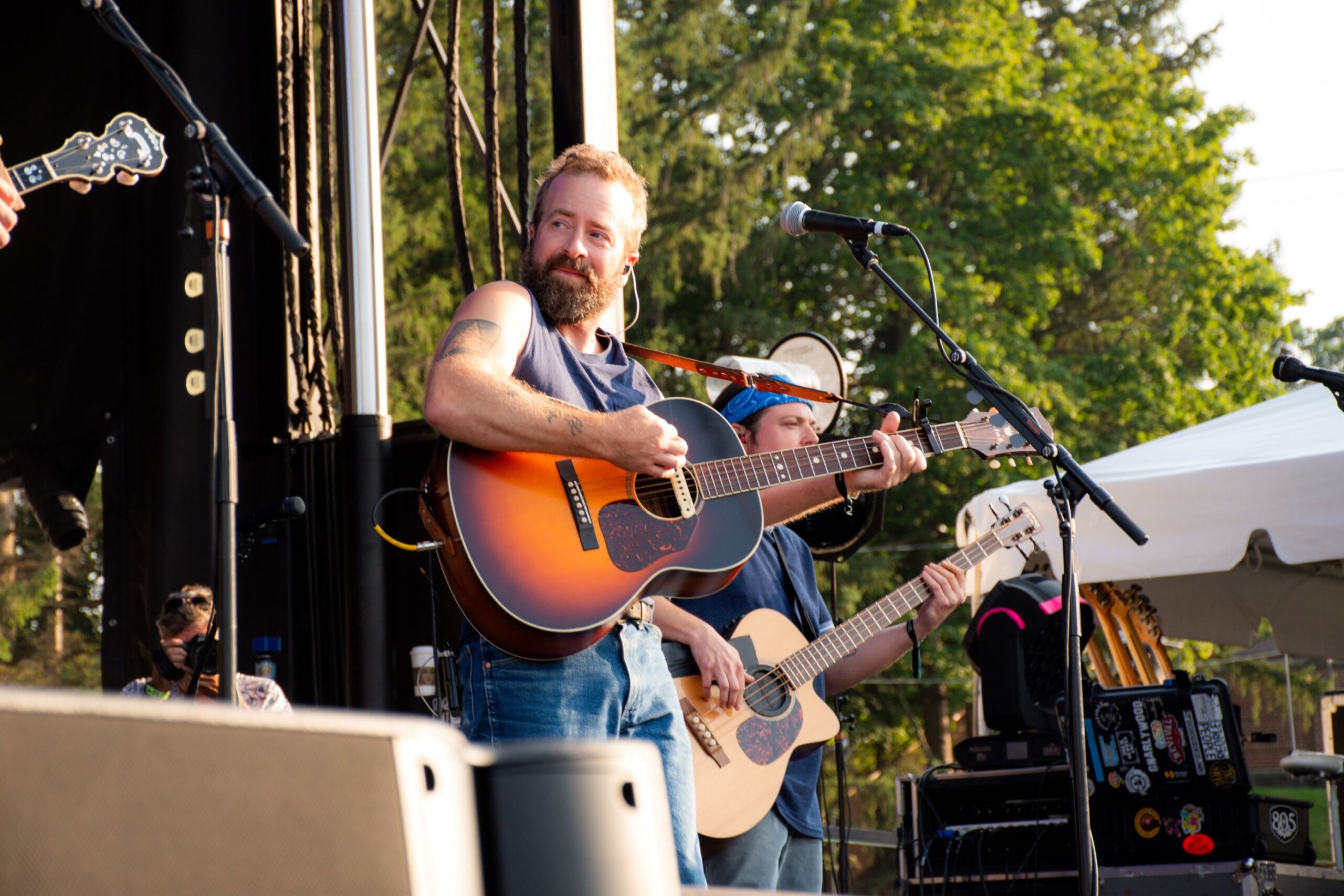 ENJOYING THE DAY
After our nerve wracking sprint through security, the rest of the day was great. I had my sit-down interview with David Simonett, the lead singer of Trampled by Turtles, who shared with me that he still gets nervous before every show. He also said that he was looking forward to Lord Huron's performance, as well as Yoke Lore's set. Something I learned about music festivals after talking with Dave is that they're just as fun for artists to play as it is for crowds to watch them, because they're able to see other artists/bands that they wouldn't otherwise be able to see. 
As the day's lineup heated up, so did the weather. Fans coming through security immediately flocked to the center of the field where a sun shade was set up. Just behind them, two rows of vintage clothing sellers set up tents to create a mini vintage market, coordinated by Little City Thrifty. Campbell and I loved this part because it was a great break from the heat, and the vintage sellers' selections were awesome. We may or may not have found some cute things for ourselves here too!
Next to the Little City Thrifty market, in the rear of the field, was a filtered water station that was free for everyone to enjoy. This was a lifesaver! In fact, I think we refilled our water bottles here at least four times throughout the day. Keches Law Group, who had a booth on the field adjacent to the vintage market, sponsored the cooling station. Christine Wheeler, the coordinator of the booth, said it was the firm's first time sponsoring a music event like this, but that she was so thrilled that they did.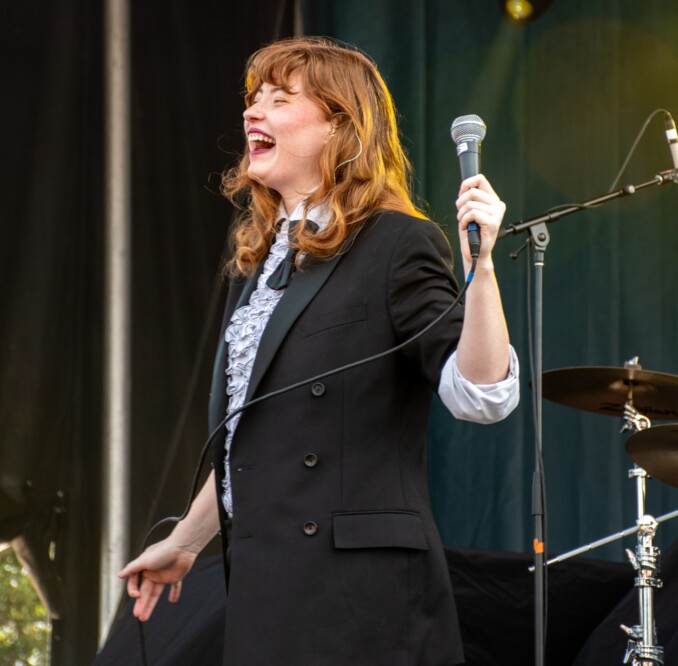 A MUSIC-PACKED AFTERNOON
Later in the afternoon, we secured a few minutes with 'ERS favorite Allison Ponthier after she finished her set on the main stage. Allison told us that she particularly loves playing shows in Boston because the crowd is always "so receptive, and you can tell they're there for more than just to listen to music." Allison also revealed to us that she'd appear with Lord Huron later on to play their shared song "I Lied."
The day went on, the sun went down, and the lineup of food trucks and tents next to the field called our names. Campbell and I actually noted how awesome the selection of food vendors were because they had a little bit of everything—tacos, BBQ, vegan, and more! 
We snatched our tacos, talked to some newcomers in the crowd on how they were liking the event, and got ready for the artist everyone said they were excited for: Lord Huron. I am a huge Lord Huron fan myself and honestly, I got so caught up in the day that the reality of seeing them live didn't hit me until they were on stage. They were awesome! Campbell will back me up here with some amazing action photographs, but they were electric.
And just when I thought the day couldn't get any better, we packed up our equipment, turned to leave, and saw the entire Trampled by Turtles band standing casually, with beers in their hands, enjoying the show near the back with the rest of the crowd. This was so funny for me to see because they were all just hanging out as if they weren't performing on the same stage a few hours before. Dave saw us, we thanked him again for his time earlier, and he gave both of us a hug. It was the perfect, full-circle moment to end a busy day of music journalism.