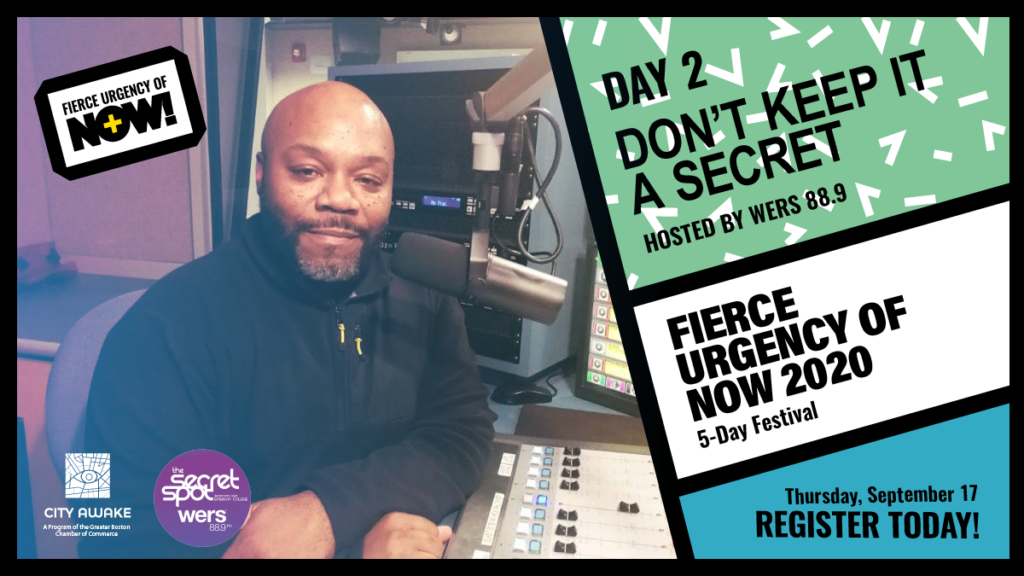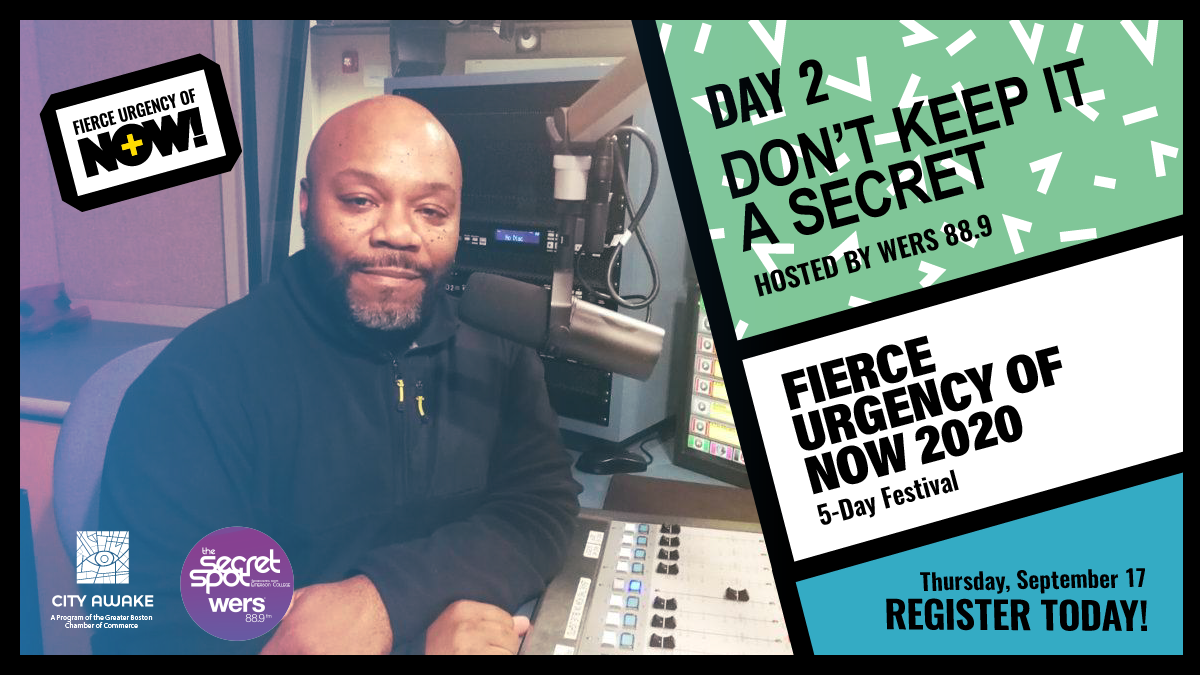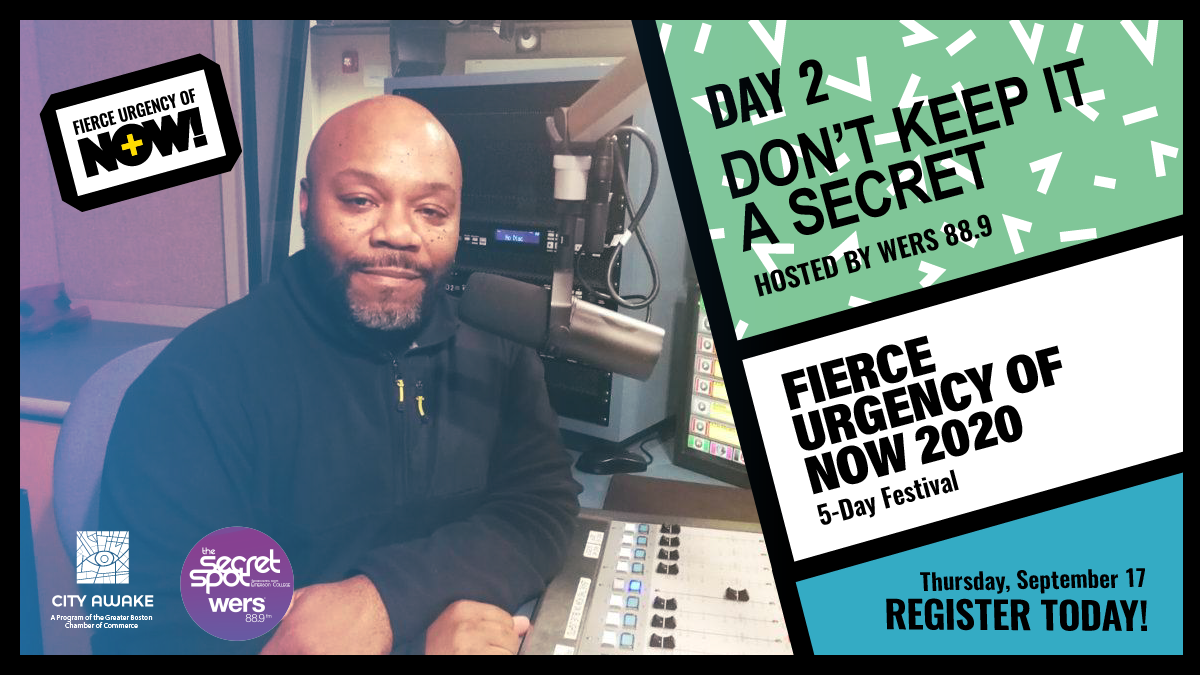 Join WERS for a conversation on Black radio's impact in Boston on Thursday, September 17th @4PM
About this Event:
Black music has always played a significant role in American culture. However, in Boston, the radio airwaves skim the surface of the most impressive songbooks of R&B and Soul. 88.9 WERS offers a hand picked, curated broadcast every night known as The Secret Spot. When the hustle and bustle of the day is done, The Secret Spot delivers the smoothest new tracks, deepest throwbacks and an ounce of real talk. Truly a soundtrack that's perfect for whatever's clever. Rather than fill up on musical consumption that amounts to fast food, WERS invites you to enjoy soul food. Promoting WERS as an option for enjoying downtime. The discussion will address Black radio in Boston and the approach taken by WERS/Emerson College to train future leaders of the media industry.
WERS Traffic Coordinator and Administrative Assistant Ashley Lindsay joined WERS as no stranger. During her undergraduate years at Emerson College, she made WERS her second home, working on air and behind the scenes in the urban music department.
Known to audiences as "Lady Ashley," she captivated listeners of the Secret Spot with soul filled R&B music. In her new role as Traffic Coordinator, she is eager to further develop her knowledge of advertising in radio. In her free time outside of the station, Ashley enjoys watching docu-series specials and wine tasting with friends.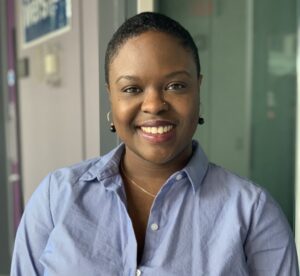 An alumnus of Emerson College, WERS Operations Manager Howard Simpson programs and hosts The Secret Spot under the pseudonym "D Danubian." Majoring in TV as an undergrad, D was pulled in by the power behind the microphone of radio broadcasting, launching his career as a junior at Emerson. He returned to campus and WERS after 15 years of building his skills in the commercial industry. 
"Since I haven't heard every song that exists, I consider myself a student of the music on The Secret Spot. It's an amazing opportunity to share what I learn and create a whole vibe," says D. Born in Roxbury MA, D now resides in Brockton MA with his wife Amy and son Michael.
Learn More About OUR PROGRAMMING:
WERS at night will wind you up and then simmer you down with a blend of smooth R&B, vintage Soul, and Slow Jams. The Secret Spot presents legends like Aretha Franklin and Marvin Gaye alongside big names like D'Angelo and Beyonce. You can also expect trendsetters and trailblazers like Childish Gambino, Janelle Monae and H.E.R. Touching every era of R&B and Soul, The Secret Spot is the spot that knows just how to rock it. Tune in every night from 10 PM to 2 AM on 88.9 WERS to listen!
In the wake of the death of George Floyd, Americans across the country took to the streets. Those calling for change argue that it's not just about police brutality, but years of systemic racial oppression across the board. Our new You Are Here special report series "Shadows of a Dream: The History of Racial Inequality in America," looks into the history of racial injustice in Massachusetts and beyond, as well as the reverberations of such inequities that are being felt by the Black American community today. 
What is the Fierce Urgency of Now Festival?
A five-day series of events hosted by local businesses and organizations geared at highlighting the experiences, challenges, and opportunities for young professionals of color in our city with the ultimate goal of creating community.
With more than 30 events scheduled, you can plan to learn, connect, and have fun all week long, while also lending your voice to change. Join City Awake, a program of the Greater Boston Chamber of Commerce, September 16-20th to help make Boston more inclusive for all.