It's Live Music Week! Which of course means the best live acts and most fantastic prizes for WERS listeners! Donate to support your favorite music and programs, and depending on when you give you'll be entered to win any of one our amazing prizes including tickets to see Hamilton on Broadway, VIP passes to Boston Calling, a trip to Sonoma, an entire year of concert tickets, and so much more! Donate as a sustainer right now and be entered to win all these prizes plus get access to exclusive sustainer ticket giveaways, WERS events, and more! Membership start at just $6 a month and go up from there, so pick the amount that works for you and give right now. And thanks!
Otherwise mark your calendar to make sure you don't miss out on supporting WERS during your favorite giveaways!
Already a sustaining member? Then you're already entered to win everything we've got! We think that's pretty cool, and if you do, too then consider upgrading your membership today. Upgrade my membership!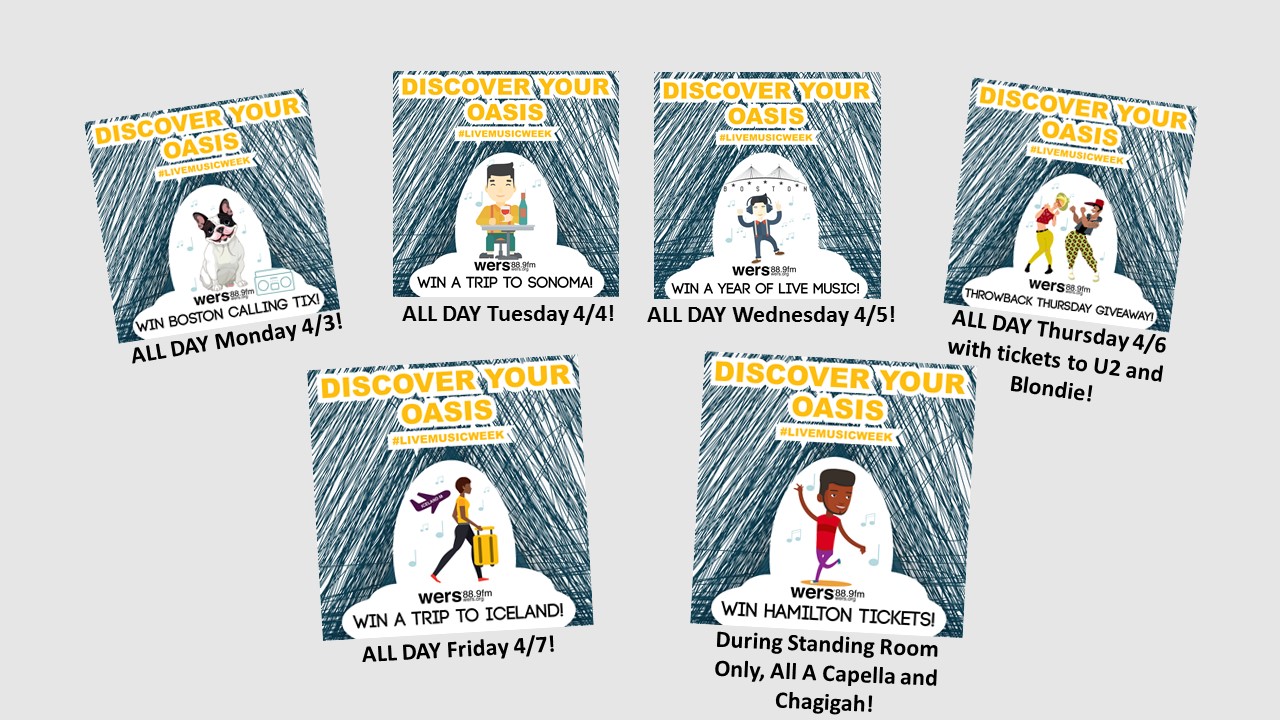 No purchase necessary to enter but we hope you'll support WERS. Contest rules apply for all giveaways.