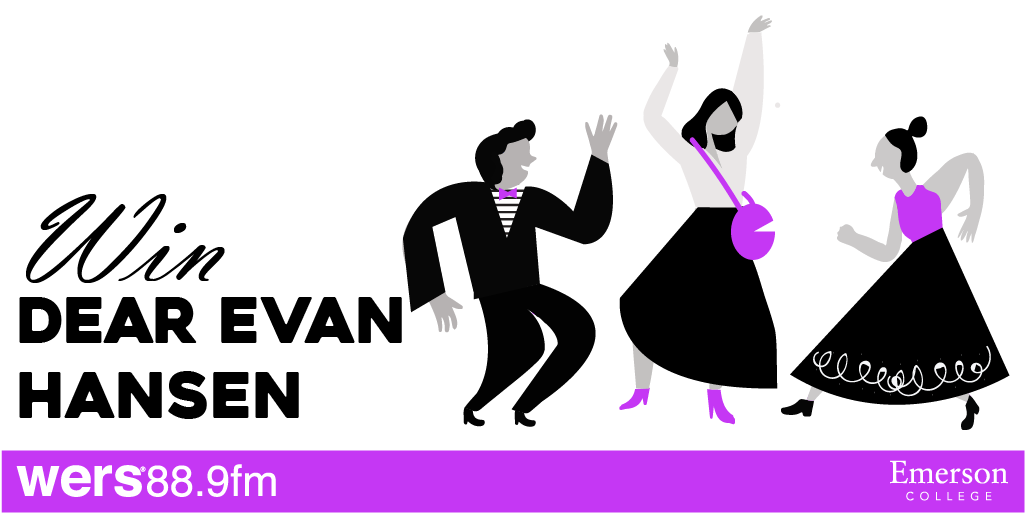 This Live Music Week, your donation in support of specialty weekend programs will enter you to win a pair of tickets to the opening night of Dear Evan Hansen including dinner in the theater district!
Your donation today supports:
The addition of new hits and classic favorites to our music library

Knowledgeable and passionate hosts

AND unique programs like Standing Room Only, All A Cappella, and Chagigah - featuring the kind of music you won't hear anywhere else
To keep your favorite programs on the air, we need your help - and we're ready to say thank you in the best way possible. Donate today to be entered to win!
Already a sustaining member? Then you're already entered to win! Sustaining members at WERS are automatically entered to win all raffle prizes, including everything we have tucked away for Live Music Week. Join them today at the popular $10 a month level. Join now.
Want to make the biggest impact possible? Consider becoming an 889er! More information here.
No purchase necessary to enter but we hope you'll support WERS. Full contest rules available here.