This week, we have to say goodbye to DJ Phillip Jones, the Production Coordinator here at WERS, as he is moving on to the next step in his career. Here are some parting words from Phil about his experiences at WERS and what he looks forward to in the future.
Recently, Phil's band Low Ceilings performed on Wicked Local Wednesday. Check it out here.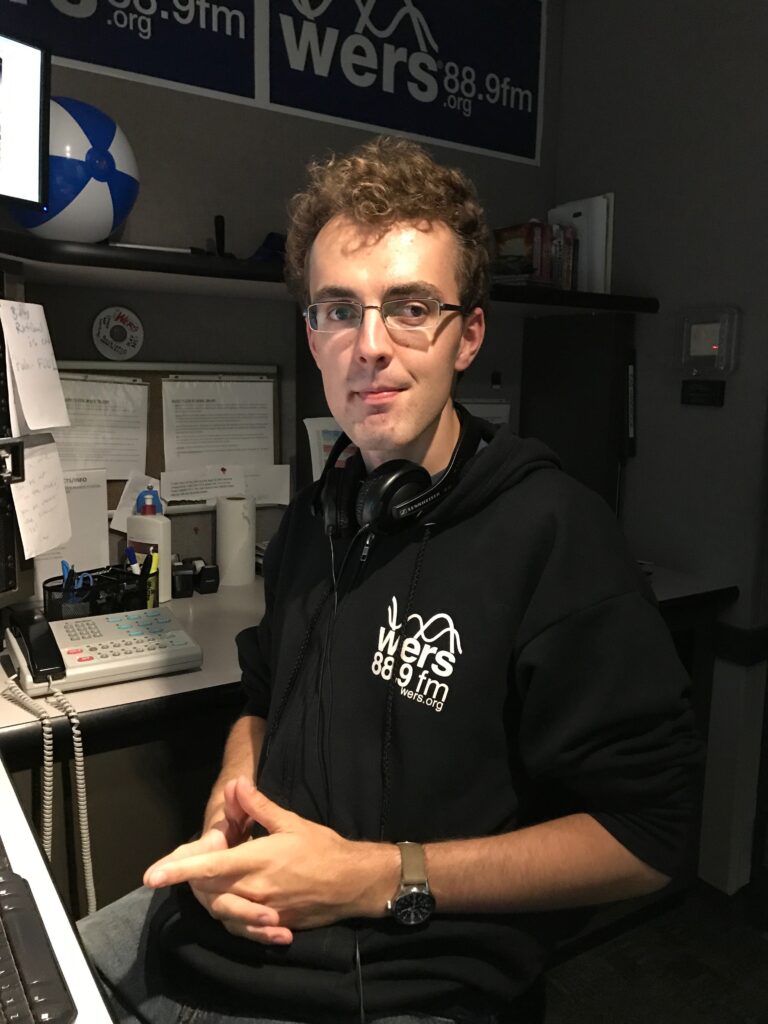 Who are you and what do you do?
A: I am Phillip Jones, Production Coordinator; and Music Team Member. I have hosted on air around 200 times since coming on air in 2014. I also voice a lot of our underwriting spots and have hosted a few dozen live mixes. I'm in charge of anything you hear that isn't a live host or music; whether it's a WHOOSH, or Underwriting or a station promotional. I came to Emerson as a Film Production Major, and have since focused mostly on analog film making and sound editing.
What types of music do you enjoy?
A: WERS has turned me onto a lot of female folk artists: Laura Marling, Brandi Carlile and the like. But I'm also a big fan of local groups: The Solars, Quilt, Bat House.
What is your favorite WERS memory?
A: The music staff has been a blast! We hear so much good stuff; but also get some absolutely bizarre submissions. There was also the time MacGyver saver Live Music Week...
What's in store for the future?
A: I'm off to Emerson's LA campus for my last semester, graduating Fall 2017! I may spend some time at home in Wellsville, NY but will be applying to stations all around the country!